Dave Chinsall beats Mark Walsh to reach Champions League Darts Winners Group
Dave Chisnall reached the Winners Group of Champions League Darts by beating Mark Walsh 6-3 in the Group Six final.
Last Updated: 18/10/12 10:02pm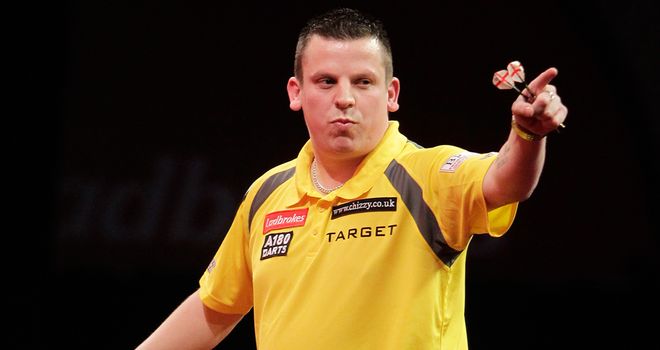 Chisnall was the Group Three runner-up three weeks ago and also reached the semi-finals of Groups Four and Five before finally securing his place at the November 1 showdown.
The St Helens thrower finished level on points with Jamie Caven in the eight-player round robin stage of Group Six after winning six out of his seven matches.
Robert Thornton and Walsh were the other men to make it through to the semi-finals, with the latter downing Caven 6-1 to book a spot in the final.
In the other semi-final Thornton was beaten by the same score by Chisnall, who averaged 105.55 as he eased through to the main event.
Chisnall had beaten Walsh 6-3 in the group stage and he produced a carbon copy of that scoreline in the final to take the £3,200 prize on the night.
"It feels great to get through," said Chisnall, who hit a total of 23 180s over the course of the day.
"I was really determined to win today's group because I was getting pretty tired and I didn't want to have to try my luck in the last two groups.
"I like playing in a league system and I've enjoyed the four days so far. You're not out of the tournament if you lose in the league stage so you can build your form through the competition."