Phil Taylor is determined to win his World Championship crown back from Adrian Lewis
Phil Taylor is planning to spoil Adrian Lewis' bid for a third straight World Championship win and claim a 16th title.
Last Updated: 14/12/12 4:22pm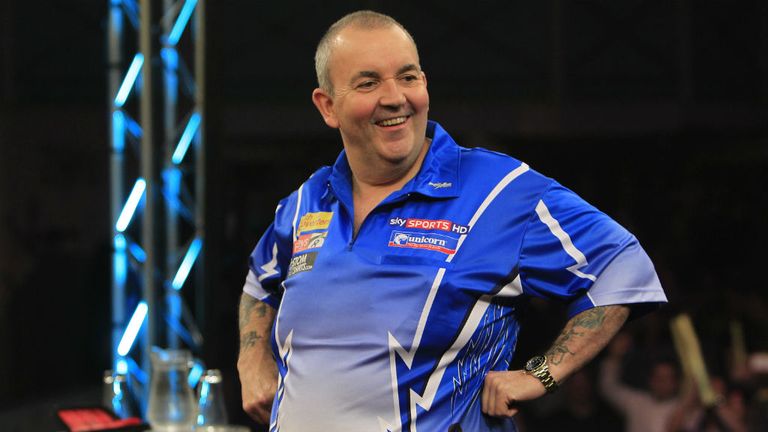 The 52-year-old won the last of his titles in 2010 before being dethroned by his former protégé Lewis at Alexandra Palace 12 months later.
Jackpot will be the first player to take three successive titles after their first win in the competition should he prevail in the New Year's Day final.
But Taylor, who opens his challenge against Northern Ireland's Michael Mansell on Saturday evening, has designs of his own on the £200,000 top prize.
"It would mean a massive amount to win the World Championship title again," said Taylor. "I've been practising really hard and working to make sure I peak at the right time.
"Everybody's nervous in the first round but I love it and I get excited every time I go up there.
"I've got a massive chance but there are so many good players now and the standard's gone through the roof, so it's a great challenge."