The 2014 Ladbrokes World Darts Champion will pick up £250,000 - the highest prize in the sport's history
The 2014 Ladbrokes World Darts champion will pick up £250,000 - the highest prize in the sport's history.
Last Updated: 08/01/13 8:25pm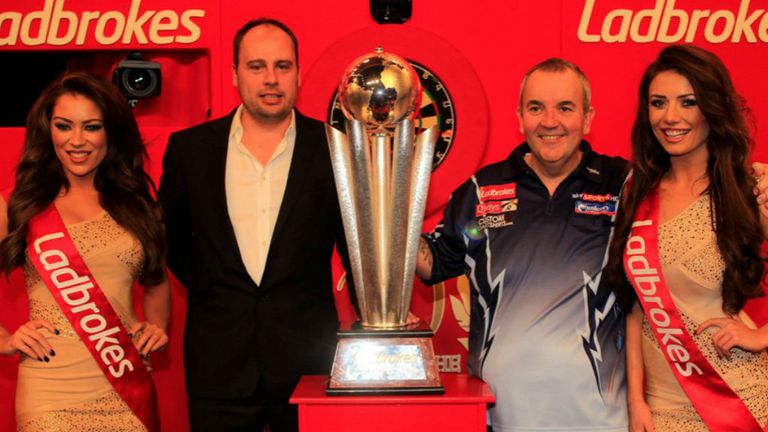 The 2013 event, which culminated in Phil Taylor winning a thrilling showdown with Michael van Gerwen for his 16th title, saw two nine-dart finishes and increased the game's exposure.
1.5m viewers tuned in for the final on Sky Sports who, along with counterparts RTL7 in the Netherlands and Sport1 in Germany, racked up record viewing figures.
With the Alexandra Palace venue packed to the rafters and the renewal an all-round success story, PDC chairman Barry Hearn was happy to announce an increase in the prize money.
He said: "The 2013 Ladbrokes World Darts Championship has been the most successful tournament in the sport's history.
"The superb entertainment provided by the players has been matched by the incredible response of both the fans who attended the event live at Alexandra Palace and the millions who watched around the world.
"We've been amazed with the reaction since the World Championship ended last week and the interest it has created worldwide.
"Following the success of this year's event, I'm delighted to be able to confirm that we'll be increasing the first prize of the 2014 Ladbrokes World Darts Championship to £250,000 - a record for darts and a further indication of the unprecedented rewards on offer for players within the Professional Darts Corporation!"