Charl Pietersen one of four players to secure PDC Tour Cards for 2013
Charl Pietersen became one of four players to book a 2013 PDC Tour Card on the first day of Qualifying school in Wigan.
Last Updated: 17/01/13 9:49pm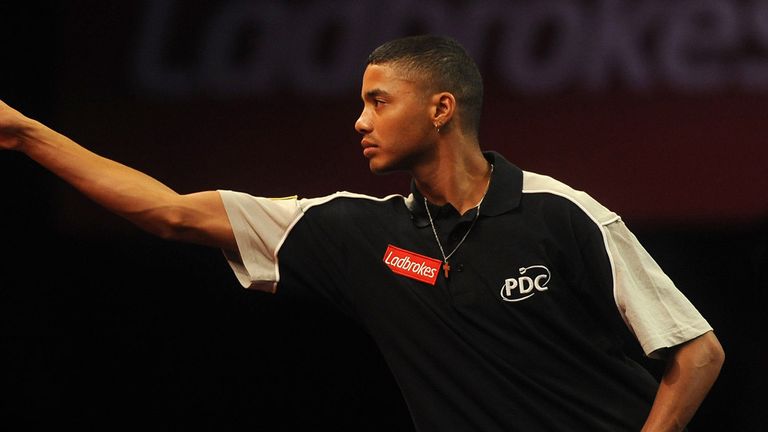 The South African, who appeared at the PDC World Championship recently, edged out Kevin McDine 6-5 in his final match despite falling three legs down at the start of the contest.
The 21-year-old won through from over 300 hopefuls, hitting the first nine-darter in the three-year history of Qualifying School in the process.
"I want to play darts for the rest of my life and this has given me the opportunity," Pietersen said.
He added: "I'm still shaking from hitting the nine-darter and it feels so good to have hit the nine-darter, especially in the final against Kevin. To play him in the final game was special because I've enjoyed watching him on television in the past."
Canada's Ken MacNeil won back his place on the PDC Tour after posting a 6-2 win over newcomer David Copley in his decider.
German Jyhan Artut and English youngster Ricky Evans also secured Tour Cards after securing victories over Vernon Sheppard and Veijo Viinikka respectively.
Thursday's losing players will return to the Robin Park Tennis Centre on Friday to compete in the second of four days of Qualifying School, with four Tour Cards on offer each day.