World Matchplay Darts 2014: Wayne Mardle picks players to watch in Blackpool
Sky Sports pundit tips Michael van Gerwen to beat Michael Smith in final - and Phil Taylor to struggle
By Wayne Mardle
Last Updated: 18/07/14 7:52pm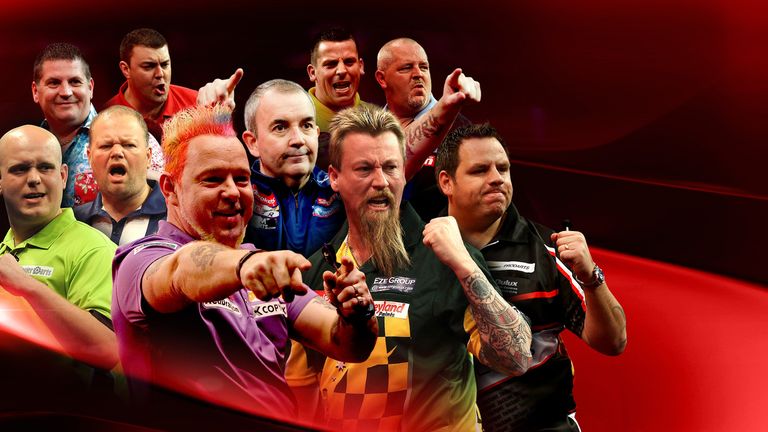 The 2014 World Matchplay is set to be the most open in the history of the tournament.
That's the view of Sky Sports expert Wayne Mardle, who believes the inconsistent form of Phil Taylor – who has won in Blackpool in each of the last six years – means that the field is wide open this time.
Mardle, who lost to The Power in the 2003 final, told the World Matchplay Darts Preview Show that he doesn't expect the 14-time champion to continue his winning streak at the Winter Gardens after switching to new darts at the start of this year.
He is instead tipping world number one Michael van Gerwen for glory – and says a rank outsider could make it all the way to the final.
Read on for Wayne's take on some of the leading contenders and then tune in to every session of the World Matchplay live on Sky Sports, starting at 7pm on Saturday.
PHIL TAYLOR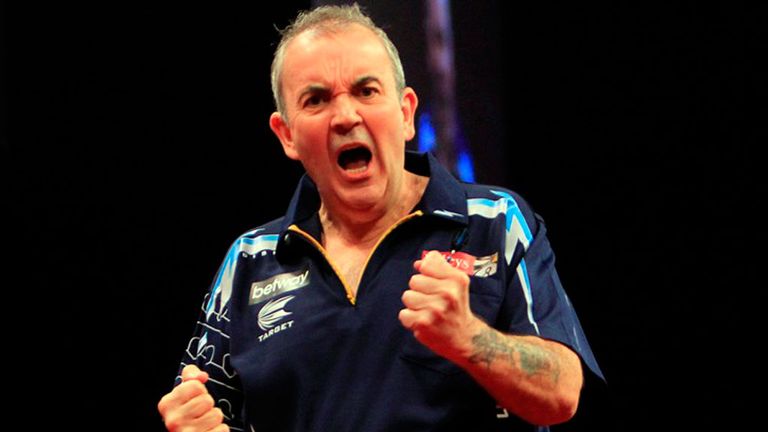 MARDLE SAYS: This year he is looking fragile and in my opinion he is not throwing right; there's no finesse in his throw and he is trying to loop them in; it's just not working for him. He has changed equipment and I'm not blaming the equipment any more, but since the change he has been on the decline. It's more open because he is not performing and everyone will fancy their chances in his half of the draw. For so many years we've thought he would get through and the question was 'who will he play in the semi-final or the final', but now a lot of the guys – even Darren Webster in the first round – will think they have got a real opportunity to beat him. They are playing him at a good time. Phil's form is just not good enough at the moment and mentally I don't think he is a winner right now.
MICHAEL VAN GERWEN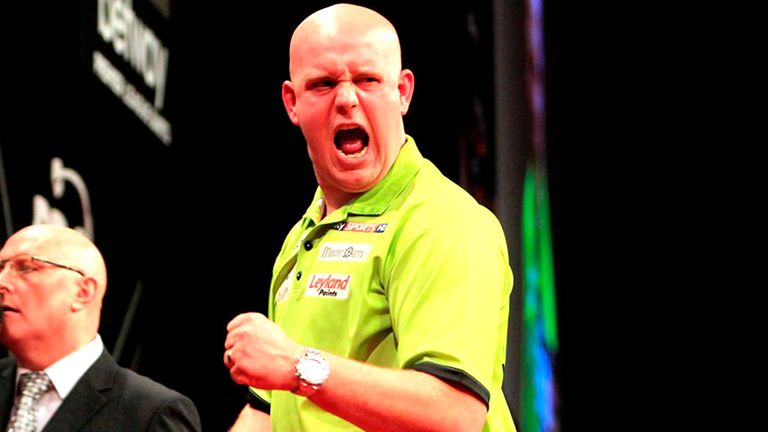 MARDLE SAYS: Michael has never won the Matchplay and he said during the World Cup 'I haven't won this, I want to win this… everything I haven't won before I am going to win this year'. Well he has done it once [by winning the World Cup for the first time with Raymond van Barneveld]! I think he will reach the final and beat Michael Smith… I think it's time for the young man to shine.
ADRIAN LEWIS
MARDLE SAYS: Last year's Matchplay was one of his best ever tournaments. Even though he didn't win it, performance-wise he just got better and better. He has got a tough opening game against Andrew Gilding, who viewers on Sky Sports will not know. Believe me, he is very dangerous because he doesn't panic and just plays. He just looks like he doesn't care, but believe me he does.
JAMES WADE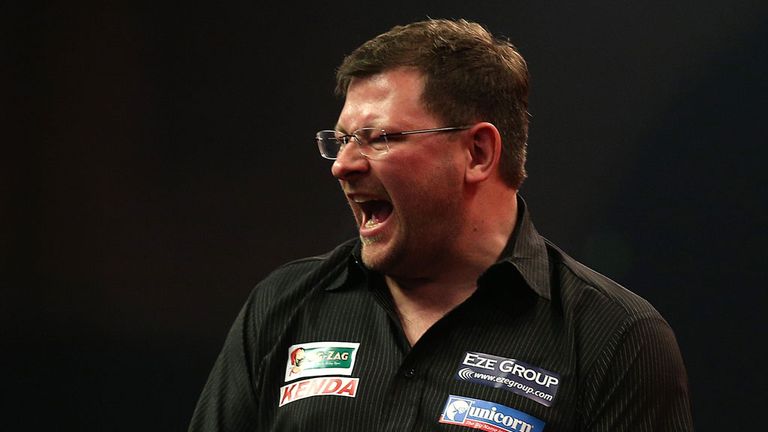 MARDLE SAYS: James Wade is a real tough cookie to beat, we know that. The thing is with James is that he makes minor errors. He might miss a dart at double and then come back and get it and he might hit a 60 instead of a 140 – but if you make a mistake against him he punishes it and gets the job done. He is a six-time major winner and knows what it takes to win this. He's won twice, lost in four finals and gets to the latter stages a hell of a lot. I don't think this year will be any different. He's got a chance, but he is in the top half of the draw, which is loaded with quality.
PETER WRIGHT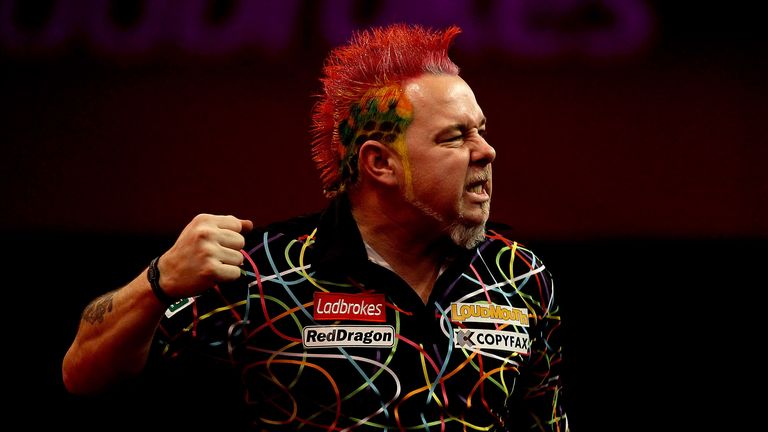 MARDLE SAYS: We didn't realise that last year's World Matchplay would be the catalyst for him to kick on. He is a runner and a real danger and the reason is that he doesn't care. We've seen him in the Premier League and he will have a go at someone like Michael van Gerwen, the world number one - he said he was going to go and get him. I think he could do some damage, but he has got to focus; we know he likes to be the showman and I know more than most that can sometimes over-ride your emotions in a game. You end up thinking more about the people behind you – the crowd – than the game and he will love the Matchplay crowd this time around. He plays Stephen Bunting and that's a real tough draw for both, but once one of them is out of the way the other will think they can go on a big run and sort out their future in darts. They could land a major here.
RAYMOND VAN BARNEVELD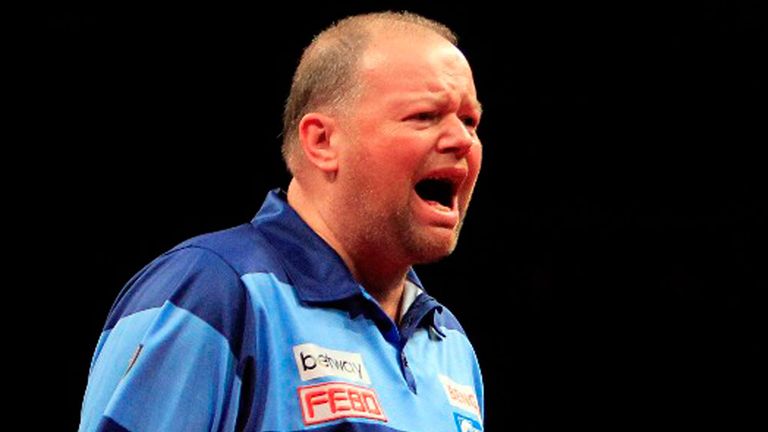 MARDLE SAYS: Barney is a funny one. He won the Premier League [in 2014] and the Grand Slam [in 2012], but in between that was a load of nothing. He kind of goes missing in matches and he doesn't thrive on a battle. Sometimes he turns up as 'Raymond van Barneveld and the Headshakers' – we make a joke about it – but sometimes his head drops far too quickly. When push comes to shove you feel you can get the better of him in a tight contest.
ANDY HAMILTON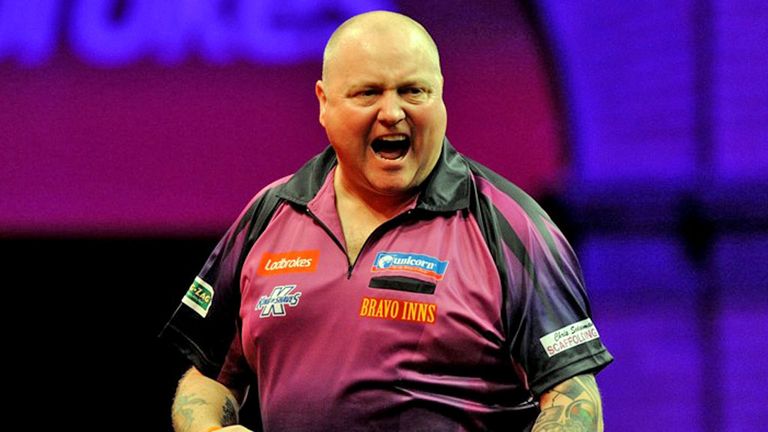 MARDLE SAYS: Andy Hamilton is one of those players you don't like playing. I don't care who you are and how well you're playing, you don't like playing this guy for one reason: he is ultra-consistent. You can play against him thinking - I'm playing well here - but you're only 5-4 up… - how am I not 7-2 up?- That's the thing when you play him; you just see his opponent thinking 'what's going on?'.
MICHAEL SMITH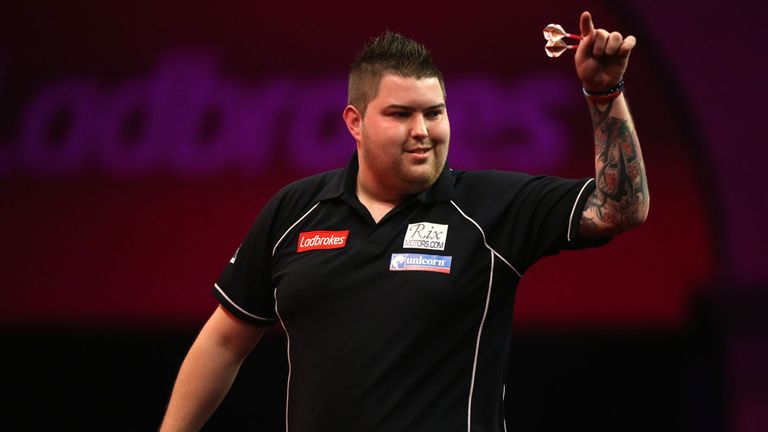 MARDLE SAYS: I just think that the kid has got it. From the World Championship when he beat Phil Talyor I think he has progressed; he has got better and better and I think he's ready. I think he will get to the final and lose to Van Gerwen. There's a few more that are going to be in the mix; Smith is one of them and Kim Huybrechts is not going to be easy. This is open and there will be shocks galore.
Wayne Mardle will be on the Sky Sports commentary team for World Matchplay Darts 2014, satrting on Saturday at 7pm on Sky Sports 1.