Premier League Darts 2014: Rod Harrington previews Week 9 in Cardiff
By Rod Harrington
Last Updated: 03/04/14 10:49am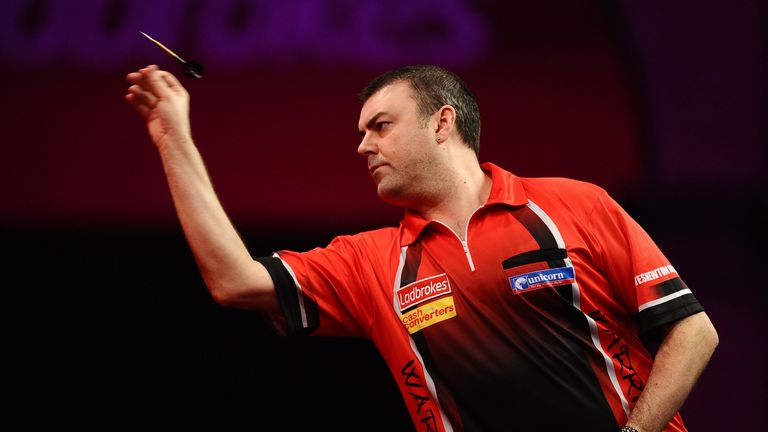 It's Judgement Night! Wes Newton, Dave Chisnall and Robert Thornton all head to Cardiff this Thursday scrapping to avoid being eliminated from the Premier League, along with Simon Whitlock. Rod Harrington talks us through the matches...
Wes Newton v Dave Chsinall
Simon Whitlock is already relegated, so that just leaves these two players plus Robert Thornton in the scrap to avoid elimination and there are a few equations to think about. If Newton loses then he is relegated, but a draw or a narrow win for Newton would mean that Thornton needs a result against Phil Taylor. I personally think Chisnall will be hard to touch whatever happens because his leg difference is so superior. My prediction is that Chisnall will win this match, as long as he can keep the snatch that has increasingly come into his game at bay.
He got out of the gate really quickly against Adrian Lewis last week, but then went off the boil and he can't afford to do that here. Newton has shown that he's not a mug when it comes to the big stage and I think this will be a close, edgy game. I just think that when you look at the form book, the scoring power of Chsinall may just get him extra darts at the double. Wes has got nothing to lose and needs to attack from the first dart, but I think he will be eliminated.
Phil Taylor v Robert Thornton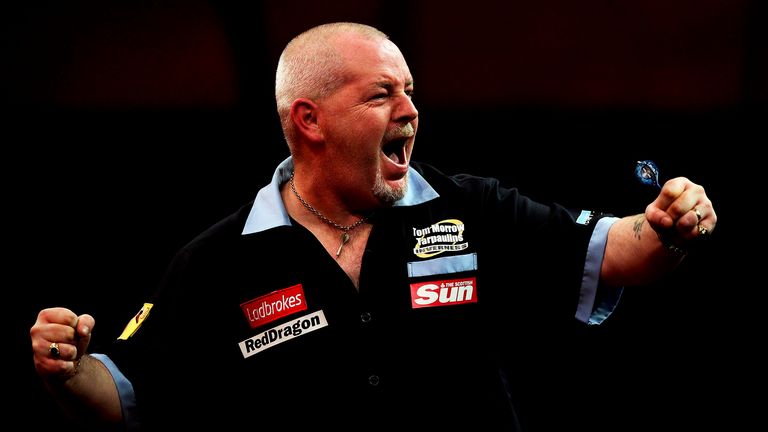 At the beginning of the Premier League you'd have said that the last person you want to play if you're trying to avoid elimination is Phil Taylor. The Power is still having little blips in his form, but he's getting things straightened out and Thornton must be cursing his luck. Phil missed loads of doubles in the first four or five legs last week and that let Barney in, so he must avoid doing that again.
Thornton has beaten Taylor several times on the big stage and has produced some strong starts in his matches this season, so if he can get stuck in early on then he will do okay. He needs a minimum of a draw to make certain of his survival – but he will know his fate by the time he plays. It's a tough task against Taylor though, because he's on a mission to get his form back and prove his doubters wrong. Taylor will be after two points and I think he'll win it, but a lot depends on Thornton's start and Taylor's doubles.
Adrian Lewis v Raymond van Barneveld
Let's not forget that despite all the elimination talk, they've all got to go for the top four because that's where all the money is. This will be a close game and I'm sure it will go over 11.5 legs because both of them are playing similar darts. Aidy plays brilliantly at times and then has legs where he doesn't hit anything and gives them away easily. Barney is doing the same.
If Lewis gets in front early on then he will go on and win, but if Barney has the stronger start then it will be a closer game because Lewis has the grit and determination to fight back. I've put this down as a draw on my William Hill blog and so I'll stand by that.
Michael van Gerwen v Simon Whitlock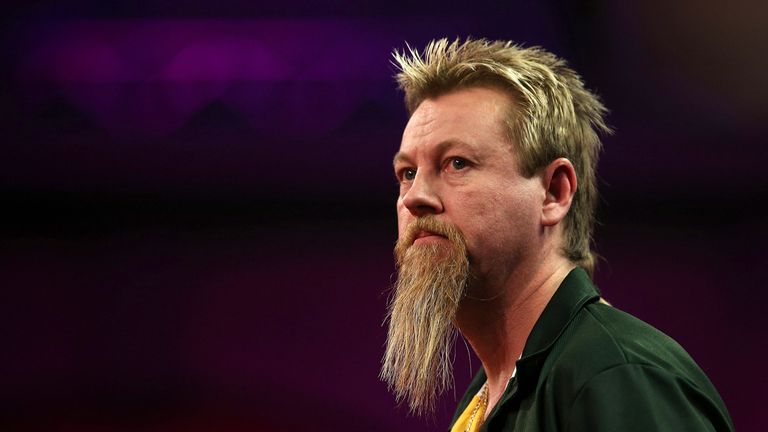 I think Simon Whitlock will just be happy to get his Premier League season over and done with. He was ill in the first four weeks and I don't think he ever really recovered. This isn't like a Tour event where you can get an easy draw – you're playing someone brilliant every week and I think that has clobbered him. I think he needs to go away and have a rest and he can't wait to get away from Cardiff on Thursday night.
I don't think he's going to beat Michael van Gerwen, but he can go up there and relax because, having been relegated, there is no pressure on him. Van Gerwen wants to stay top of the league and will go out wanting to win this match – and I think he will probably do so comfortably.
Gary Anderson v Peter Wright
Gary Anderson has been playing better this year than he has for a few years. He's won three Tour events and a European event and there are matches, like the 7-5 loss to Van Gerwen, where he should have picked up more Premier League points than he has. He has got his scoring power back and whilst he has been better on his doubles, he needs to refine things a little bit and close off the legs when he gets chances.
Peter Wright isn't making any mistakes at the moment and it will be interesting to see which darts he uses on Thursday. If he uses the flat-barrelled ones then he could match Anderson's scoring, but if he uses the bomb-shaped ones then he will score a little bit lower – and that means he might not get many darts at the double. A lot of people would tip a draw here, but I'm going to go against the bookies and go for an Anderson win. It will be a very close game, though.