Premier League Darts 2014: Rod Harrington previews finals night in London
By Rod Harrington
Last Updated: 20/05/14 5:01pm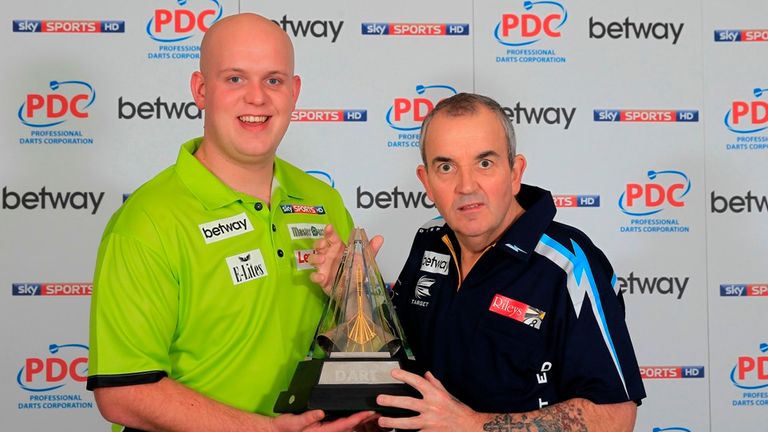 Only four men remain and on Thursday night, the Premier League Darts champion will be crowned. Michael van Gerwen plays Gary Anderson and Phil Taylor battles Raymond van Barneveld in the semi-finals at London's O2 Arena before the winners meet in the final later that night.
Rod Harrington previews the four contenders for us…
Michael van Gerwen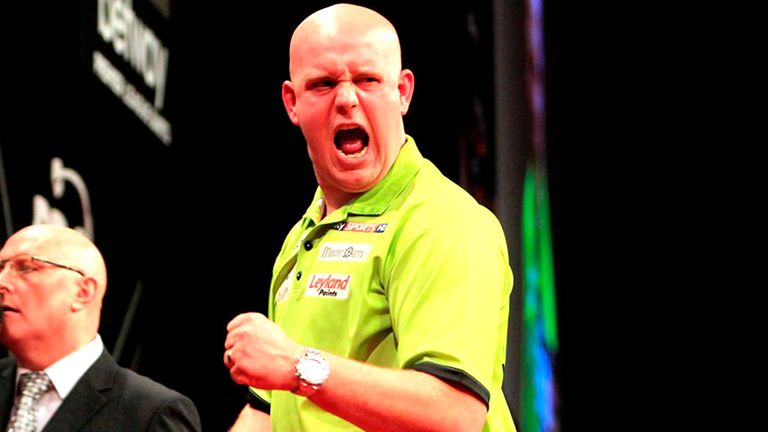 He may be a hot favourite with the bookies, but Michael van Gerwen is not a hot favourite for me. I think when you look at the form coming into the final night, this may be the closest top four we've ever had. The bookies may look at Van Gerwen and say the way he played against Peter Wright last week was brilliant, but the way he played in the previous two or three weeks was not brilliant and it all depends on what game he brings to the party.
The one down side of his game is the little dull periods that appear for two or three legs when he just doesn't do it. A lot of the quick throwers go through these spells where they struggle to hit a treble for six to nine darts and they throw legs away. Michael needs to tighten up on that – and he did so against Wright last week when he was absolutely brilliant. If he comes out like that then he will be the hot favourite.
He is probably the man to beat and as the reigning Premier League and World Champion and will be really up for this. It's all very well winning tournaments, but when you start winning them for a second or third time then people start talking about you as a great. Michael is currently in the middle and a win here would mean a lot to him.
Gary Anderson
If you've been following my William Hill blog you'll know that I said four or five weeks ago that Gary Anderson would finish up in fourth spot and be the value bet to win the Premier League. He has got some great form coming into the final night, having beaten Michael van Gerwen a fortnight ago and then beating Barney convincingly last week.
He has got his doubles sorted out and isn't missing many and he is scoring beautifully. He mentioned on TV the other day that he has been in a bad place in his head for a couple of years, but is in a good place again now and realises that he loves playing darts and it's a good way of earning a living. Funnily enough, it's since he has become a father; he's more relaxed and doesn't let the crowd get to him.
He is dangerous. He beat his semi-final opponent Van Gerwen two weeks ago and he is firing on around 95% at the moment. If he gets the treble-20 going then Michael will need to watch out. This is a hard game to call because there's too many variables to lean towards one or the other and while a lot of the punters and bookmakers will lean towards Van Gerwen, I have got a sneaky feeling for Anderson.
Raymond van Barneveld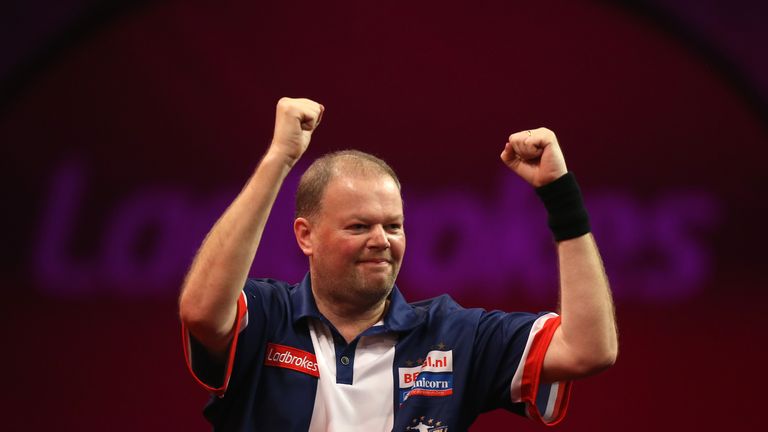 Over the season you would have to say that Raymond van Barneveld has been the second best player because he's in the number two position in the table, but over the last couple of weeks you wouldn't say so. Of the four players he hasn't got as good a form line as the other three.
He's up against Phil Taylor and, as I said on my William Hill blog, he shows Phil too much respect on the stage. It's fine to say that in a bar or to the press, but don't say it on the day of a match and go up there thinking you can't win. Barney has got a few draws, but never beaten Phil in the Premier League and I cannot see him winning on Thursday night. I would love to see the Barney turn up that won the Grand Slam a couple of years ago – because that would give us a magnificent game of darts like the great battles they had years ago - but if Phil gets in front then I expect to see Barney shaking his head and struggling.
He needs to show a lot of character and needs to show some fight to make the final. When the camera goes to him during his 'Eye of the Tiger' walk-on, his eyes look mean and evil – but that's where it stops. When he gets on the stage he's a pussycat and I want to see the mean Barney step up from the walk-on to the stage. He needs to show Taylor no respect on stage, show no weakness – and then he will have a chance.
Phil Taylor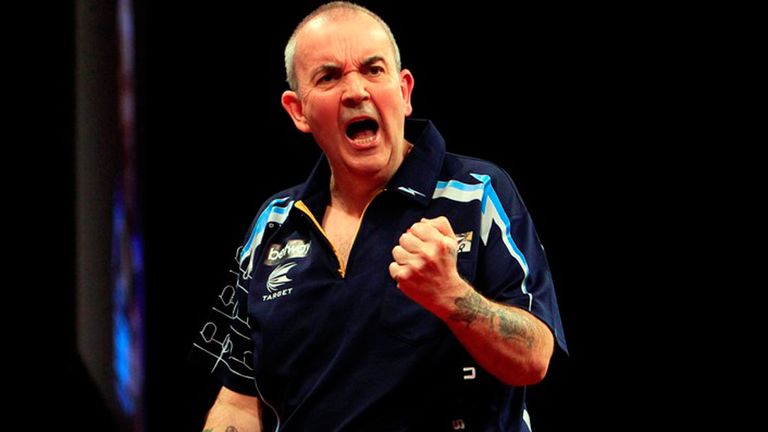 I openly said on TV after four weeks that I didn't think Phil Taylor would make the top four – unless he sorted something out very quickly. I remember being interviewed by Dave Clark a few moments before his match with Simon Whitlock in Glasgow and I said he needed to win that night to get on the road to a possible Play-Off spot. Well he did it – and now he can go on and win it. He's dangerous.
I have spoken to him and he admitted he has been edgy, but not any more. He's now got the grip on his new darts sorted and they aren't sliding all over the place any more – and his confidence has made him more aggressive, which makes the dart go straighter and faster through the air and not drift to the five so much. For once he is coming in as the underdog and he wants to win so much, just to shut a few people up.
I can see him making the final and then a lot depends on who he plays. If Anderson gets through it will be a great game, but I see Taylor winning it – and if Van Gerwen gets through then maybe he would be the one. Anderson is a good outside bet, but overall I have to go for my old mate Phil – and if you ask him afterwards he would say this is the most pressure he's been under in his career. He had a very poor start to the season, but had 12 nights to put the problem right – and he did it.
World Youth Final: Keegan Brown v Rowby-John Rodriguez
Before the Premier League Final, Keegan Brown from the Isle of Wight will play Rowby-John Rodriguez of Austria in the World Youth Final. The latter is a newcomer to the PDC circuit having played on the Challenge Tour and he has a good bit of character; you'll see some fist-pumping from this young man and he will enjoy the large crowd. He is extremely good at 10-ping bowling too!
This should be a great game against Brown, who is one of my picks for the future. He lost to Robert Thornton in a Tour event two weeks ago and missed four darts at a double to win it. He's taken a lot of scalps, including Phil Taylor  a couple of times and it should be a wonderful game. I expect Keegan to win it and I wouldn't be surprised to see them hit the averages that the pro's hit!