World Matchplay Darts 2014: Rod Harrington's guide to round one
Strongest ever field hits Blackpool with Wade, Wright and Anderson all hitting good form
By Rod Harrington
Last Updated: 18/07/14 7:54pm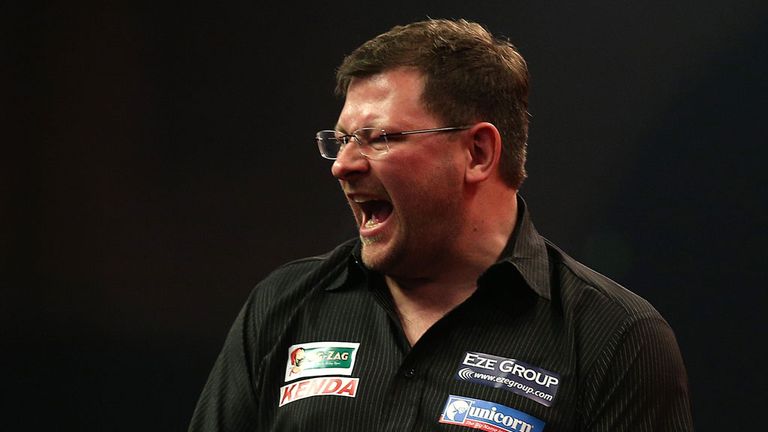 This is going to be the best World Matchplay ever.
People accuse me of saying that every year, but I really mean it because the amount of players on form is incredible. If you look at the line-up it is hard to find an easy draw. I watch the players week in and week out and was at the tournament in Dusseldorf last weekend, where the standard was unbelievable.
The one player I'm really pleased to see on tremendous form is James Wade. I believe that missing the Premier League has done him the world of good and I don't think it's a fluke to see him playing so well again. I think that was the best thing to ever happen to him because he's back smiling, enjoying himself and his action is as solid as ever.
Elsewhere, Gary Anderson is absolutely flying, Peter Wright is playing brilliantly and Kevin Painter has just had his best tournament for a while. We are weeding out the players who aren't doing things professionally and an awful lot of players are taking things more carefully and practising a lot more. All of the staff at the PDC have noticed it.
The bookies will probably have Michael van Gerwen and Phil Taylor as the favourites, but I reckon there are eight players who should be level favourites for the tournament. However, all eight of them could go out in the first round because of the quality in depth.
Here's my look at the first-round matches.
SATURDAY JULY 19 - 7PM, SKY SPORTS 1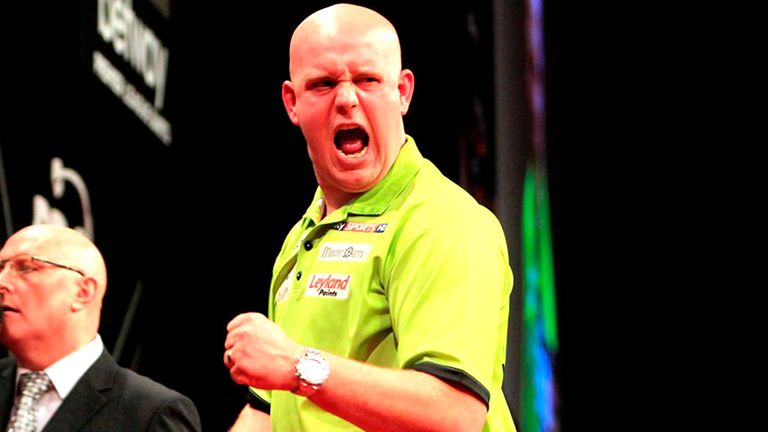 Ian White v Terry Jenkins
Saturday has a great set of matches to start the tournament. I'm not working for Sky on the first night, but I can't wait to sit back and watch it with a beer. You can't take Ian White lightly, but Terry Jenkins has been playing extremely well for two or three months now. He says he doesn't need to play darts any more, but I see how much he wants to win and he clearly still loves the game (and the money that comes with it). I've got to go for Terry to edge it.
Simon Whitlock v Kevin Painter
This is one of the clashes of the first round. Kevin Painter played superbly in Germany last weekend and had a chance to beat Peter Wright, but went six darts without hitting a treble at a crucial time. Meanwhile, Simon Whitlock beat the likes of Barney and reached the final, so I can't call this game. It will be a joy to watch.
Michael van Gerwen v Steve Beaton
Michael van Gerwen should win the match, but Steve Beaton has been throwing some good darts lately. He has had a resurgence, made the final of a tournament in Gibraltar and beat some very good players along the way. He narrowly lost to a brilliant Kevin Painter last weekend and while I expect the world number one to win he will have to be on his game
James Wade v Andy Smith
These two players met at the World Championship and Andy Smith should have won that match, but even though he had a good run last weekend in Germany, I don't think he will win here. Whenever James Wade is playing near the top of his form he has a way of winning games – he's one of the best players in the history of the sport at getting over the finishing line. I'd always put my money on him in the final leg and his ability to hit three-figure shot-outs is frightening.  I've got to go for Wade and I would genuinely like to see him do well after what he's been through.
SUNDAY JULY 20 - 1PM, SKY SPORTS 1
Dave Chisnall v Dean Winstanley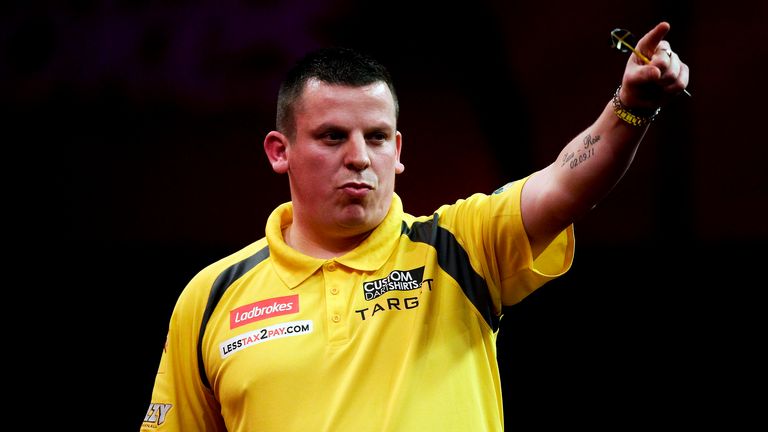 I have to go for Dave Chisnall to win this match. He has been missing a few doubles at times and has lost a bit of consistency with his scoring, but I have got to tip him to win. If it is a close game and goes towards a tight finish then you would expect Dave to make it over the finishing line.
Brendan Dolan v Richie Burnett
This is a tough one to call. Richie Burnett has been playing well at times, but I don't believe he is consistent enough to beat Brendan Dolan, who is the most underrated player in the world. Richie has the ability to win this easily and if there were draws in the Matchplay then I would go for that, but I will edge towards Brendan here.
Robert Thornton v Paul Nicholson
Paul Nicholson has gone off the boil completely. He needs to seriously look at his game or else he will drift down the rankings very quickly. He has had a shoulder injury and maybe that has affected his form, but he needs a good result because a first-round exit would seriously hurt him in the Order of Merit. Robert Thornton is as solid as it comes and Nicholson would need to show some form that he hasn't shown for a while to win.
Andy Hamilton v Wayne Jones
I have got to go for the Hammer here. He made it to the quarter-finals in Germany last weekend without playing brilliantly – but his form before that was very good. He has lost a lot of weight (he's bought himself a dog and has been out walking a lot) and has told me he feels great. He looks like a cagefighter now. Wayne Jones has been off the circuit for a while and I can't see him winning.
SUNDAY JULY 20 - 7PM, SKY SPORTS 1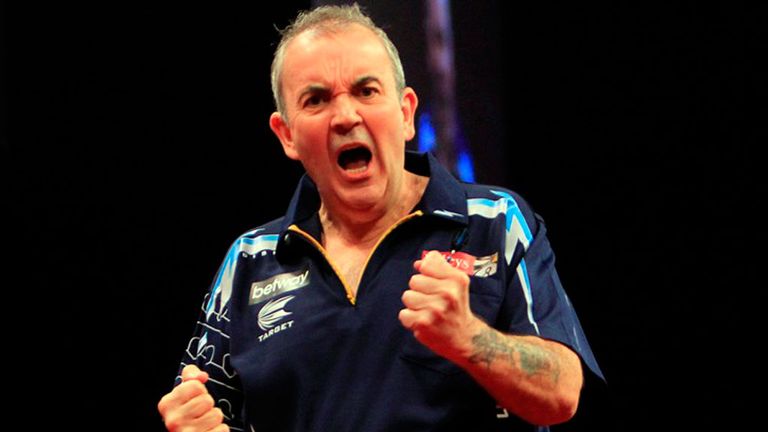 Justin Pipe v Michael Smith
This is where we could see the upset of the first round. Lately it seems Justin Pipe can't get his first dart going right – and any darts player will tell you that always leads to trouble. Michael Smith can beat anybody and if he gets in front of Justin then he will build his confidence and start flicking darts in like Adrian Lewis does. Justin needs to get him on the back foot early on.
Wes Newton v Ronnie Baxter
This is a local derby. Both of these guys come from the same part of the world and know each other well. Wes Newton has not been playing at the top of his game and I wonder if he was hurt by coming last in the Premier League? Ronnie Baxter is very solid and I'm going to sit on the fence on this one. It's a flick of a coin.
Phil Taylor v Darren Webster
Phil Taylor needs to turn his form around and start convincing people he's back to his best. He loves this tournament and he loves this crowd – and they love him – and this is about as easy a draw as could have got in the first round. Darren Webster has not really got enough scoring power and misses doubles at crucial times, so everybody will see Phil as the favourite. Taylor will need to be careful, but I can't see it being curtains for him.
Raymond van Barneveld v Vincent van der Voort
I really hope I get to commentate on this one as it's going to be a great game. Vincent van der Voort won a Tour event in Salzburg and played really well all the way through, so he will come into the Matchplay really confident. If he takes the lead then Barney is in trouble. Raymond is a great player and if he gets his lazy lob going he can win any tournament, but I'm sitting on the fence here. Most people would back Barney but I wouldn't put a ha'penny on this match.
MONDAY JULY 21 - 7PM, SKY SPORTS 1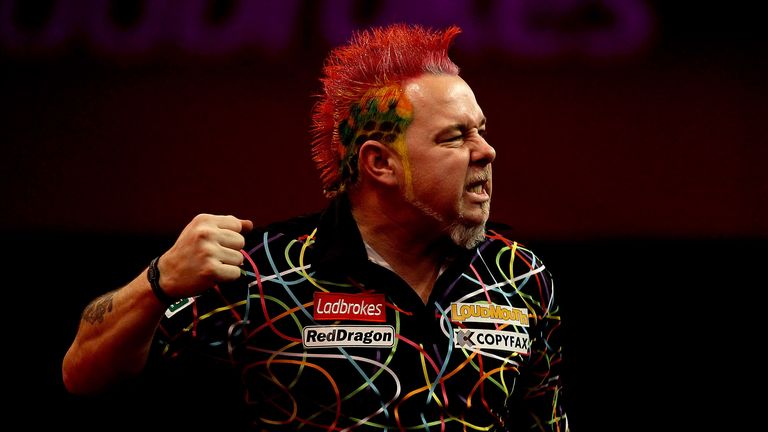 Peter Wright v Stephen Bunting
Peter Wright told me to tell everybody to back him to hit the most 180's at the Matchplay. He says he's frightening himself with what he's doing in practice and if he can take 50% of it onto the match board then he is going to win. He won the tournament in Dusseldorf at the weekend and proved he can back up his words, which I love to see. As the BDO World Champion, we know what Stephen Bunting can do but his scoring wasn't great last weekend. He needs to put that right and he will have to play very well to beat Wright, who is full of confidence. It won't be an easy game, but on form I must go for Wright.
Mervyn King v Kim Huybrechts
Mervyn King is not in a great place in his head at the moment. He has had serious back trouble and that injury seems to have worn him down a little bit. We all know what he can do when he's on the top of his game, but I'm going for Kim Huybrechts to nick this one. He's not on the top of his form, but I think he can edge a very close game.
Adrian Lewis v Andrew Gilding
You might think Andrew Gilding is an easy draw as a newcomer to the stage, but you don't want to take him lightly. However, Adrian Lewis is playing really well, his scoring is good and that's where he should win this. I expect Adrian to out-score his opponent leg on leg.
Gary Anderson v Jamie Caven
This is another cracker because both of these players are playing brilliantly; it will probably come down to a missed double and someone taking out a 100-plus checkout. We can't talk about Gary Anderson missing doubles any more because he's been brilliant on them all year, but Jamie Caven has produced some unbelievable legs against top players lately. He will be confident, but I think Anderson's scoring power gives him a narrow edge. I wouldn't put money on this – but I will sit back and enjoy it!
World Matchplay Darts 2014 starts Saturday, 7pm on Sky Sports 1