Wayne Mardle says Premier League darts will hit new heights in Rotterdam
'Hawaii 501' is hopeful Premier League will expand over Europe in future
Last Updated: 13/03/17 8:54pm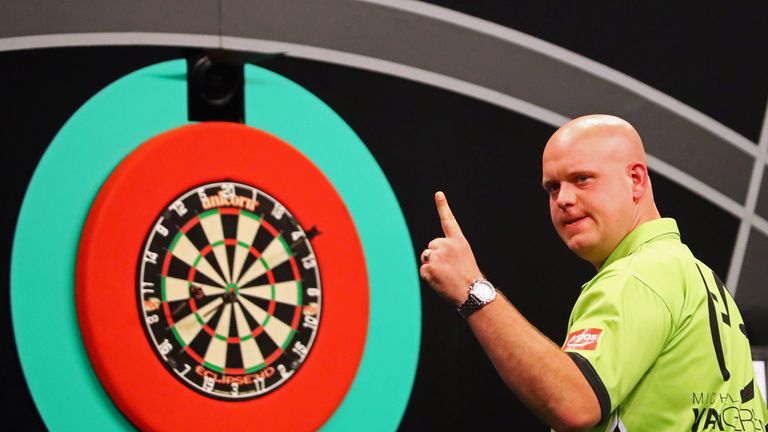 "They call it chicken skin, hairs on the back of your neck and all that." Wayne Mardle expects another spine-tingling atmosphere in Rotterdam on Thursday.
Following a hugely successful night last year, the Premier League is heading back to the Ahoy Arena for another highly-anticipated evening.
'Hawaii 501' expects more goosebumps with a trio of Dutchmen in action in front of a capacity 15,000 fans.
World No 1 Michael van Gerwen, Jelle Klaasen and Raymond van Barneveld will take to the oche in what is expected to be a very special occasion.
"I think the fact that last year a Premier League venue was outside of the UK and Ireland, it meant something special," said Sky Sports' darts expert Mardle.
"The noise was absolutely deafening. It was one of those situations where you're in awe of what's going on around you and me and Dave Clark were on the stage looking at each other thinking 'this is darts'.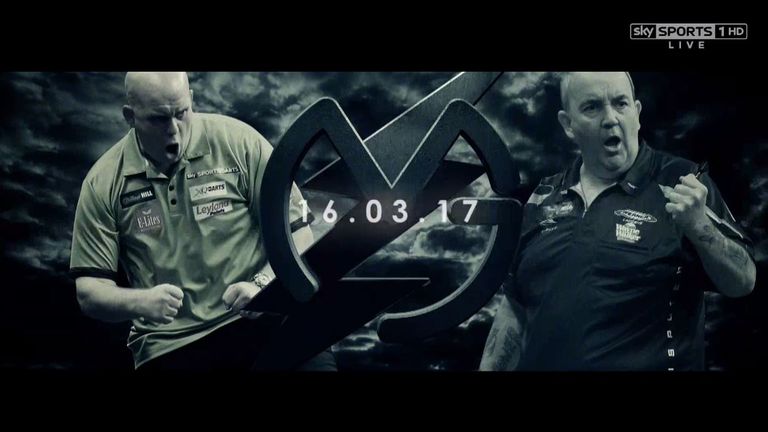 "It seemed unreal that it was a darting event, which kind of hit me because this sport is absolutely massive.
"They had done a campaign on TV and radio telling fans to wear orange if they're going to the Ahoy, Rotterdam. Even for those who were not Dutch.
"It was some spectacle. The noise and the vision I took away from it will live long in the memory. I'm just hoping it didn't peak last year."
Five-time world champion Van Barneveld received an emotional welcome when he made his walk-on last year, and Mardle said that was a moment he will never forget.
"I cry at anything anyway, but it was so emotional," he said. "When you play in a sporting environment like I've done for the last 20 years you feel other people's joy and pain. I could see that Barney was overwhelmed with the support he was getting. It was a special time for him.
"I spoke to him and he said he never expected anything like that. They call it chicken skin, basically hairs on the back of your neck and all that - goosebumps."
Darts is a booming business in the Netherlands and is steadily reaching across the globe, with Mardle insisting that the Premier League will eventually head to cities all over Europe.
"I think it's an odds-on certainly," said the former Premier League star. "I can't think of a reason why it wouldn't and I can't think of a reason why it might not even go further afield, as in eastern Europe.
"As long as it's not a two day stint, five or six hours away flying-wise, then I think it can be done.
"I know the game is really big in Germany, Czech Republic and Poland. The game is global so who's to say that in 10 years the World Championships will go to Germany or the Netherlands - we don't know, do we?"
Watch Premier League Darts this coming Thursday, from Rotterdam Ahoy, live on Sky Sports 1 HD from 7pm.
Who will win the Premier League? Vote below and let us know your thoughts on the arrows by tweeting @SkySportsDarts or by using the comments box below - sign in with Facebook. Follow us on Twitter & use #LoveTheDarts