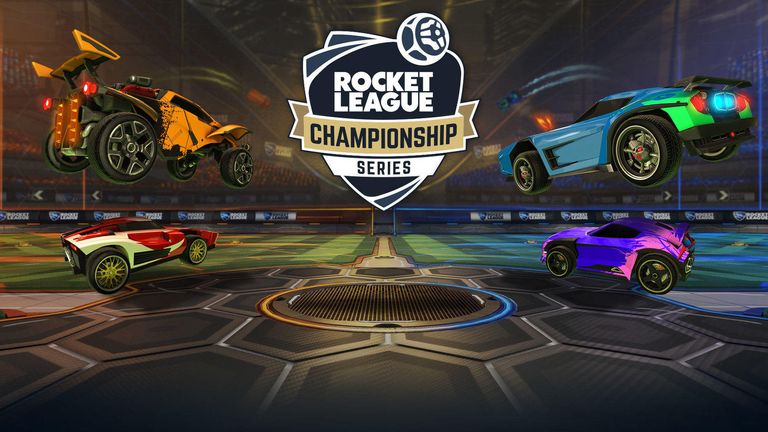 We're midway through Rocket League's third season, and we've already seen some spectacular goals and quite a bit of drama. But as the RLCS Season 3 rolls on, it's becoming clear which of the teams will likely be the ones making it to the Regional Championships in May.
So to help get you up to speed in time for the finals of season three, we're going to take a look at the teams you need to know - and the ones you can expect to see in the RLCS Championships.
Selfless Gaming
Standing atop the US league right now is Selfless Gaming, but in by no means the safest position with its 4-2 lead. And in truth it hasn't had the most dominant games. While it did win its first four games - having now lost two with a single game left to play - it was only the opening games that showed any real strength. Admittedly those games were against a pair of weaker sides, meaning that Selfless Gaming's position at the top is more a case of how the rounds have played out so far and less about talent.
With that said, however, there's no denying that the team has the potential having a number of victories in the weeklies. The problem is the erratic roster which, since around November last year, has struggled to remain too consistent.
This will likely hold the team back at RLCS, but it has a strong lead now with only one game left to play. It's unlikely they'll make it to the grand finals, but they'll certainly fight for the opportunity.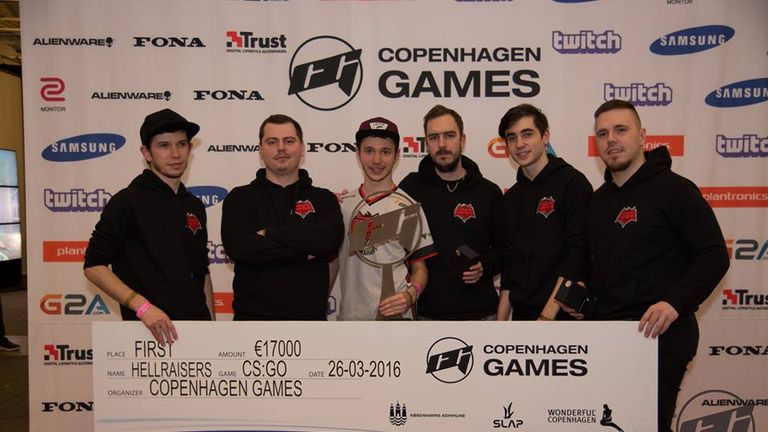 Northern Gaming
While the rankings fluctuate often, there's no denying that Northern Gaming still remains one of the strongest sides in Rocket League right now. The European side currently sits in fourth place but with only three of its seven games played there's plenty to fight for yet, even with its 2-1 scorecard.
We've yet to see a real impact from the loss of Marius "Greazy" Ranheim and Philip "Paschy" Paschmeyer who, alongside Remco "Remkoe" Den Boer, made up the dream team that was Northern Gaming last year, It's shown a familiar performance since then, but we've yet to see the team tested in the RLCS just yet.
The Leftovers
Here's a team that came out of nowhere, forming in February ahead of the third season. The Leftovers also seems to be a team willing to take on all comers to make a name for itself, since it currently sits at the top of the European league.
They've not really been a competing team in the weeklies, but at 4-1 with two games left to play they've earned their reigning position. it is worth noting that each of the matches it won all went to the full five rounds, an example of just how unfocused the team can be - it'll need to play with a bit more control if it's to go further.
NRG Esports
Another team that's hard to ignore when it comes to Rocket League, NRG Esports still maintains the key players from the legendary Kings Of Urban roster. While NRG didn't achieve much in the finals of Season 2, it did claim first spot in the NA regionals and has been a constant threat in the game since.
In the RLCS Season 3 they're already shown they're gunning for gold, winning all three of their opening matches - and with only a single round lost. Of all the teams in the RLCS right now, NRG is perhaps the hottest and that hype can only do wonders for their confidence.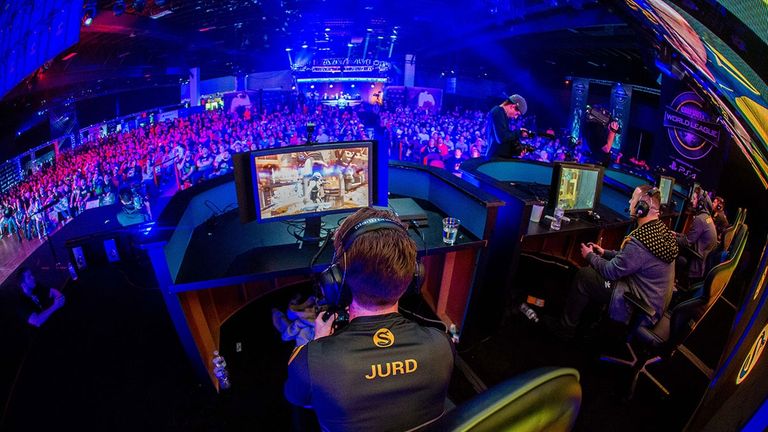 G2 Esports
The diamond-standard iBuyPower team that won the first RLCS season no longer remains together, but the biggest talent - Cameron "Kronovi" Bills. - that made the largest number of the winning team's plays is still the captain. Now backed by Dillon "Rizzo" Rizzo and Jacob "JKnaps" Knapman since February, the now-named G2 Esports is continuing to prove its strength.
As with NRG, G2 Esports has yet to lose a game and is showing the same skill and control that is needed to come out on top. The two teams have yet to face one another in the league stage and that's sure to make for a fascinating watch, but there's no doubting we'll see them both in the Championships in May.
Flipsid3 Tactics
While F3 has yet to be given many opportunities to prove itself in the RLCS Season 3, this is a roster to be reckoned with. Original team-mates Mark "Markydooda" Exton and Francesco "Kuxir" Cinqeumani continue to prove they're some of the best players in Rocket League, but the addition of Greazy from Northern Gaming and his sickeningly good shots on target rounds this team out to be an incredible threat.
Its loss to The Leftovers, then, was something of a surprise, and one that F3 will be careful not to repeat. There are still four games left for the team to play so plenty of time to recover from the setback, but it'll be hard to imagine F3 not making it to the finals.
Gale Force Esports (Pocket Aces)
Europe really is the more dominant region when it comes to Rocket League, with a number of strong contenders for the finals. It'll be tough to pick one, but Pocket Aces - now named Gale Force Esports after the org very recently bought them out - has an advantage with a 3-0 lead.
The big name in the roster here is Paschy, who was the key reason Mock-It Esports EU managed to place second in Season 2. It's clear the new squad has the skill to compete and the backing of Gale Force will help them out, but there's a lot of competition to deal with here - is their star player enough to hold back rivals?
Mock-It Esports
Speaking of Paschy, the loss of the strong Mock-It roster to the team they formed, Pocket Aces, has damaged Mock-It Esports dramatically since then. We're putting the team on here simply for the importance of its name, but it'll be a tough fight for the team if it's to make it to the finals.
Already it's on a 2-3 deficit, and it would need some lucky losses from the teams at the top of the table if it's going to make the cut. We wouldn't expect to see them in the finals at this rate, but there's always someone cheering for Mock-It.
Atelier
This is another team to be formed in February especially for RLCS Season 3, and while it is holding its own in the NA tables it's not had the same impact that EU team The Leftovers had, currently placing fourth with 3-2.
But the victories it did claim in is five matches so far have mostly been very competent. A 3-0 victory wasn't a challenge in this case, but its 3-1 win against Genesis - a respected RL team, for sure - has given it some credence to make it further into the tournament.
In truth the NA region of Rocket League doesn't have quite the destructive forces of the EU region, and it's probably this reason that has given Atelier something of a free pass to the Championships. There's no guarantee it'll make it, but even if it does we're not sure it'll have the necessary composure to take on both NA and EU's finest. The skill gap is just too vast.
Rocket League's RLCS league continues this weekend ahead of the regional championships on the weekend of May 6. If you need to find why you should be getting involved with Rocket League esports, why not take a look at our round-up of some of the best goals in RLCS Season 2.