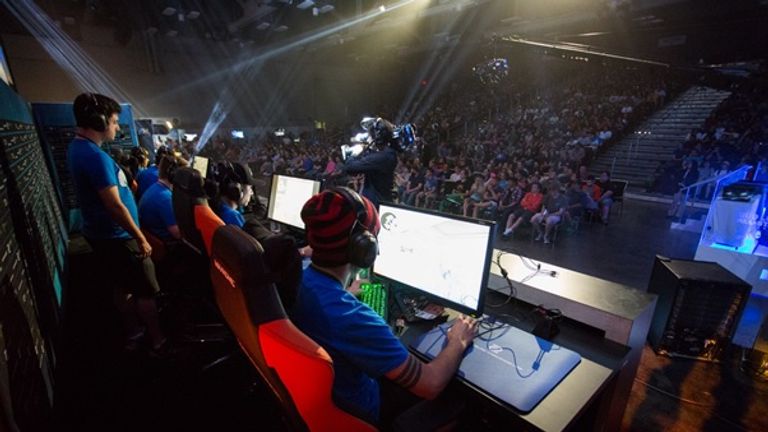 The weekend approaches, but while the hoards get time away from the office for the bank holiday, the esports professionals get down to business. Here's what to look out for this weekend.
Dreamhack Austin
The lone star state hosts Dreamhack for the second year in a row, and this one looks just as exciting as their 2016 event, with major competitors in Counter-Strike, Starcraft 2, Hearthstone, Street Fighter V, and Smash Melee.
Cloud9 and Team Liquid will look to try and claim victory on home soil in the Counter-Strike tournament, though they will face strong competition from tournament favourites G2 eSports.
We got the thoughts of PSISTORM's Jared "JonSnow" George, Team Liquid's Marc "uThermal" Schlappi, and mYinsanity's Theo "PtitDrogo" Freydiere ahead of the Stacraft 2 WCS tournament at Dreamhack Austin.
A total of $260,000 is up for grabs this weekend at Dreamhack Austin over the various professional tournaments on display. No matter what game you are a fan of, there will be something there for you to enjoy.
Dota 2 Kiev Major
Over the weekend the Dota 2 Major in Kiev will enter its final stages. With $3 Million up for grabs, things are going to get intense. The group stages already saw some surprises, however due to the double elimination nature of the tournament, every side has a second chance to prove themselves.
Our preview of the tournament had Team Liquid, OG, Evil Geniuses, Newbee, and Invictus Gaming as the favourites. It's been a mixed bag from these squads so far, and an upset winner may not be as far fetched as once anticipated.
Overwatch OGN Apex Season 3
The third season of the premier Overwatch tournament returns to our screens just weeks after the finale of season two. South Korean side Lunatic-Hai took the title last time, but are certainly not a lock to win the double.
The reigning champions will kick start their campaign against KongDoo Panthera, while finalists RunAway look to prove their season two run wasn't a fluke when they take on Afreeca Freecs Blue.
French side Rogue and mixed European side EnvyUs will be looking to make an impact for the western scene, though they don't feature until later on in the tournament.
League of Legends Mid-Season Invitational
Europe's G2 eSports and South Korea's SKT T1 have already secured their spots at the Mid-Season Invitational. Four more spots are up for grabs, and we'll know who three of those are after the play-in stage plays out this weekend.
Former MSI attendees SuperMassive from Turkey will once again be in the running for a spot, while RED Canids also enter as one of the favourites.

Ultimately, North American TSM and Taiwanese Flash Wolves will be considered heavy favourites in securing two of the spots up for grabs. They enter the play-in tournament at the second stage, and will meet the group winners in the double elimination bracket.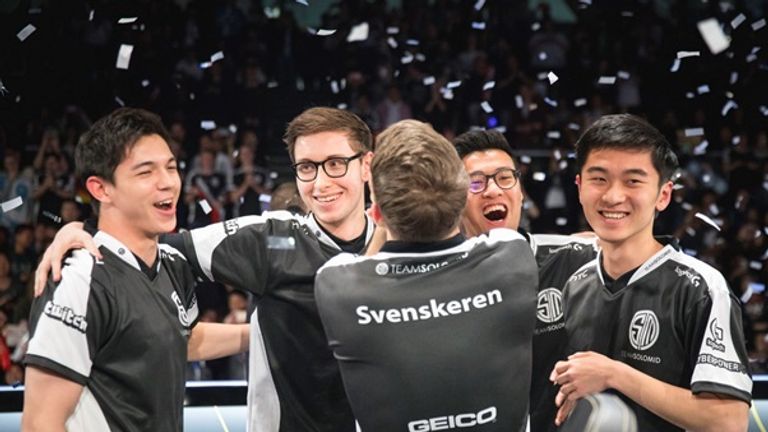 Call of Duty World League Pro League
The Call of Duty World League Pro League rolls on after EnvyUs and Splyce dominated Group Red last weekend, brushing Cloud9 and Mindfreak aside. This week sees fan favourites FaZe Clan feature alongside the UK representatives Fnatic, Rise Nation, and Evil Geniuses.
FaZe Clan will certainly be the favourites to claim their spot in the winners bracket, while the remaining three will battle it out for the honour of joining them there. One team is eliminated per group, with two heading to the winner bracket and the third placed side earning a final chance to prove themselves in the lower bracket.