Nico Hulkenberg in profile
Last Updated: 07/01/16 11:34am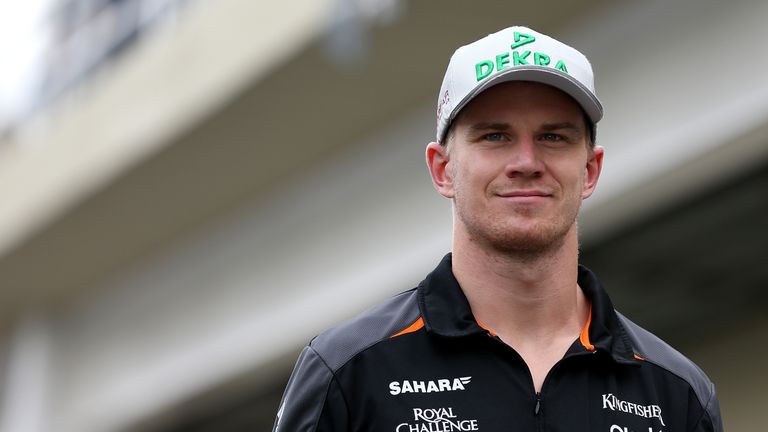 Having never stuck with the same team for more than one season, 2016 will remarkably be Nico Hulkenberg's third consecutive season with Force India.
Regularly tipped for a move to the big time, Hulkenberg's biggest motorsport success to date came away from F1 in 2015 when he won the Le Mans 24 Hours race with Porsche.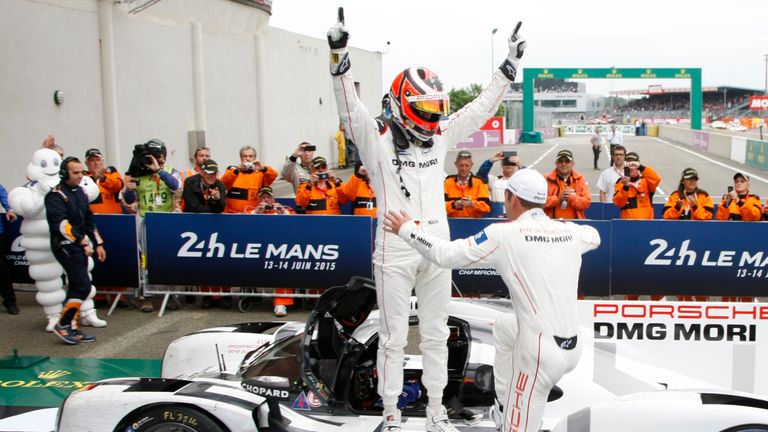 The German will be 29 by the end of the season and Perhaps despite standing at over six feet tall Hulkenberg will not crack F1's glass ceiling as teams opt for younger and younger drivers. It is also thought that his height, which subsequently makes him just about the heaviest driver out there, counts against him with F1 cars already close to, or exceeding, the minimum weight limit.
Perhaps, but presumably Hulkenberg has always stood tall among his peers. If so, it clearly had little impact on his karting results (where, one would think, the handicap would be even greater) which brought him both the junior and senior German championships.
Switching to cars, Hulkenberg gained a measure of prominence as a teenager when he helped Germany to the A1GP title in 2006/2007. It set the tone for an impressive rise through the junior formulae, with the F3 Euroseries and GP2 titles secured in subsequent seasons, the latter at the first attempt.
By that stage, Hulkenberg had assumed testing duties for Williams and the next step was natural: a race seat alongside Rubens Barrichello in 2010. He found the transition a tough one at first but settled in as the season progressed, earning seven points finishes in all. Far more important, though, was the pole position he claimed in drying conditions at the Brazilian GP.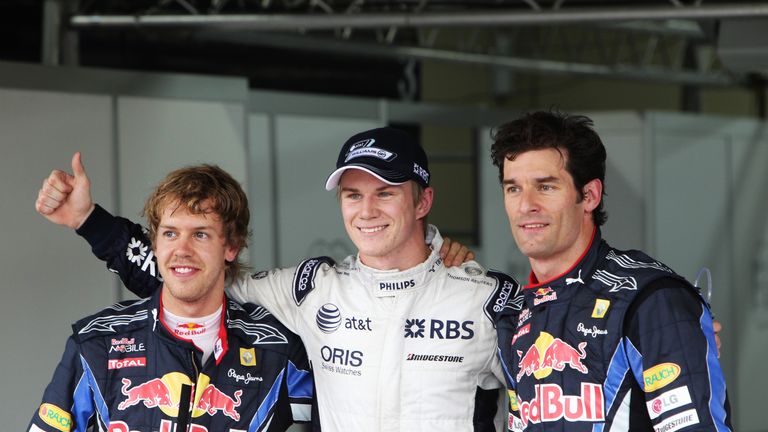 It was the sort of eye-catching performance drivers bound for greater things have the habit of producing and yet it could not save Hulkenberg his Williams seat. Instead, he was replaced by Maldonado (who he had the measure of when they were GP2 team-mates) in a move which, with hindsight, has set the tone career-wise.
Moving to Force India, Hulkenberg also took a backward step as reserve driver but did at least get to take part in 14 P1 sessions during the course of 2011 and with the team waving goodbye to Adrian Sutil at year's end, he was confirmed as Paul Di Resta's partner for 2012.
Race rusty early on, Hulkenberg claimed eight top-ten finishes from June onwards. He finished a career-best fourth at Spa and again saved his best for Interlagos, leading the Brazilian GP for a long time in treacherous conditions - although a subsequent collision with Lewis Hamilton blotted his copybook somewhat.
Hulkenberg then joined Sauber, the move viewed as being sideways at best at the time but arguably proving another step backwards as 2013 ushered in a series of fallow races. Results improved after the summer break, however - and markedly so.
Qualifying a surprise third on the grid at Monza, Hulkenberg fended off Nico Rosberg's Mercedes in the race and calmly did the same when pressured by Hamilton and Fernando Alonso in Korea. Once again, the performances were coming right when he needed them. But who noticed?
Lotus made their desire to sign clear; the lure of a race-winning team allowing Hulkenberg to respond in kind, but once again finance trumped talent and the move was scuppered. Perhaps that was a blessing in disguise, however, given the Enstone team's pace in 2014.
Instead Hulkenberg found himself back at Force India and paired with McLaren refugee Sergio Perez and he outscored the Mexican over the season. However, when the team were able to challenge for a podium it was Perez who took home the silverware with four five-place finishes the highlight of the German's campaign.
Perez was again the man to bring home Force India's only silverware in 2015 as the Mexican beat Hulkenberg by 20 points in the Drivers' Championship.
The F1 calendar means Hulkenberg will be unable to defend his Le Mans crown in 2016, meaning his full focus will be on F1 and beating Perez.