Pastor Maldonado in profile
Last Updated: 07/01/16 4:36pm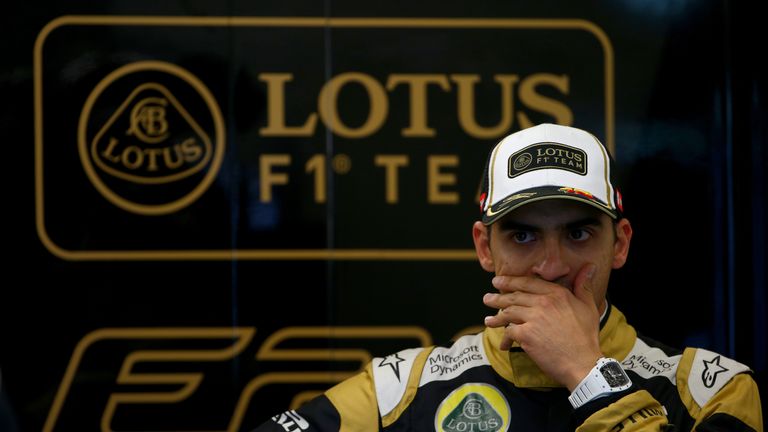 In 2016, the only way is up for Pastor Maldonado after two disastrous years at Lotus.
After scoring just two points in 2014, the South American suffered a humbling at the hands of Romain Grosjean, being beaten 17-2 in qualifying and 51-27 in the standings. 
Perhaps it's little wonder then that few F1 drivers divide opinion quite like the 30-year-old, who remains somewhat of an enigma, frequently derided as a 'pay driver' and hardly endeared himself to F1 fans in general when he accused the Williams team of sabotaging his car at the 2013 United States GP.
Maldonado clearly has natural speed, as was demonstrated by winning the GP2 title in 2010 - the only driver to have won six successive feature races in a single season - and his pole position and victory at the 2012 Spanish GP.
However, Maldonado has never been able to shrug off the 'pay driver' tag due to the millions of dollars he brings from Venezuela's state oil company PDVSA. It's a tag which dogged him throughout 2014 in particular when his decision to leave Williams for Lotus proved to be a spectacular own-goal as Williams rose again just when his new employers hit the buffers - an all-too familiar experience for the South American during a calamitous campaign.
Williams team boss Frank Williams had long been an admirer of Maldonado, saying he first caught his eye in 2007. His impressive 2010 GP2 campaign convinced the Grove-based team to hand him the driving duties for the Young Drivers' Test in Abu Dhabi at the conclusion of that season. He clearly did enough during the test as the team confirmed his signing a few days later and teamed him up with veteran Rubens Barrichello.
With Williams struggling for pace and reliability, Maldonado was always going to find it difficult to make much of an impact and despite a confident performance at Monaco - where he ran sixth in the closing laps before a collision with Lewis Hamilton - he had to wait until the 12th race of the season in Belgium to pick up his first point. Although there were more encouraging signs during the latter half of the year, it proved to be Maldonado's one-and-only point as the once all-conquering Grove team slumped to the worst ever season in their history.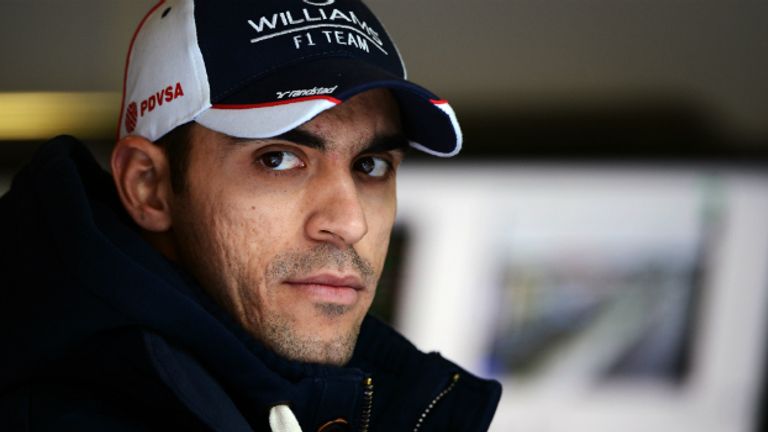 A subsequent technical overhaul, and the arrival of Renault engines, improved things dramatically for 2012 and the FW34 - in Maldonado's hands at least - was a potent race machine from the off. Still, no-one expected what was to come four races later in Barcelona. After qualifying on the front row out of the blue, he started on pole for the first time after Hamilton was sent to the back of the grid, and then in the race flawlessly beat home hero Alonso to score one of the most unlikely victories of recent times.
But rather than following in the footsteps of many first-time winners and growing in stature and performance, Maldonado's season and results lurched the other way. He was involved in a succession of incidents and accidents over the summer months - including side-swiping Hamilton while attempting a pass for the podium late on in Valencia. Indeed, it wasn't until Japan - some 10 races on from his supposed 'breakthrough' win - that he finished in the points again.
2013 was a difficult year for the Venezuelan as he was comprehensively outperformed by his rookie team-mate Valtteri Bottas, scoring just a solitary point in Hungary. When Maldonado effectively accused the team of sabotaging his car in qualifying for the United States GP, it was clear that their divorce couldn't be finalised quickly enough.
But if Pastor's final year at Williams had been difficult, then his first year at Lotus in 2014 verged on being a disaster with Maldonado regularly falling at the first hurdle in qualifying and scoring points in just one race.
In 2015, the only way should have been up, but instead Maldonado's career lurched to a new low as his team struggled to stay afloat and the driver himself was sunk by Grosjean. In 2016, the only way really must be up.