Pedro de la Rosa
Reliable and experienced Pedro de la Rosa has rejoined the F1 fold, signing a two-year deal with relative newcomers HRT.
Last Updated: 06/02/12 10:26am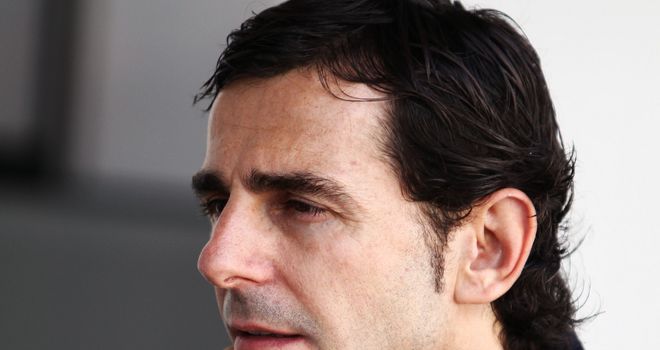 The experienced Pedro de la Rosa has rejoined the F1 fold, signing a two-year deal with HRT.
The affable Spaniard was racing in the lower grades around Europe in the 1980s and paid a long apprenticeship before a series of displays in Japan brought him to the attention of Eddie Jordan.
De la Rosa did a season of testing with the Silverstone-based outfit in 1998 before getting his big break in F1 with Orange Arrows a year later.
He collected a point for sixth place in his very first race in Australia but it was his only success in the under-performing car.
A second disappointing season for Arrows still led to an offer to join Jaguar and he scored points with sixth places at Hockenheim and Nurburgring but more feted team-mate Eddie Irvine only managed four as Jaguar failed to punch its weight.
The 2001 season was worse with de la Rosa failing to register a single point and when Jaguar ditched him for 2003, he switched to testing with McLaren.
He returned to racing for a time in 2006 when he was called up to replace the ousted Juan Pablo Montoya, scoring 19 points in eight races but he was back on the sidelines in 2007.
It wasn't until January 2010 when Sauber confirmed that de la Rosa would return to racing.
However, the Spaniard's return was anything but successful as he scored just once, finishing seventh in the Hungarian GP, and he was soon without a drive although he did make a one-race return in the 2011 Canadian GP.
The Spaniard will have a longer stint in Formula One this time around having signed a two-year contract with HRT.