Circuit Gilles Villeneuve in profile
Last Updated: 12/01/18 3:55pm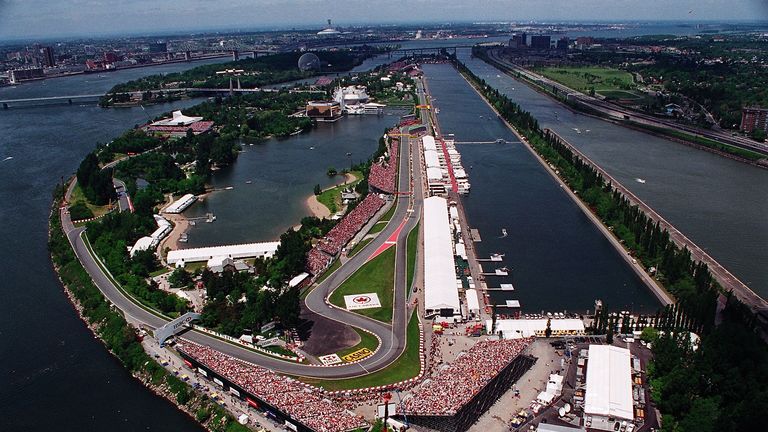 What's that thing people say about absence making the heart grow fonder? It was arguably only after Canada was controversially removed from the 2009 calendar that F1 fully - and belatedly - appreciated what a boon Montreal's charming presence on the schedule is for the sport.
Brought back for the 2010 season after a one-year absence, the 2011 race will live long in the memory as the longest grand prix in F1 history. Perhaps more pertinently, the outcry which greeted the removal of Montreal from the schedule should ensure that F1 won't make the mistake of forgetting the venue in a hurry again.
In fact, the Canadian GP now has one of the longest contracts in F1 - all the way to 2029.
Similarly to Melbourne's Albert Park, the race takes place through a public park, with cars darting through the trees on public roads and parts of a purpose-built race track.
Since 1978, every Canadian Grand Prix held has been on the Île Notre-Dame island. Located in the Saint Lawrence Seaway and across the river from the city, the track circles the lake used for rowing at the 1976 Olympic Games.
Originally entitled the Île Notre-Dame Circuit, the track was renamed the Circuit Gilles Villeneuve in honour of the legendary Canadian driver - who won its inaugural grand prix - after he was tragically killed in a qualifying accident at the Belgian Grand Prix in 1982.
The circuit has hardly changed since its introduction to the calendar, with the move to new pit buildings for the 1988 grand prix the only major change. No wonder too: the track's layout has leant itself to lots of overtaking over the years and plenty of enthralling, chaotic racing.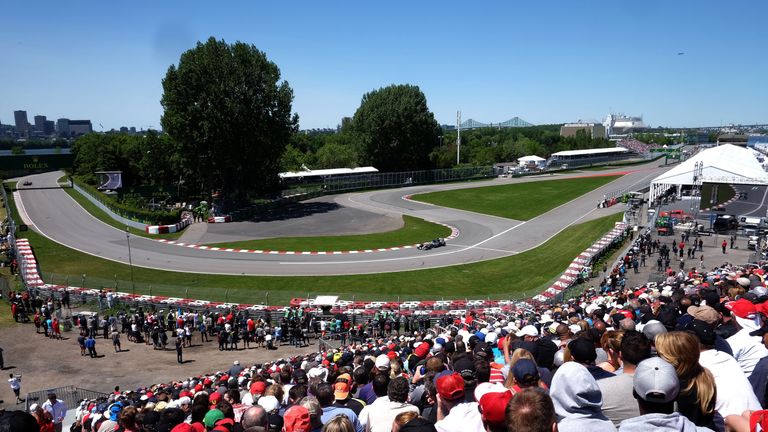 Two of the best overtaking spots on the circuit are the l'epingle hairpin at Turn 10 and the final chicane at Turns 12 and 13 at the end of the back straight. However, also look out for action at in the opening complex of corners along with Turns six and eight as the track twists through the park.
Ideally for these types of corner a high-downforce setup is required to aid stability under braking - the track tests brakes to their limits - and for traction on the corner exit. However, a back straight of over 1km means that set-up is a delicate balancing act.
One famous feature on the circuit is the 'Wall of Champions'. Exiting the final chicane onto the pit straight, a wall runs tight to the track which has ended many drivers' - and champions' - races over the years. In 1999, three world champions, Michael Schumacher, Damon Hill and Jacques Villeneuve all crashed out at the corner.