Hockenheim in profile
Last Updated: 21/01/16 11:25am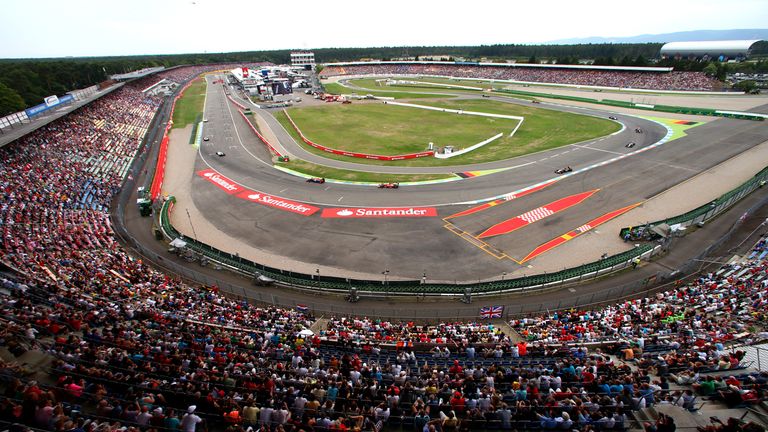 While the name remains legendary, Hockenheim is no longer the circuit it once was.
The long blasts through the forest, punctuated by chicanes, disappeared in 2001 when F1 officials demanded the layout be changed or the grand prix would be moved elsewhere.
The old lap length of 4.2 miles meant fans in the grandstands only saw the cars 45 times, but the new design has shortened the distance to 2.8 miles meaning a race distance of 67 laps.
Other than the Motodrom section, the new Hockenheimring is unrecognisable from the old circuit and despite producing some good races has received heavy criticism.
Since 2007, the circuit has alternated hosting the German Grand Prix with the Nurburgring - another redesigned legendary venue - and returns again for 2016.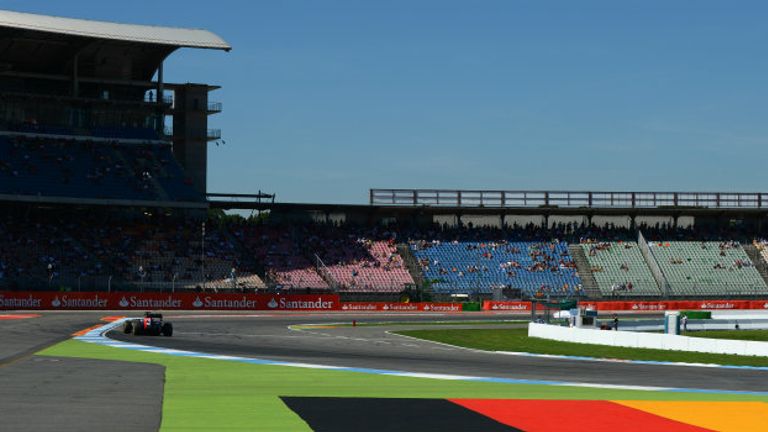 However, the future of that share agreement - and the German GP itself - remains in doubt after the Nurburgring didn't host the race as scheduled in 2015, meaning the country wasn't on the calendar for the first time in 55 years.
Given the tight twisty nature of the two stadium sections, the best overtaking spot on the new look Hockenheim is the Turn Four hairpin, the entrance to which is the fastest point of the track.
The DRS zone is likely to be on the approach to this corner, however given the fast left-hand kink of Parabolika on the run to the hairpin, ditching rear downforce may not prove to be a wise idea.
Turn Two could also see some action as the entrance to the 160-degree hairpin is wide enough to tempt drivers into making a move.
The 2016 German GP takes place on July 31.