Sepang in profile
Last Updated: 21/01/16 3:25pm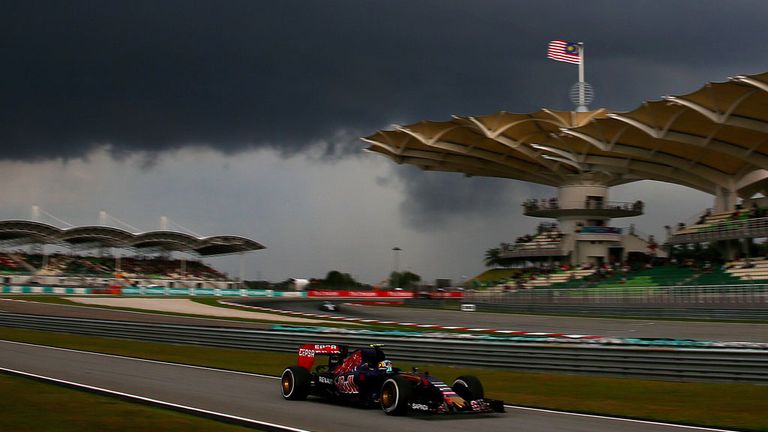 A permanent fixture on the calendar since 1999, the Sepang International Circuit has proven to be that rarest of things: a well-liked creation of F1's omnipresent and much-maligned designer Hermann Tilke.
A sweeping, high-speed circuit, it is actually built on a 260-hectare swamp. Yet what sounds like a misfortune has, over the course of time, become a boon: with naturally-made bumps starting to emerge on the track, the circuit has gained a welcome unpredictability compared to the 'snooker-table surfaces' elsewhere.
Another natural advantage boosting the circuit's reputation and the racing on view tends to be Malaysia's predictably unpredictable climate - expect blisteringly hot sunshine one minute and a tropical monsoon the next. Cue the entertainment of a mad scramble in the pits as teams and drivers try to determine what type of tyre to use.
However, as always there can be too much of a good thing. In 2009, and against local advice, the race was moved to a late afternoon start for the convenience of the European television audience. F1 then had to learn the very wet way that evening storms are a regular occurrence in Kuala Lumpur and, following a biblical downpour, the race had to be abandoned due to heavy rain.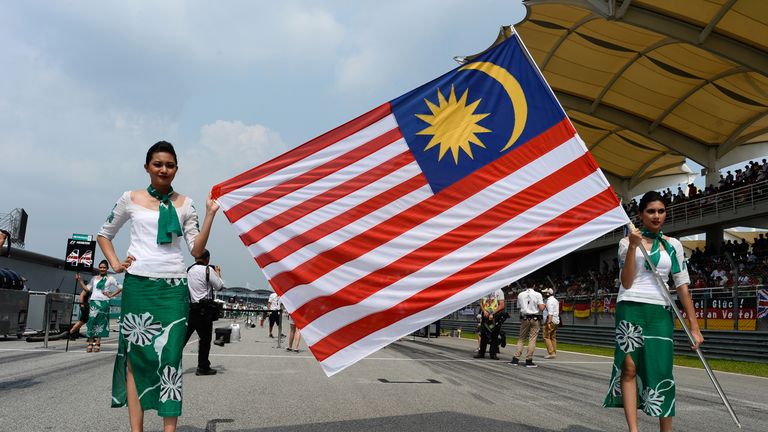 The 2013 race also featured a damp track - the only time drivers had to contend with wet conditions on a Sunday that year - although it soon dried, setting up a controversial victory for Sebastian Vettel, who ignored team orders to pass Red Bull team-mate Mark Webber to spark the infamous 'Multi-21' rancour. 
In any case - or indeed condition - the Sepang circuit presents a difficult balancing act for the teams to master.
Although its characteristic fast-flowing corners demand downforce - with precious tenths to be gained through the long turn three, the left-right flicks of turns five and six and the adverse-cambered turn 13 - a set-up balance must be struck between adding downforce and facilitating top-end speed.
The pit-straight leading into the turn one hairpin, for illustration, is almost a thousand metres long. Any team or driver failing to respect that obvious overtaking opportunity when determining their set-up will, inevitably, be made to pay during the grand prix.