Marina Bay Circuit in profile
Last Updated: 12/01/18 4:39pm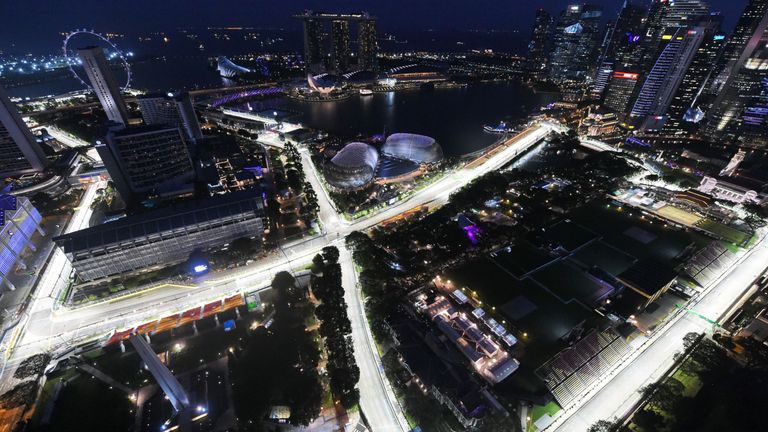 Singapore created F1 history when it joined the calendar in 2008 by running a grand prix at night and, a decade on, it remains the sport's premier floodlit event
Once hailed as "the jewel in F1's crown which keeps getting polished" by Bernie Ecclestone, Singapore swiftly established itself as a favourite among the paddock and F1's corporate sponsors. Cast against the backdrop of the city's skyscrapers, the sport has arguably never looked better.
The numbers behind the floodlit race underline just how complex an event it is to put on.
108,423 metres of power cables, 240 steel pylons and around 1,600 light projectors with a total power requirement of 3,180,000 watts are used to light the track for the drivers. The effect is that the track is lighter than at midday on a sunny day and four times brighter than a football stadium.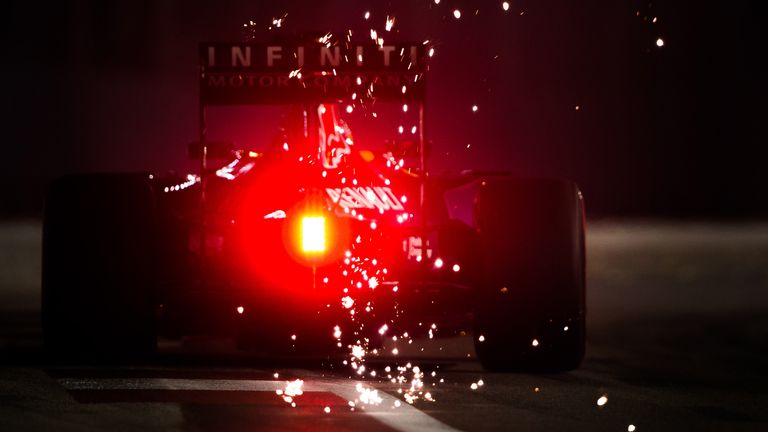 The lights are designed to reduce glare - even if it is raining - while the clear visors used by the drivers for the race provide an opportunity to see their eyes as they tackle Marina Bay's streets from the onboard cameras, giving a unique glimpse of the concentration required to dart between the Armco at 200mph.
In 2013 the flow of the circuit was dramatically improved when the Turn 10 chicane, which had quickly became christened the 'Singapore Sling' and was disparaged as the "worst corner I've ever driven in Formula 1" by Lewis Hamilton, was replaced by a simple left-hand bend.
Invariably running right up to its two-hour limit, the bumpy street surface and relentless humidity make it one of the most physically-demanding grand prix the drivers compete in all season.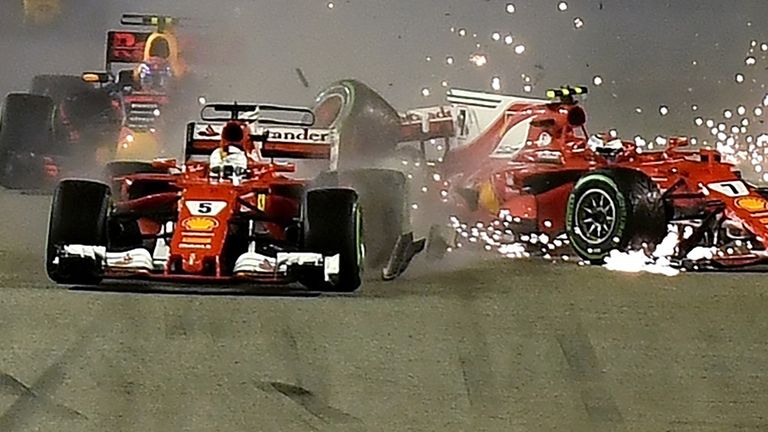 Ferrari's Sebastian Vettel has mastered the challenge more often than anyone with four wins, but in 2017 was involved in a dramatic start-line crash with Max Verstappen and Kimi Raikkonen which did major damage to his title aspirations.
The 2018 Singapore GP takes place on September 16.