The Yas Marina circuit in profile
Last Updated: 21/01/16 11:06am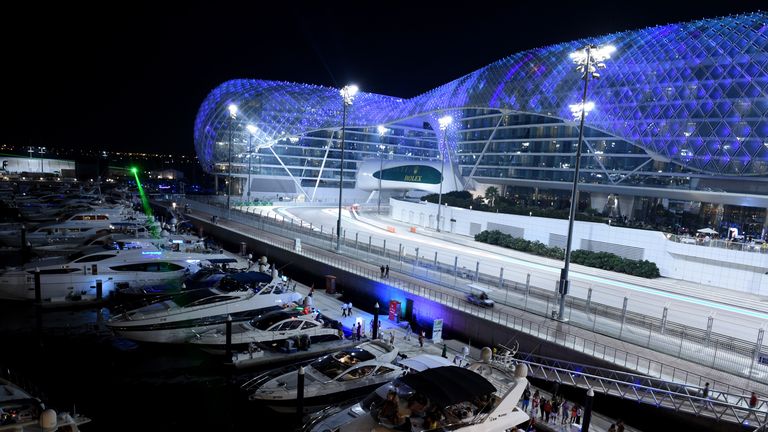 Built at a cost of £800m, Abu Dhabi's space-age Yas Marina circuit was designed to showcase the country on a world stage.
And in terms of jaw-dropping architecture and state-of-the-art facilities it certainly achieved that, right from the moment it was first revealed to the world in 2009.
Yas Marina's 'twilight' race staged F1's season finale in that first year and again in 2010 - with the honour of hosting the final round returning since 2014.
Two of those final races have proved title deciders. 
In 2010, Abu Dhabi staged what remains F1's only four-way championship showdown, between Fernando Alonso, Mark Webber, Sebastian Vettel and Lewis Hamilton.
However, rather than being able to fully bask in the glow of the unfolding drama as pre-race outsider Vettel clinched his first title, the circuit was on the receiving end of criticism for its lack of overtaking opportunities after championship favourite Alonso spent lap after lap bottled up behind Vitaly Petrov's slower Renault. The introduction of the DRS overtaking device came soon after.
Excitement was always guaranteed four years later thanks to the one-off and highly controversial advent of double points at the final race as the all-Mercedes battle between Hamilton and Nico Rosberg went down to the wire. 'Abu Double' was won by Hamilton, but the points bonanza meant the title remained in the balance right to the closing stages.
While the Yas Marina circuit doesn't have a stunning reputation for providing thrilling racing, 2012 showed the Middle Eastern venue can still serve up the goods. 
Fifty-five laps of often chaotic racing produced numerous collisions, two safety cars, some brilliant overtaking moves and a pitlane to podium charge from Vettel.
Throw in the first win of Kimi Raikkonen's F1 comeback - and his hilarious "leave me alone, I know what I'm doing" radio remark - and Abu Dhabi could rightly claim to have played host to the most entertaining race of that season.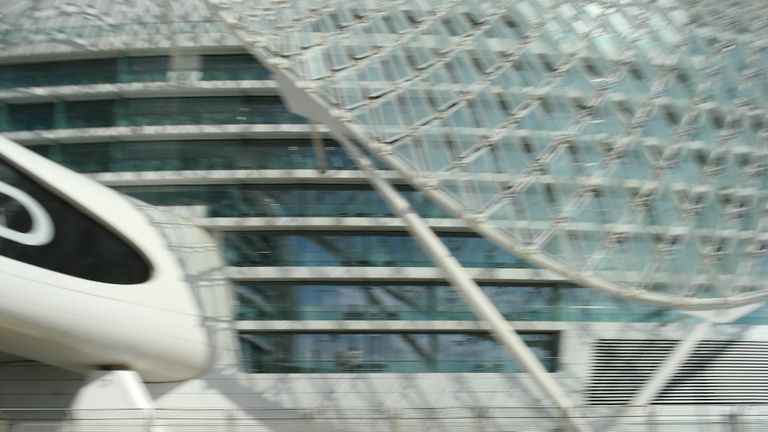 Away from the track, entertainment has certainly never been in short supply owing to Abu Dhabi's ambitious attempt to bring the glamour of picturesque Monaco to the desert.
The venue's facilities are certainly unparalleled in F1: the surrounding harbour is capable of hosting over 150 yachts, whilst a five-star hotel which lights up at night (and changes colour) straddles the circuit. Next door lies the 'Ferrari World' theme park, featuring a rollercoaster that replicates the G-forces of an F1 car.
Developers also included a novel F1 'first' in the track's design - in the form of a pitlane exit tunnel which filters cars under the track and to a safer point of release at Turn Three.
The addition of two DRS zones from 2011 helped improve overtaking and the success of that latter race suggests Yas Marina has finally arrived.
The 2016 Abu Dhabi GP takes place on November 27.