Formula 1 Expert & Columnist
Rachel Brookes' diary: Inside the Canadian Grand Prix weekend
The Sky F1 reporter on the sport's first transatlantic trip of the year as Canada serves up plenty of stories - on and off the track
Last Updated: 26/06/17 12:55pm
I arrived in Canada late on Wednesday afternoon and after a quick shower and change headed out to meet a friend for dinner.
She used to live in Montreal before moving to New York and was back for the race weekend as she was organising the after-race party on the Sunday night.
She had sent me the address for the restaurant but warned me it was hidden away. She wasn't joking. There was a number on the concrete lintel above some steps leading down into darkness.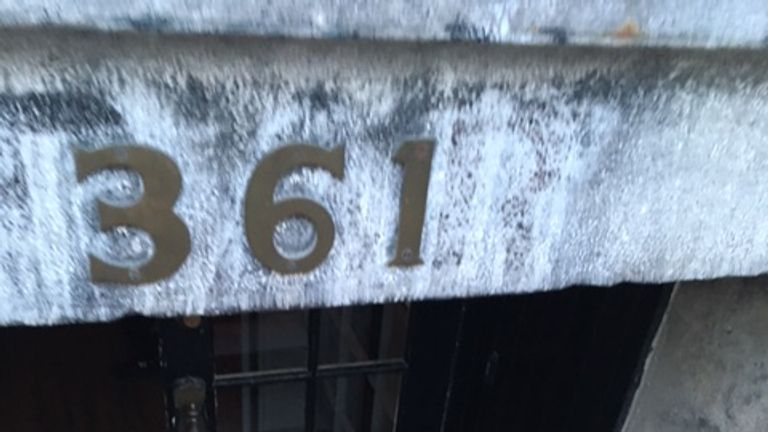 I headed down and there in the basement was a small restaurant and some more steps leading to a terrace outside. There were three or four more tables and I finally found my friend.
I love finding new places to eat as it is so easy to keep going back to ones you already know - especially when you are hungry and jet lagged! A couple of other paddock friends joined us later on and the food was fantastic. On the flight over, one of our crew mentioned that he had just bought tickets to Cirque du Soleil.
Cirque du Soleil is based in Montreal, they have their headquarters and training base there and they also have their show tent there where they perform their new shows for a run before taking them around the world. I mentioned this to my friend and we decided to buy tickets for the Thursday night. It's not often you get the chance to see their new show before it travels the world and as it was their home venue we knew it would be a good night. The tickets were really reasonable too so we imagined we would be a long way back.
In Canada you always have early starts. On Thursday, the drivers' press conference is at 11am for the benefit of European audiences who are five/six hours ahead. That means early alarms calls but when most people are awake with jet lag at 4am or 5am it's not necessarily a bad thing.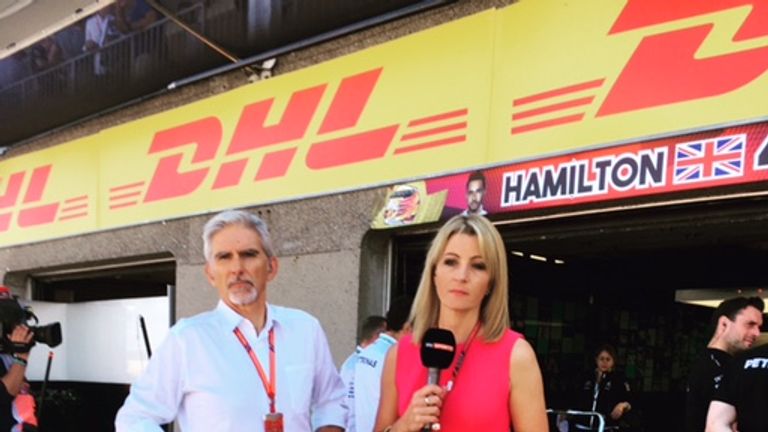 In the press conference, Fernando Alonso fielded the most questions and it was actually his answer to Simon Lazenby's that stole the headlines for the weekend. He told the assembled press that McLaren need to start winning by September if he is to stay. When they struggle to finish a race it sounds like the impossible task to keep Alonso now.
I made my way into the paddock and having had the last two races off it was good to catch up with people and also see what news there was. I was also looking for a venue for my interview with Carlos Sainz later in the day.
The paddock in Canada is tiny and as such it's not easy to find space to set up two cameras and two chairs for a sit-down interview, so we ended up on the floating bridge that links the far side of the lake with the paddock. As long as no-one very heavy walked across while we were filming we should be fine!
Carlos arrived and sat down and told me he had a bad throat. I knew he was a Real Madrid fan so asked if it was because of his cheering for them when they won the Champions League final the Saturday before, but he said he thought it was more likely to be down to the air conditioning in the hotel and on the planes.
You don't usually need air conditioning in Canada on race weekend, you are more likely to need heating but this weekend was turning out to be very hot. I had almost finished the interview when I had one more question for Carlos. We always ask drivers to remove their sunglasses for interviews like this but unfortunately to get a good shot behind him his chair was positioned with him facing the sun, so on this occasion when he said he didn't want to we let him keep them on. I put my last question to him… I had heard that he had had a round of golf with Toto Wolff, Zak Brown and one other since the last race in Monaco.
He asked me: "who told you?" I replied: "a little birdy told me". He said he hadn't played golf and joked "What is golf?" - I asked him to take his sunglasses off so I could see his eyes for the rest of his answer and he did take them off.
We eventually settled on him agreeing he had played a round of golf with friends. I can understand him avoiding answering the question, he doesn't want to upset anyone at Red Bull but as I said to Carlos afterwards, anyone talking about you in the company of Zak and Toto is actually a good thing (if he ever was in their company of course!). He is in a difficult position right now. His loyalty is understandably with Red Bull but Max Verstappen and Daniel Ricciardo have another year on their contracts so in theory he cannot move up even if Red Bull wanted him to.
His only option to stay with them is to stay at Toro Rosso for another year. Unless Max or Daniel leave. How likely is that? Well, Red Bull still don't have the car to compete for a title and both drivers are impatient for that kind of success so could one of them make their way to Ferrari somehow? Add to that the fact that Max has now said that he is concerned about 2018 after Renault admitted there would be no big engine upgrade until next year. You can't blame either of them for looking around.
Cirque du Soleil was fantastic and we had an incredible view. It was only a small tent so the performers were even in the audience at times and it was a great show. I won't spoil it for you but it is definitely worth seeing. We bumped into a few people from the paddock there too. Marcus Ericsson was out with friends and his trainer Alex, who used to perform in a show in Macau himself, so knew some of the performers on the night.
Our TV compound is so far away from the paddock in Canada that you tend to leave the office in the morning and not go back until the very end of the day (you will have read in previous years that it is a boat ride away in fact).
So on Friday, I went over to the paddock and watched Practice One with the boys in one of the hospitality units. Then Fernando stopped on track. I went out into the paddock assuming he wouldn't want to talk as he made his way back but as he came through the gate and I asked: "will you talk briefly?" He said "yes" and was surprisingly calm. He talked about them expecting these issues at weekends now so it's not a surprise but he did say he was just getting used to driving the F1 car again after his Indy exploits.
If the rumours are to be believed, though, he won't have to wait long for change as the McLaren-Honda partnership looks like ending in divorce very soon.
Later, for the first time in my years in Formula 1, we were allowed to film the F1 Show in the Paddock Club on Friday evening. I have never even set foot in the Paddock Club before let alone been allowed to film in there.
I arrived late due to interviewing Lewis Hamilton and Valtteri Bottas and joined Simon and Johnny Herbert for the second part of the show. Liberty, F1's new owners, are definitely bringing about changes in the sport and each weekend there seems to be something new.
For example, on Saturday night they brought back the Raft Race. Each team was allowed to enter and they were all given the same kit with which to build their raft. McLaren won and I am sure it's nothing to do with having an Olympic silver medallist rower in their ranks! Hopefully next year we can put a media team in too and join in the fun. Although despite the glorious sunshine that water looked cold!
There were audible gasps in the interview pen when Hamilton broke 1.12 in Saturday qualifying. I had no way of watching the sessions as the only screens were on the wall at the far end and behind me so all I had was commentary in my ears while interviewing the driver who had gone out in Q2 and Q1. Then Vettel broke 1.12 as well and I was trying to interview Fernando while listening to the sector times and who was up where.
Another Liberty initiative then took place as the top three were interviewed on the track in front of one of the grandstands. As Lewis had equalled Ayrton Senna's number of pole positions, he was presented with a Senna helmet. The eagle-eyed among you noticed it was not a race worn one but a replica. Lewis will receive the race-worn one but it is currently very safely tucked away due to its obvious value and the family will present it to him at a later date.
It was a lovely gesture by the Senna family and it was a great idea from Liberty for it to be in front of the fans. Lewis was speechless and was still hugging the helmet when he came in to the interview pen later.
Sebastian was obviously disappointed not to have taken pole but was in a cheeky mood. As he came over he looked down at my notepad. My questions for the top three are quite hastily written once the rest of the field have been through the interview pen so the writing is usually pretty terrible to say the least. He looked down at my notepad and said: "Can you read that? "What does it say?"
I looked down "well that says 'no points for Saturday' and that says 'lowest conversion rate from pole to win of any circuit on the calendar'". He looked up and said "then you have my answers" and to be fair that was true but I wasn't letting him get off that lightly and did manage to ask two other questions.
Seb has also in the past asked people to ask him something that is guaranteed not to have been asked by anyone else. At that point it is always useful to have some random bizarre fact up your sleeve that you can turn into a question…like, can elephants jump?
On Saturday night, Lee McKenzie organised a girls dinner for the female reporters/presenters in the paddock. I have organised one in Texas the last two years and it is never easy! We all have different schedules and finish at different times and things always crop up but on this occasion nine of us managed to make it.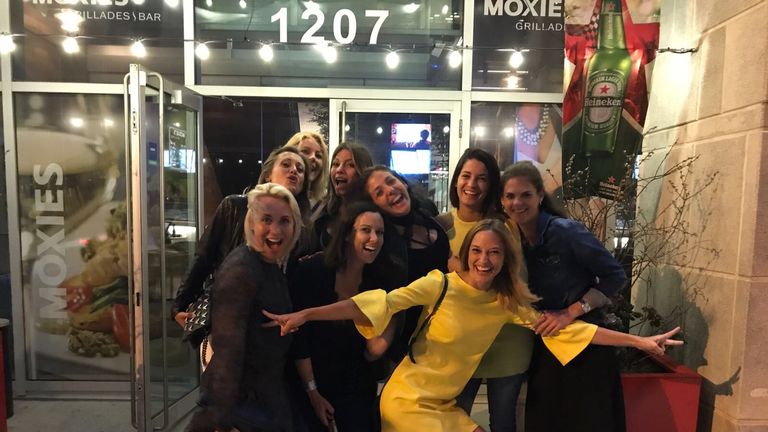 It was a really lovely evening and so nice to talk outside of the paddock when you barely get to say more than a hello in passing. It is also very welcome as quite often we can be the only girls on an otherwise entirely male crew and it's nice to have some female company. People seem to want to think we are all in competition with each other and don't get along but that's simply not true. In fact, when one girl's case went missing on the way to a race everyone rallied around and managed to get together make up, clothes, toiletries and even a set of hair straighteners for her to use on the race weekend.
Race day was again sunny and hot. I have never known such good weather all weekend in Canada. I had a new coat to wear too! That will have to wait until Silverstone then! The race itself seemed simple for the front two. Untroubled Mercedes had their first 1-2 of the season but behind them there were some real battles going on. You can't fail to be impressed by the way Sebastian, having pitted for a new front wing early on, battled his way through the field to then pit an extra time for some fresh tyres to finish on and got all the way up to cause anxiety for the top three.
His pace was so threatening in fact that Sergio Perez didn't want to give way to his team-mate Esteban Ocon because he was worried about then being overtaken by the Ferraris too. As a result, Ocon got caught by Vettel and ended the race in sixth but, as he told me afterwards, he could have been on the podium.
I was very impressed with Esteban after the race and the way he handled the situation. He was calm and simply said that it would be his day one day. Sergio defended his stance on not letting his team-mate through and between the two of them and the team the situation was diffused, publicly at least.
After the race a few of us went for dinner and onto my friend's party. The streets were packed and all the restaurants were full. It was a great night and a fitting end to what is always one of the best weeks of the year.
Oh and by the way… No, elephants can't jump!
RB