Martin Brundle Q&A
The Sky F1 pundit on Testgate, McLaren and Vettel's chances
Last Updated: 09/06/13 5:30pm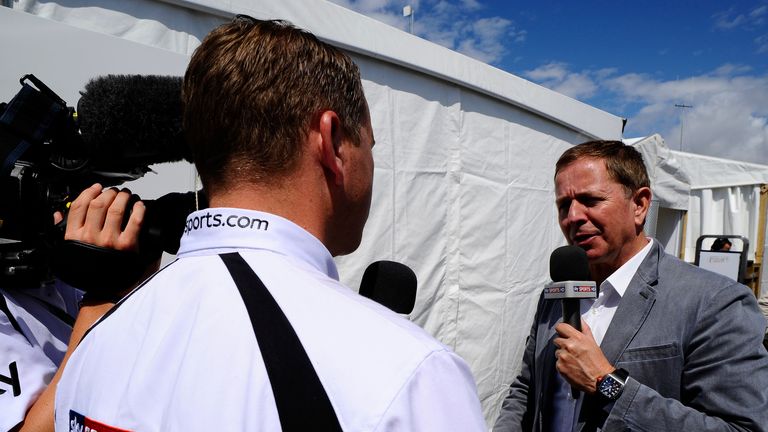 Craig Slater: Do Red Bull want a sporting penalty rather than a financial one?
Martin Brundle: "I think what the concern is that if Mercedes have broken the rules and get a €5million fine, the rest of the teams are going to say 'great, we will do a test then to please.' A €5million fine and win the Monaco GP is quite good value in Formula 1 terms.
"If they have done wrong, I think the other teams are pushing hard for bigger sanctions like championship points - I don't think anyone wants to see Mercedes excluded from races. But you have to look at what the rules are, have they been broken and if they have, the punishments that are available are pretty open ended really."
CS: McLaren are not having a good time of it at the moment. What did you make of what happened to Jenson Button in qualifying?
MB: "It is just a misunderstanding. They went out with a shortage of time, so it was a bit surprising that there wasn't a bit more communication and understanding between the team and the driver - I don't know which one of them got it wrong - but at the end of the day you win as a team and you lose as a team and you can't start pointing too many fingers.
"There ought to have been a really hard countdown like we do on TV when we are about to throw to another feature, especially as that start/finish line is a long way down that straight. He was just trying to buy himself some clear air and he overdid it."
CS: Are they any closer to winning a race now than they were in Australia?
MB: "Unless they get lucky, no. It is a bad situation as we know next year's car is going to be very complicated and there are huge changes in terms of the mechanics and the construction and the running of the 2014 cars. But you can't just go 'right, let's cut our losses and focus on the 2014 car,' because you have to understand what your problems are with your 2013 car.
"So it is a very difficult situation for them - we know they can engineer their way out of some problems, but they have this extra issue this year of how much resource they want to put into next year's car."
CS: Do you expect Vettel to convert pole into a win today?
MB: "I think he has got a very good chance. It is about safety cars, it is about rain, he has got Bottas around him on the grid who is not used to being in those positions, so he does have a chance. But watch out for Raikkonen and particularly Alonso."