Abu Dhabi: The final battles - Part Two
What still counts at Force India, Lotus, Toro Rosso, Sauber, McLaren and Manor at the season finale in the desert this weekend...
Last Updated: 30/11/15 2:13pm
After scoring points in every race since the summer break, Force India wrapped up fifth place in the Constructors' Championship at Brazil - an achievement, according to Sky F1's Damon Hill, which makes the team the best pound-for-pound outfit in F1. Heady praise. "It's the best result in our history and shows the progress we have made over the years," added Nico Hulkenberg.
The German's attention will now turn to his duel with Sergio Perez. The Mexican holds a significant advantage heading into the final race and Hulkenberg will need to score his first podium in F1 to have any prospect of overhauling his team-mate for tenth place in the Drivers' Championship. Hulkenberg does at least have the consolation of an unassailable 11-7 lead in qualifying, but Perez's podium in Russia remains far and away the team's best result of the year - in contrast, Nico's best score of 2015 is a modest sixth.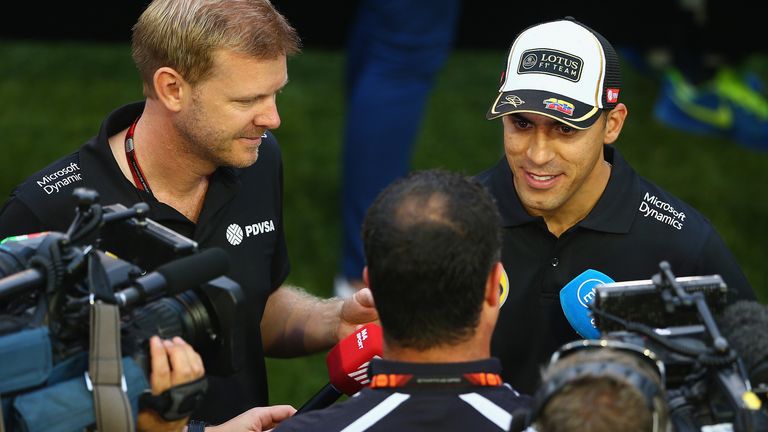 In view of the two teams' circumstances, particularly the finances at Enstone, the fight for sixth - worth up to £10m in prize money - between Toro Rosso and Lotus will be the most keenest felt in Abu Dhabi. Just nine points - the equivalent of a fifth place - currently separate the two teams.
The battle between Lotus' two drivers, conversely, is no contest. With 49 points compared to 27, Romain Grosjean has nearly twice as many as Pastor Maldonado. The score in qualifying is even more resounding - Grosjean's 17-1 superiority is the best head-to-head score in the entire field. Expect no let-up from the Haas-bound Frenchman as he strives to bow out of the team on a high.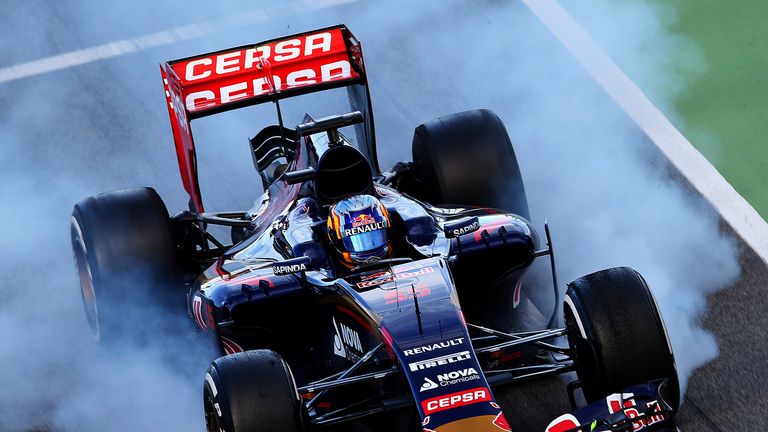 Unless Sauber deliver what would surely be the most unexpected result in F1 history - a one-two finish - Toro Rosso can devote all of their attentions to overhauling Lotus in the Constructors' Championship in Abu Dhabi.
First, though, their drivers have a winner-takes-all contest in qualifying, with Carlos Sainz and Max Verstappen locked at 9-9 on Saturdays this year. Qualy honours for the year are there for the taking.
But Sunday's battle is over as Verstappen cannot be caught by Sainz in the Drivers' Championship. But while Max's 31-points advantage is an accurate reflection of the excitement his outstanding potential has generated, it is perhaps a rather less fair representation of Carlos' efforts this year. To critical effect, the Spaniard was waylaid by four retirements in successive races during mid-season from points-paying positions - a blow from which his season has never recovered.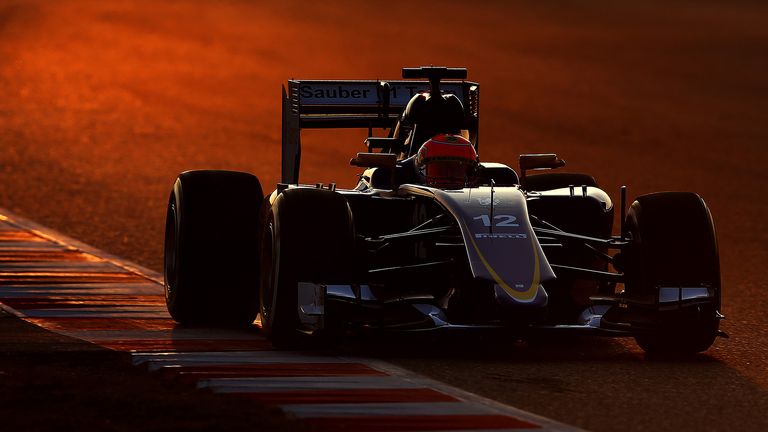 Sauber's campaign is a meandering to a modest conclusion with the team all-but certain to finish in eighth. Felipe Nasr is similarly all-but uncatchable for Marcus Ericsson in the Drivers' Championship, an advantage accrued largely on account of a fifth-place finish in Australia and sixth in Russia. Ericsson's best result for the year to date is just eighth.
There's a very different story in qualifying, however. Both Ericsson and Nasr have claimed nine Saturday victories apiece, leaving their intra-team battle for qualifying supremacy perfectly poised with one session.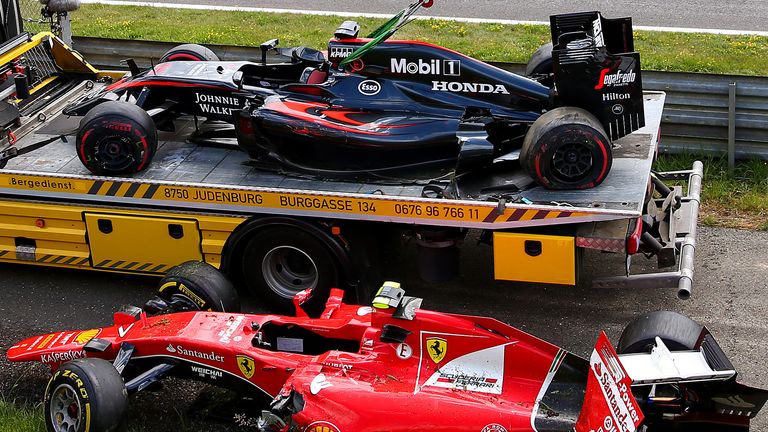 How the mighty have fallen. Only Manor will begin the Abu Dhabi GP below McLaren in the Constructors' Championship and while the nine-point deficit to Sauber is readily surmountable on paper, the sobering reality is that the team have scored more than nine points - and even then it was just twelve - in a race only once this year. It's a season which can't end quickly enough - although a slow crawl over the finishing line would be rather more fitting.
Fernando Alonso and Jenson Button, stoical to the last, will not go down without a fight and have plenty of personal pride invested into this weekend's results. Although Alonso has won the Saturday honours, even a scoreline of 10-7 in the Spaniard's favour reflects well on Button given his reputed single-lap weakness. The result is skewed, of course, by the spate of breakdowns both drivers have suffered this year but few would have predicted Button winning so many Saturdays at McLaren this year.
And then there's Button's five-point lead over Alonso in the standings to consider. Their meagre hauls of 16 and 11 points respectively tell the sad tale of McLaren's dismal year, but it currently still accounts for Alonso's first ever outright points defeat to a team-mate in his F1 career. As if a bad year couldn't get any worse…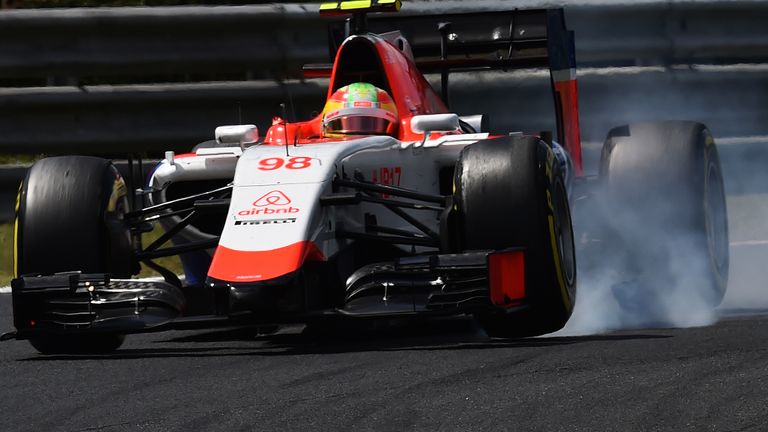 Has the most meaningful battle at Manor already been run this year? An emphatic 'no' will be retorted if the team break their scoring duck for the season in the desert, but the better bet is that the most significant result delivered this year at Manor will be Alex Rossi's 4-1 win over Will Stevens on race days in his five appearances for the team.
Coupled with his 3-2 defeat of Stevens in qualifying and Rossi, who will miss the Abu Dhabi event due to his GP2 commitments, has surely moved to the front of the queue for a seat in 2016 - money permitting, of course. Stevens has certainly found Roberto Merhi - back in action this weekend for the first time since Russia - an easier proposition to overcome, finishing ahead of the Spaniard more often than not on Sundays while thrashing him 8-3 in qualifying.
Watch the Abu Dhabi GP live on Sky Sports F1. Race-show coverage begins at 11:30am on Sunday with lights out at 1pm. Watch all three days of the Abu Dhabi GP for £10.99 on NOW TV. No contract.