Lewis Hamilton says boosting downforce to lower lap times in 2017 is the 'worst idea'
"It just shows that, for me, they don't really know what they're trying to solve," says world champion, amid concerns that overtaking will become more difficult
By Mike Wise
Last Updated: 27/11/15 4:52pm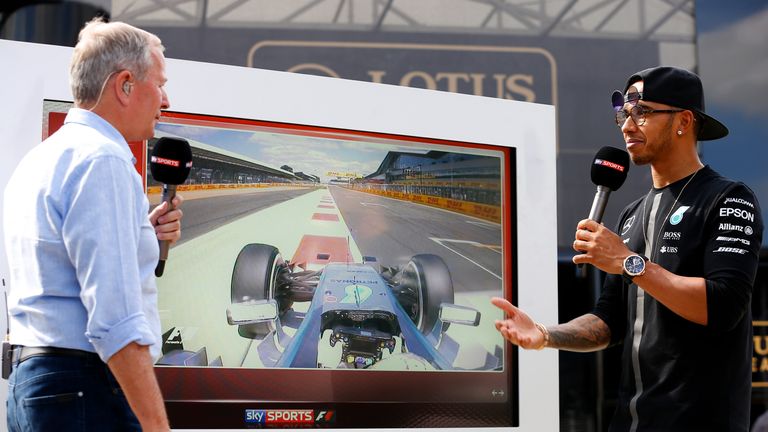 Ahead of changes set to produce faster cars in 2017, Lewis Hamilton has said that boosting aerodynamic downforce to lower lap times is the "worst idea" F1 can have.
Speaking to Sky Sports F1 ahead of this weekend's Abu Dhabi GP, the world champion again voiced frustrations he felt after the last race in Brazil where, despite closing on eventual winner Nico Rosberg, he was unable to challenge his Mercedes team-mate.
Hamilton blamed the aerodynamic wake generated by Rosberg's car and said the problem would be best solved if relatively more mechanical grip was produced via the tyres.
"Ultimately it's something that does need to change," he said. "Formula 1 has been the same for a long, long time.
"I know they're talking about giving us more aerodynamics, which for me is like the worst idea. It just shows that, for me, they don't really know what they're trying to solve.
"From a driver's point of view, we want more grip from the tyres; we want less wake coming from the car in front so therefore we can get closer.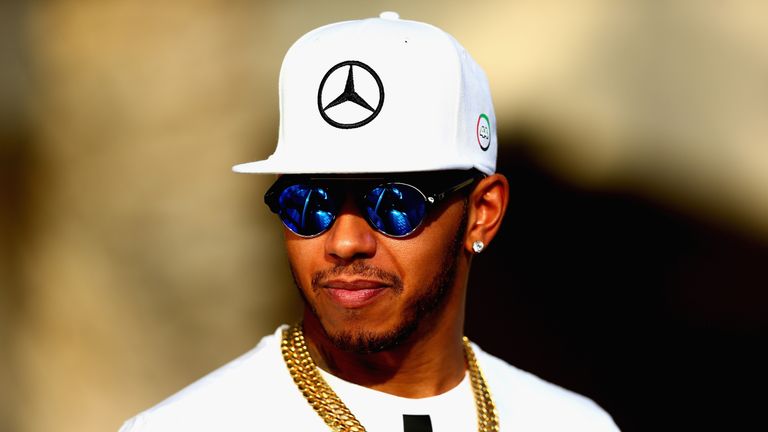 "Because when you're racing a guy - whether I'm in front or whoever's in front - the guy in front has 100 per cent potential of the aerodynamics and the guy behind, the closer he gets, his potential deteriorates.
"In go-karting, the closer you get, you pass and you pull away - or you battle.
"We need better grip from the tyres, more mechanical grip. It might not mean that we need less aerodynamics, just less wake so the car behind doesn't have that turbulence."
New rules that will allow "faster, more aggressive" cars - the aim is for them to be five to six seconds per lap faster in 2017, presenting a tougher challenge for drivers - are now in the process of being signed off.
Bigger tyres will mean more mechanical grip, but Williams technical boss Pat Symonds said this week that the cars will also generate even more downforce - potentially meaning a bigger wake and making overtaking even more difficult.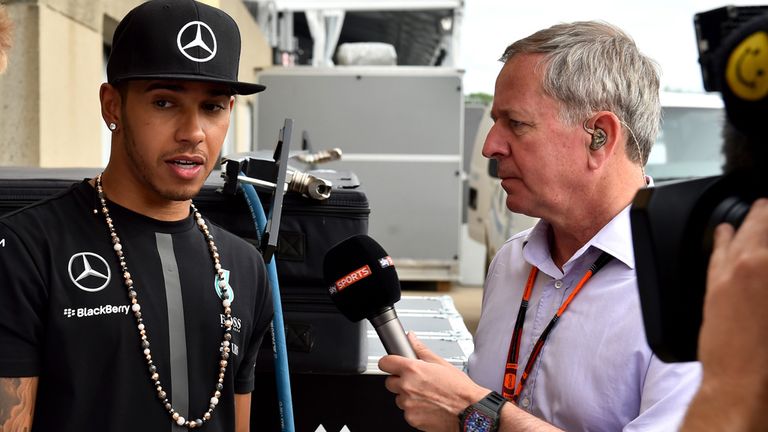 "I think one of the problems is we have engineers trying to find solutions and they won't listen to the drivers. I think they are heading in the wrong direction," Martin Brundle told Sky Sports F1.
"As Lewis has said 'give us some tyre grip, take off some aero,' which I like as the cars are going to move around a bit at high speed. If you just load aerodynamics on the car there are going to be less braking zones, less driver error as the cars will stick to the race track.
"They are going to go faster, but [Valentino] Rossi on his MotoGP bike at a very similar track at Silverstone, and a slightly quicker track in Barcelona, is the thick end of half a minute slower than a Formula 1 car.
"Do they look half a minute slower? No they don't; it is not just about speed, it is for me about cars side-by-side, nose-to-tail, moving around, seeing the driver in charge like we saw in Austin.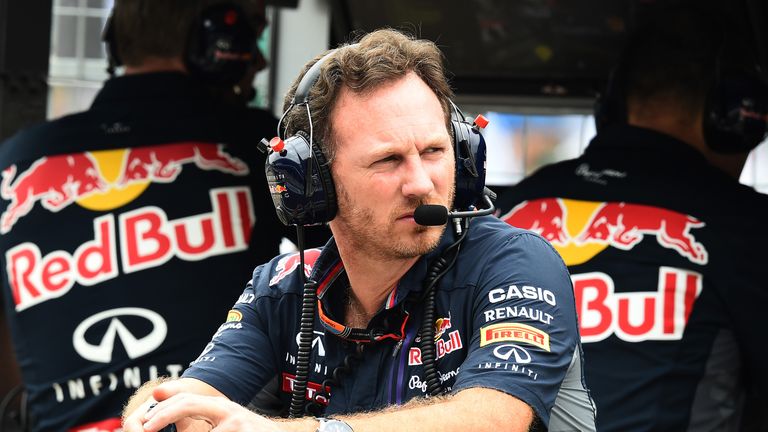 "We loved it in those conditions, we saw drivers fighting a Formula 1 car and they looked like gladiators and we thought they were heroes.
"We need to get back to more of that, just crowding a load of downforce on is the wrong way to go."
However, Red Bull team boss Christian Horner doesn't think that making the cars faster will make overtaking any more difficult.
"A Formula 1 car should be spectacular, it should be hard to drive, it should sort the men out from the boys, and overtaking shouldn't be any harder than it is at the moment," he told Sky Sports F1.
Watch the Abu Dhabi GP live on Sky Sports F1. Race-show coverage begins at 11:30am on Sunday with lights out at 1pm. Watch all three days of the Abu Dhabi GP for £10.99 on NOW TV. No contract.