Lewis Hamilton responds to Mercedes over Nico Rosberg relations
"We're never going to be best friends, but we somehow make it work," says Hamilton after team boss Wolff warned feuding team-mates could be broken up
By James Galloway
Last Updated: 03/12/15 9:24pm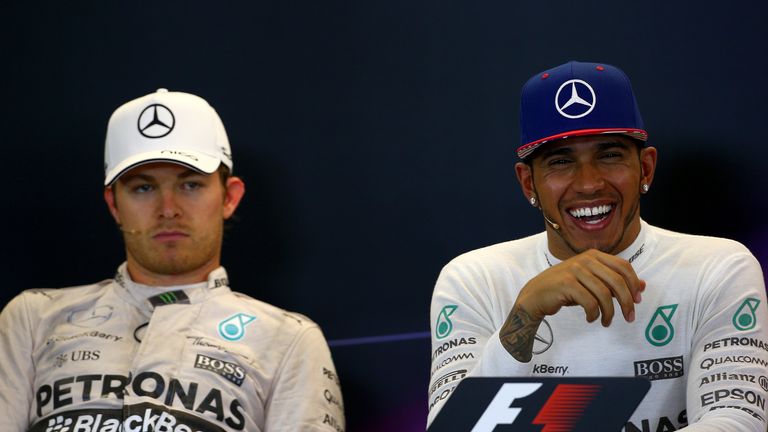 Lewis Hamilton has insisted his tense relationship with Nico Rosberg has "not caused any problems" for Mercedes, despite Toto Wolff's claim that it represents the world champions' "biggest weakness" and could force a change.
Just three days after Mercedes capped their second double title-winning season with their 16th win and 12th one-two finish of the year, team boss Wolff caused a stir by suggesting they could be forced to split up the Hamilton-Rosberg partnership if the drivers' fractious relationship started to have a negative effect on the wider harmony inside the team.
Wolff added that there was "lots going on behind closed doors" after a period of races in the closing weeks of the season in which the relations between Hamilton and Rosberg had again appeared particularly strained.
Asked about Wolff's comments during an appearance on BBC Radio 1, Hamilton, while not denying his relationship with Rosberg was tense, pointed to Mercedes' run of success as showing how "we somehow make it work".
"It is difficult [F1's team-mate dynamic], but it's always blown so much out of proportion," Hamilton said.
"We've had 16 [sic. 12] one-twos so our relationship isn't really causing any problems. It's not like he's been distracted and not finished high up, or vice-versa. Ultimately, it's easy for people to take things for granted and I think we've both done a great job and not caused any problems.
"The energy within the team is as high as it's ever going to be, and that's because we do what we do how we do it.
"We're never going to be best friends, but we somehow make it work. There are tension moments but that's the same in any kind of sport I imagine."
Hamilton then joked: "It's just a shame it's not like hockey!"
Were Mercedes to contemplate splitting up one of F1's most successful-ever team-mate pairings from 2017 onwards, then the drivers' current contractual position would appear to cause more problems for Rosberg, given his deal is thought to run only until the end of next season. In May, Hamilton extended his own contract until the end of 2018.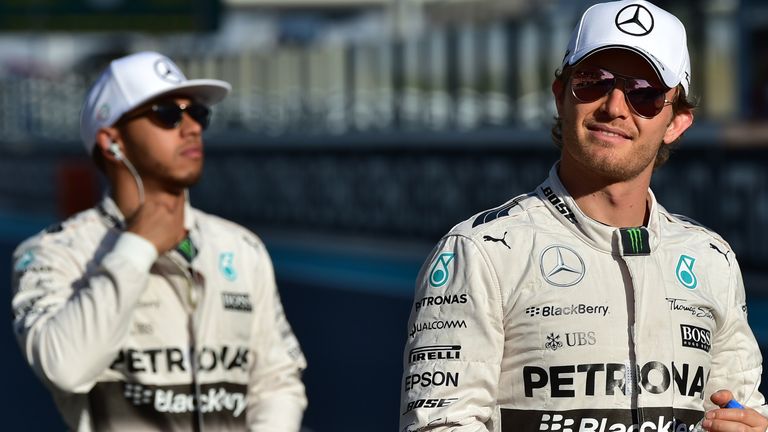 However, the British press have suggested that Wolff's warning has actually been aimed at Hamilton, who questioned a series of Mercedes strategy calls in the three races after his Austin title win.
Speaking about the challenge he faces next year to retain his title, Hamilton said: "I've just signed for three more years so I'm going to be fighting for another championship next year.
"I've got to get my head in gear this winter and make sure I come back and attack next year. How do I improve myself? How do I improve my communication with the team? All those things."