Toro Rosso 2016 potential not derailed by engine delays, says James Key
Technical chief James Key says "it's surprising what you can do when you're faced with uncertainty" after long wait to secure engine deal
By James Galloway
Last Updated: 06/01/16 5:31pm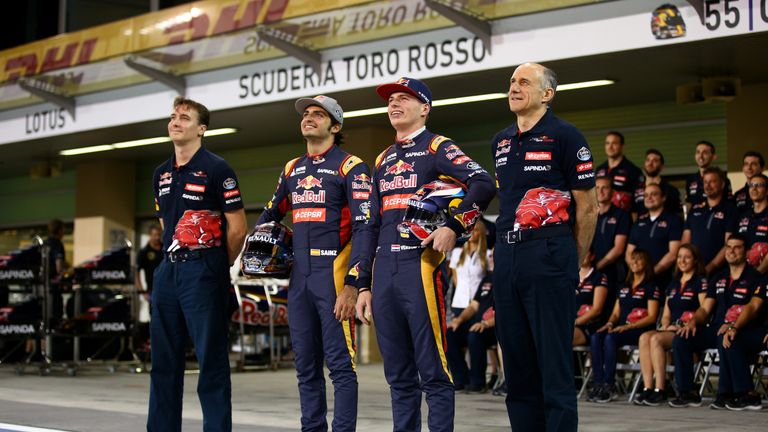 Toro Rosso can build on their promise from 2015 in the new season despite the delay in securing their engine supply, according to technical director James Key.
Red Bull's junior squad only officially announced last month they would be switching from Renault to a year-old supply of Ferrari power units in 2016, as their parent company finally confirmed the F1 future of its two teams.
Although a deal to run Ferrari's 2015 engine is thought to have been in place for several weeks before then, Key admits Toro Rosso's designers would have ideally known last March what engine they would be running this year.
Asked in an interview with Sky Sports if the build of their new STR11 had been compromised by the delays, Key replied: "Yes and no, because when you've got a tricky engine situation it's always a compromise.
"There is a compromise because you've really got to be optimising your car around what is an incredibly complicated installation of these power units. Back in March is when you're really getting to grips with what you're trying to do.
"So it does compromise from a technical viewpoint. In terms of what the team is doing, I don't think it makes the slightest bit of difference. You simply shuffle plans around accordingly.
"We've got various stages of planning, there are some really good guys to work on all this stuff, so we've got a lot of very competent production guys and designers who are working hard to make sure that we're in the best shape possible.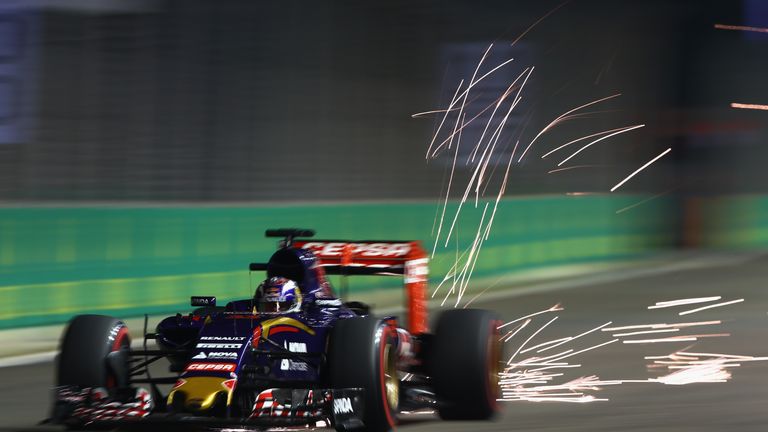 "You'd never want it because it is a massive distraction and it does compromise your car, but it's surprising what you can do when you're faced with uncertainty."
With exciting rookie drivers Max Verstappen and Carlos Sainz behind the wheels of their cars, Toro Rosso enjoyed their best F1 season since their Sebastian Vettel era of 2008 as they finished seventh in the Constructors' Championship.
And despite the wait over securing their power supply, and the fact they will be running an old engine, Key is confident the team can still enjoy a strong 2016.
"For sure we can build because we learnt a massive amount and made a huge step from the STR9 car," he said. "Most of it we understand why [we improved], there are areas that perhaps surprised us a bit too and we made a bigger step than expected.
"So you build on that. In some cars it's reinventing stuff to release more of the potential, in other cases it's taking a philosophy that seems sound and pushing it to the next step where you need a redesign to do that, because in-season it's not possible."
The aerodynamics on last year's STR10 drew admiring glances from observers and Key believes their package was a match for most cars further up the grid - a characteristic that bodes well for the new STR11.
"There's a lot of filtering to do [of other factors], but if you look at medium and high-speed corner apex speeds, we're right up there with all the guys ahead of us, " he said.
"In fact, in Barcelona where we qualified fifth and sixth we were second to only one of the Mercedes' in the high-speed corners. So that gives a good indication of how much aero we've got."