Max Verstappen v Carlos Sainz comparisons more valid in 2016, says Toro Rosso's James Key
Technical boss James Key says Toro Rosso's two young stars have contrasting race styles, but both impressed in debut seasons
By James Galloway
Last Updated: 07/01/16 12:22pm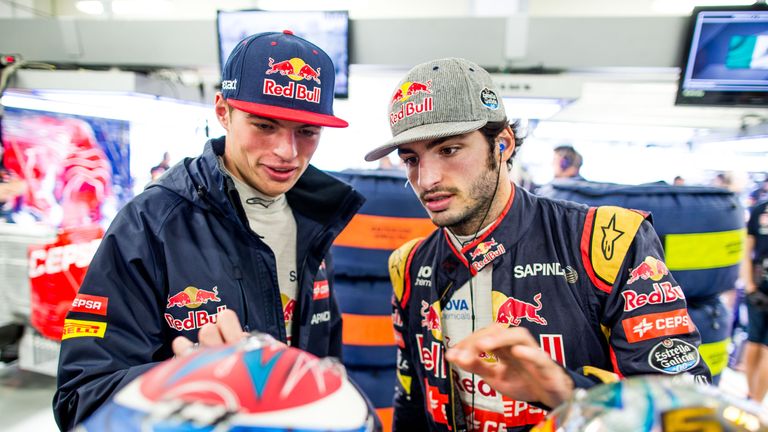 Toro Rosso's James Key says comparisons between team-mates Max Verstappen and Carlos Sainz will be better drawn this year in their second seasons of F1.
As the latest graduates from Red Bull's junior programme, Verstappen and Sainz proved two of the standout performers of last season with their results helping Toro Rosso to their best campaign in seven years.
Comparisons between the pair's driving styles were regularly made in their rookie campaigns, with Verstappen's overtaking prowess particularly catching the eye.
Key, the team's highly-rated technical director, says the set-ups they used were "quite similar" but there are differences in their approach to races.
"I suppose they're sensitive to slightly different things, but in a learning year that sometimes changes a bit race by race as the learning process goes on," he told Sky Sports.
"Max certainly in races is pretty aggressive and brave and that has won him a lot of praise and it's been excellent to watch. He's got confidence in himself and the car to go and make some moves that not everyone would risk.
Verstappen v Sainz in 2015
| | Verstappen | Sainz |
| --- | --- | --- |
| Points | 49 | 18 |
| Best race finish | 4th (Hungary & USA) | 7th (USA) |
| Points finishes | 10 | 7 |
| Ahead in two-car finish | 5 | 4 |
| DNFs | 5 | 7 |
| | | |
| Qualified ahead | 9 | 10 |
| Best qualifying | 6th (Malaysia & Spain) | 5th (Spain) |
| Q3 appearances | 9 | 7 |
"Carlos has also done a bit of that, maybe less visibly, but he's much more disciplined in the way he goes about things. So he thinks hard about what he's doing, what's coming up, and 'is it right to push now or do I need to wait, bring the tyres in later and really push?' So he's thinking a little bit more and as a result is perhaps slightly less aggressive, but with a longer-term plan in mind in the race.
"In qualy it's been pretty close between them. Max had the recent good form [he qualified ahead in five of the final seven races], but Carlos was top 10 in his first race, which was good and had a bit of bad luck of late.
"But comparisons will probably be better drawn next year [2016]."
Englishman Key, who joined Toro Rosso in 2012 from Sauber, acknowledges the immediate success of the pairing made them a "positive story for not just STR but the sport as well".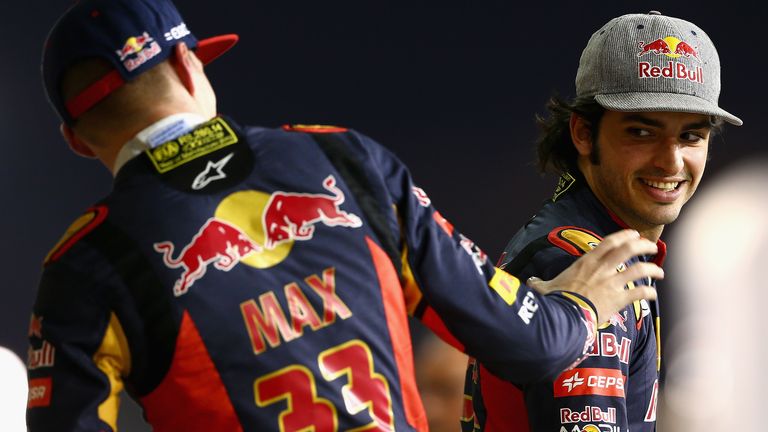 The 43-year-old says the team therefore can be confident that their driver line-up will pose no problems for them in the forthcoming season.
"They've both worked well together, they've been good to work with and they're super keen to go and prove themselves," Key said.
"So they are very motivated, very professional and what's pleased us is they're both good prospects. We know we're going to have two guys who are quick, talented and very focused and ambitious and they've got a year under their belt as well, so they are that little more step advanced."