Sebastian Vettel returns to track as Paul Ricard wet test concludes
Ferrari driver sets overall test pace as wet running concludes
By James Galloway
Last Updated: 26/01/16 5:13pm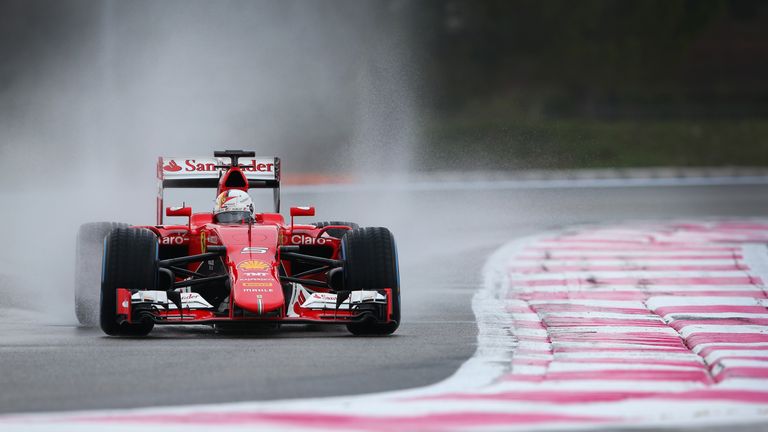 Sebastian Vettel made his first F1 testing appearance of the year as Pirelli's two days of wet-weather running concluded at Paul Ricard.
The four-time champion took over from team-mate Kimi Raikkonen on the second and final day of the wet tyre test to give the Ferrari's SF15-T its last official outing, the car in which the German won three races in 2015 after his transfer from Red Bull.
Tuesday's running actually marked the second time Vettel had taken to a race track since Christmas after he completed a behind-closed-doors run-out in Ferrari's 2014 challenger at Fiorano last week.
After a stronger than expected 2015, Vettel and Ferrari are being tipped to mount a more sustained challenge to world champions Mercedes in the new season as F1's most successful team aim to end their eight-year world title drought.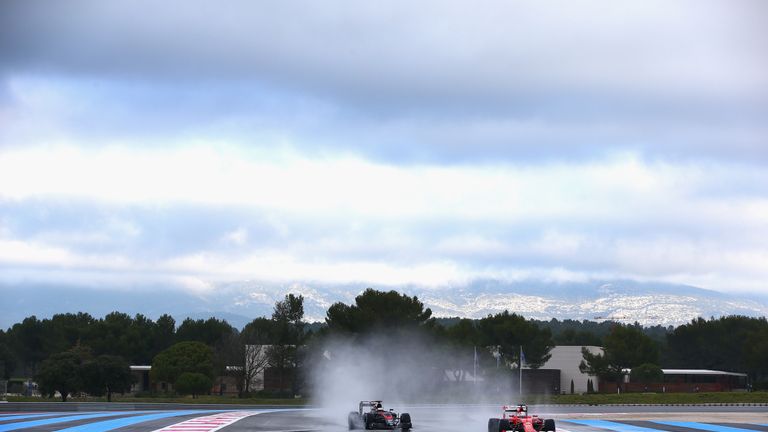 Vettel was joined on the Paul Ricard circuit by Daniil Kvyat, who took over the Red Bull RB11 from Daniel Ricciardo, and McLaren's Stoffel Vandoorne with the trio completing a total of 374 laps on Pirelli's wet tyre prototypes ahead of the 2016 season.
Although the timesheet was essentially irrelevant, Vettel set the fastest time across the two days with a best lap around the 3.5km track of 1:06.750. Kvyat was second ahead of Vandoorne. 
The three teams completed a combined total of 659 laps across the two days.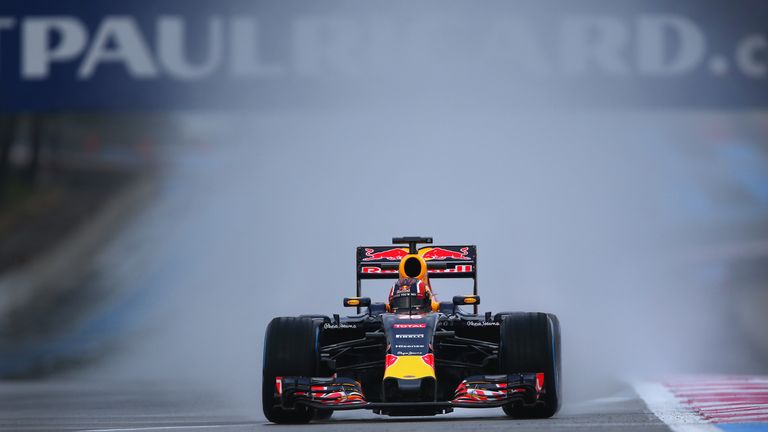 The track's sprinkler system allowed F1's tyre manufacturer to control the amount of water pumped onto the circuit, with Day Two's running focused on drying track conditions. According to the circuit, six million litres of recycled rain water were used across the two days of action.
F1 will be back on track in four weeks' time when the majority of new-for-2016 cars are launched for the first full pre-season test at Barcelona's Circuit de Catalunya on February 22-25.
Paul Ricard wet test timesheet
1. Sebastian Vettel, Ferrari, 1:06.750, 134 laps (Day Two)
2. Daniil Kvyat, Red Bull, 1:06.833, 113 laps (Day Two)
3. Stoffel Vandoorne, McLaren, 1:07.758 (87 laps Day One, 127 laps Day Two)
4. Daniel Ricciardo, Red Bull, 1:08.713, 99 laps (Day One)
5. Kimi Raikkonen, Ferrari, 1:09.637, 99 laps (Day One)