Formula 1 Expert & Columnist
F1 in 2017: The winter's driver market guessing games
Just what might the final 22-driver 2017 grid end up looking like? With several seats still open, and one more set to change hands, Sky Sports' Rachel Brookes casts her eye over the likely 11th-hour market moves as the countdown to testing continues
Last Updated: 05/01/17 4:18pm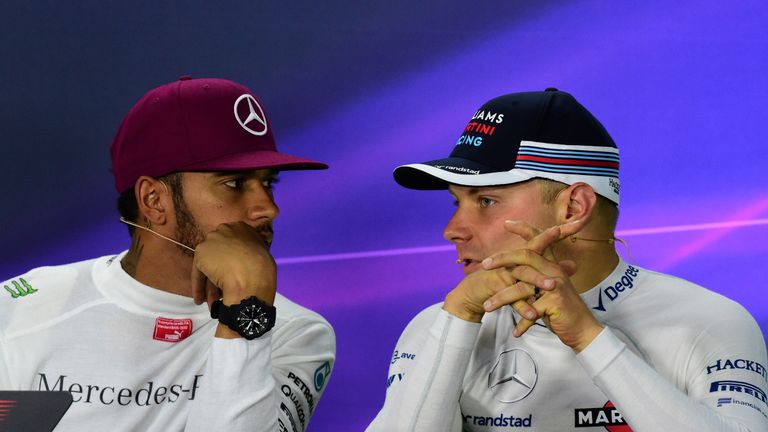 As I sit at my desk in the Sky Sports office and start to plan for car launches and testing, I can't help but wonder who I will be talking about in Formula 1 this year.
At the moment we are all waiting for Valtteri Bottas to be announced as Nico Rosberg's replacement at Mercedes. The world champions want him and I would be very surprised if he wasn't desperate to move there too.
Bottas is one of the nicest guys on the grid. Even now after four years in a race seat with Williams, he still makes a point of shaking the hand of everyone in the garage at each grand prix weekend. I really hope he takes that mentality and grace with him to Mercedes.
I remember at testing in 2012 when I interviewed him as Williams' test driver, he had been helping the guys build the garage and said that he would continue to do that even if he got a race seat. I believe he stayed true to his word then, even if it was just for a race or two. Drivers tend to arrive at venues much later than the teams in general so it wouldn't have been possible to keep that ritual up anyway.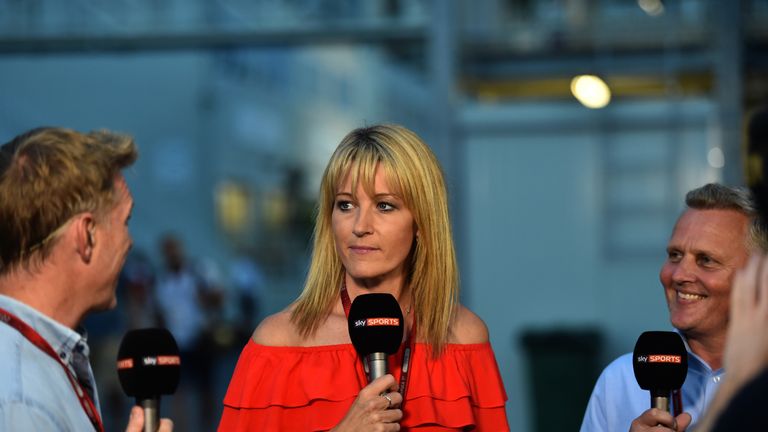 So if Valtteri becomes Lewis' new team-mate, what will he bring to Mercedes?
He is quick. He is also a consistent and reliable points scorer. Sounds perfect. At least to Mercedes, who are all too aware of Red Bull's recent resurgence and the potential their two drivers, Daniel Ricciardo and Max Verstappen, have of causing problems for them in 2017.
In 2016, of the 13 occasions where Mercedes didn't finish one-two, Red Bull were up on the podium 10 times. It was only in Bahrain, Canada and Baku that they didn't manage to capitalise on Mercedes problems and get at least one car in the top three.
So the pressure will be on Bottas to perform, he cannot make any slip-ups or the Red Bulls will be there to pounce.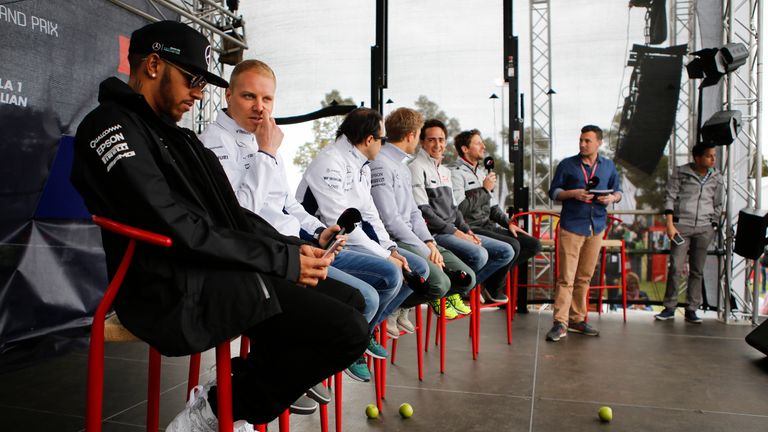 Of course, Red Bull could have the quicker car to start with following the big winter overhaul of aero rules. We won't know that until testing but all the noises being made in F1 right now suggest Mercedes have the edge once more, despite the new regulations. How much of that advantage depends on their currently under-scrutiny suspension system remains to be seen, but for now it looks like they will remain the team to beat.
'Williams agree Felipe Massa deal'
So far in F1 Valtteri has been an ice cool Finn, noncontroversial, but with unfulfilled potential. Many thought he would be in line to replace his countryman Kimi Raikkonen at Ferrari but that didn't happen and he looked to have missed his big opportunity.
It really is now or never for Valtteri, who turns 28 in the summer and should be arriving at his peak years as a driver.
The hole he looks set to leave at Williams is a big one. Just a few short months after waving goodbye while walking down the Interlagos pit lane, Felipe Massa is poised to return to the paddock for one more season. The team have admitted that 2016 was a disappointment, losing out on fourth place in the standings to rivals Force India.
A return for Felipe seems the sensible, if rather extraordinary, option.
Mercedes, it appears, have decided not to promote Pascal Wehrlein. Instead he looks to be heading to Sauber to join up with Marcus Ericsson.
When Wehrlein arrived in F1 last year he was tipped as a future champion. Those who knew him talked highly of him and yet he was beaten by Esteban Ocon last year on race day six to three following the Frenchman's mid-season arrival at Manor.
Wehrlein did have the edge on Saturdays, leading the head-to-head 7-2, but there are no points for qualifying. Force India have decided to pick up Ocon, who ran their car in testing in 2015, and it will be fascinating to see how he compares to Sergio Perez.
Ocon is another who has been much talked about, not just by Mercedes but by other drivers too. Plus, we shouldn't forget he won the 2014 European Formula 3 title ahead of Max Verstappen, followed by the GP3 title a year later. 
So if Wehrlein moves to Sauber and Ocon has gone to Force India who fills the Manor seats?
Rio Haryanto has lost his main backer and looks unlikely to be able to raise the funds required to return, while Felipe Nasr appeared to lose support from Banco Do Brasil when he lost his Sauber seat, but it's not clear if they will team up with him once again if he gets back on the grid or if he can source funds from elsewhere.
The rumours suggest he is lining up a seat at Manor, ironically the team he sent down to 11th in the Constructors' Championship with his stand-out drive in Brazil for Sauber.
The other Manor seat is perhaps the biggest unknown right now. With several parties previously rumoured to be interested in buying the team, their connections with certain drivers are obvious.
Formula 1 in 2017: Races, tests and line-ups
For example, if former Manor sporting director Graeme Lowdon and Indonesian businessman Ricardo Gelael get involved, Gelael could use his links with Jagonya Ayam (KFC Indonesia) to get into F1.
Jagonya Ayam already sponsors new Ferrari third driver Antonio Giovinazzi and Gelael's son Sean, both of whom raced in GP2 last year. Either of them could take the vacant seat were such a takeover to take place.
The only stumbling block for Manor may be if Mercedes don't like the idea of their powertrain being in the hands of Ferrari's third driver, but Wehrlein driving the Ferrari-powered Sauber may soften that blow somewhat.
But what if Tavo Hellmund's interest is re-ignited? With his obvious enthusiasm for promoting the sport in North America, would he want the likes of Alexander Rossi in the car? Unfortunately for Hellmund, Rossi is now signed up with Andretti Autosport in IndyCar and it's believed he has a get-out for F1, but only if it is with a top team.
Another American driver got his hands on an F1 car last year - Santino Ferrucci when he tested for Haas at Silverstone after the British GP, but admitted to being 'a little bit frightened' in the wet conditions.
Hellmund is half Mexican though, so does that mean Esteban Gutierrez could have a way back into Formula 1 after being dropped by Haas? If Hellmund does take over then Gutierrez would seem the most sensible option, considering he also brings some useful Mexican sponsorship with him.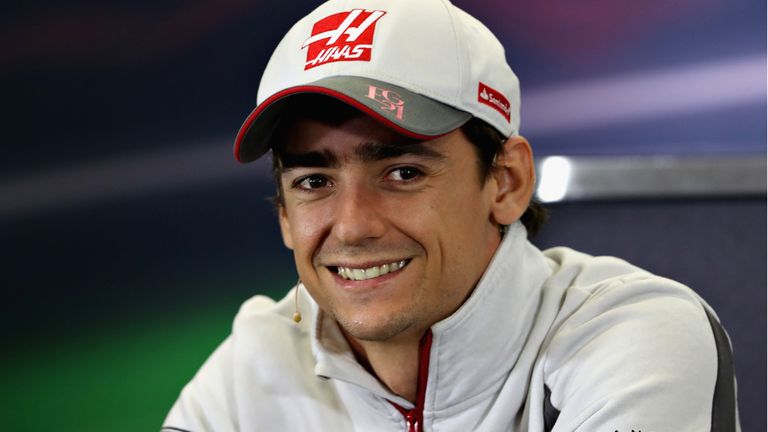 Or could we see the return of Ron Dennis? Dennis spent plenty of time working alongside current Manor racing director Dave Ryan. If he can get a bid together with the Chinese consortium who looked to take over McLaren, could he spring the biggest surprise of them all?
It could be quite the few weeks as the build-up to testing continues. So, to get things rolling, here are my crystal-ball predictions for how those four teams in question might just line up in the new season…
Mercedes: Hamilton and Bottas
Williams: Massa and Stroll
Sauber: Wehrlein and Ericsson
Manor: Nasr and Gutierrez or Giovinazzi
RB