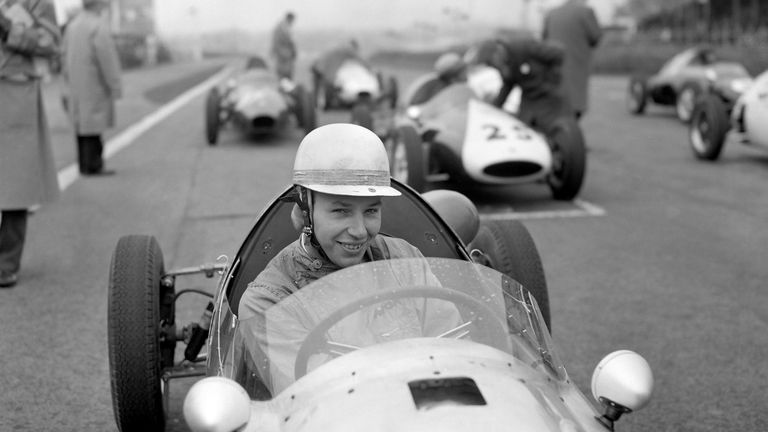 Motorsport stars joined the family and friends of John Surtees at his funeral on Tuesday to pay tribute to a "unique" talent.
Surtees, who died this month aged 83, is one of just 10 British Formula 1 champions and the only man to win world titles in both F1 and motorcycling.
More than 300 mourners attended his funeral service at Worth Abbey in West Sussex, among them Nigel Mansell and Red Bull team principal Christian Horner.
An emotional Mansell said: "John was a consummate professional, a gentleman, an incredible champion on two and four wheels and a gentle, massive giant.
"When you spoke to him he was so unassuming you actually forgot he was the champion he was. I found him awesome, but he was a friend. He was an awesome friend."
And Horner told Sky Sports News HQ: "He was unique - probably the only man who'll ever achieve winning a world championship on four wheels and two wheels.
"I don't think that will ever be repeated, and for British motorsport he was an icon."
Derek Bell, who drove for Surtees' own team, remembered his "tough boss" as among the "top two or three" drivers in motorsport history.
And Horner said it was "a great shame" Surtees' sporting achievements and charity work, after the death of his son Henry in a Brands Hatch accident in 2009, had not brought a knighthood.
Surtees is survived by wife Jane and daughters Edwina and Leonora, both of whom spoke at the service.