Lewis: New car 'a good step'
Lewis Hamilton has said he does not anticipate a repeat of the problems McLaren encountered in pre-season testing last year.
Last Updated: 17/02/12 2:10pm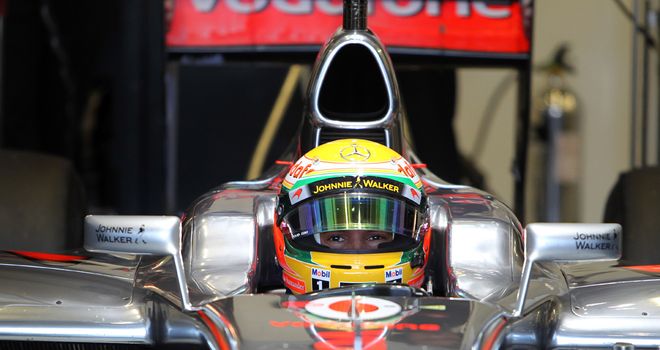 Lewis Hamilton has told his fans that McLaren's new car represents a "good step" and that he does not anticipate a repeat of the pre-season problems they encountered last year.
Speaking in a video which was recorded during last week's test at Jerez before being uploaded to his Facebook page, Hamilton also predicted that the upcoming tests in Barcelona will go a long way to revealing how the teams are shaping up.
"The car feels pretty good for the first couple of days," the 2008 World Champion said. "There's not the problems like last year, so it's a good step. We've got a lot of upgrades coming, which is positive - we're just working really hard to try and improve the car.
"We've got Barcelona coming up next, which is going to be a bit of a tester. That's a good track where you can really judge or determine how fast you are compared to the others, so that will be an interesting test."
Difficulties
McLaren experienced difficulties with a new exhaust system this time 12 months ago and opted for a complete overhaul just two weeks before the opening race in Australia.
Despite having been well off the pace during testing, the gamble worked with Hamilton finishing second behind Sebastian Vettel in Melbourne.
Teams will converge on Barcelona to test next week before returning to the Circuit de Catalunya once more before the season gets underway.
Hamilton added: "I hope this year's going to be a good one. I feel in great shape, I've been training really hard over the winter, so as long as we've got the car we'll be in a good place."