Extremists warn Bernie over GP
An extremist group in Bahrain have vowed to do everything they can to ensure that this year's Formula One race does not go ahead.
Last Updated: 16/03/12 2:13pm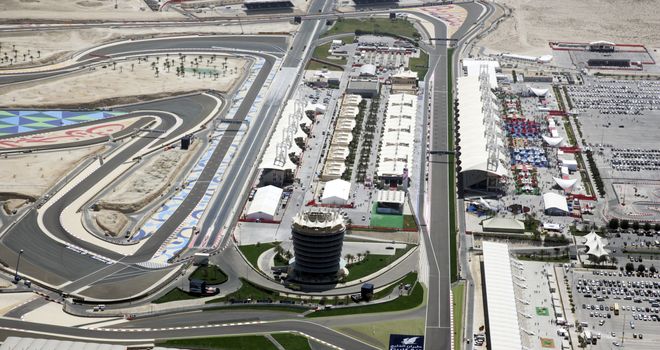 An extremist group in Bahrain have vowed to do everything they can to ensure that this year's Formula One race does not go ahead on 22nd April.
The Coalition Youth of the 14 Feb Revolution have sent a letter to F1 boss Bernie Ecclestone telling him to call off the race in the Gulf kingdom as they say the situation has "not eased but exacerbated."
The Coalition have been described by one local source as "one of the most active in terms of organising protests, a big driving force who represent a wide number of fed up young Bahrainis".
Ecclestone has been unwavering in his determination for the race to go ahead, despite daily reports of clashes between protesters and police.
Last Friday tens of thousands of Bahrainis took to the streets in a pro-democracy protest, described as the biggest since last February's 'Day of Rage' that was the catalyst behind the cancellation of last year's race.
Yesterday police were forced to use tear gas, rubber bullets and sound grenades as they attempted to quell youths throwing petrol bombs in a number of villages on the outskirts of Manama.
Political unrest
The letter from the Coalition to Ecclestone is dated February 28, but passed on to the press today.
It reads: "Mr Ecclestone, we are very disappointed at your recent statement confirming the organisation of the F1 race in Bahrain, notwithstanding the prevalent political unrest, insecurity, widespread violations of the most basic human rights and the atrocious crimes perpetrated every day against the people of Bahrain.
"Those reasons were the same that led you to call off the race last year, a situation that has not eased but exacerbated.
"Your statement has done much wrong to the F1 race and given a bad impression the F1 races are all about money and greed.
"Organising a F1 race in Bahrain at a time when children are being killed in the streets at the hands of the regime mercenaries will haunt the F1 reputation forever and will imprint it with the image of death and human rights violations.
"We in the Coalition of the Youth of 14 Feb Revolution address you this letter to say clearly we do not accept the distortion of this popular sport for the sake of obliging a failing dictatorship.
"We demand you reverse your decision and call off the F1 race in Bahrain, else wise we will have no choice but to do everything in our capacity to ensure the failure of the race rather than see it stained with blood and shame.
"We will appeal to all athletes of the world to support us in this endeavour, to stand in solidarity with our people, and to save the reputation of F1 races from the irreparable moral damage that will ensue from the shameful disregard and unethical attitude towards the suffering of our nation and its legitimate struggle against a barbaric and despotic regime."
Determined to attend
Despite such strong words, F1 remains eager to attend, with the race operating under the slogan 'UniF1ed' on posters and tickets.
Mercedes Team Principal Ross Brawn said: "We want to go there.
"It's been a great place to race in the past. It has its troubles, we hope those troubles are largely behind them and if racing can help bring things together then we should try and do it.
"We need to monitor the situation, try and make a judgement.
"People who've been there are telling us the situation is much, much better than it was 12 months ago.
"So, as I say, if Formula One can help to improve the situation then that would be a great thing for us to do.
"But it's certainly clearly a lot calmer situation than it was 12 months ago."