The FIA has lengthened the DRS zone for the Korean Grand Prix
Overtaking zone situated on the long straight at the start of the lap
Last Updated: 10/10/12 12:57pm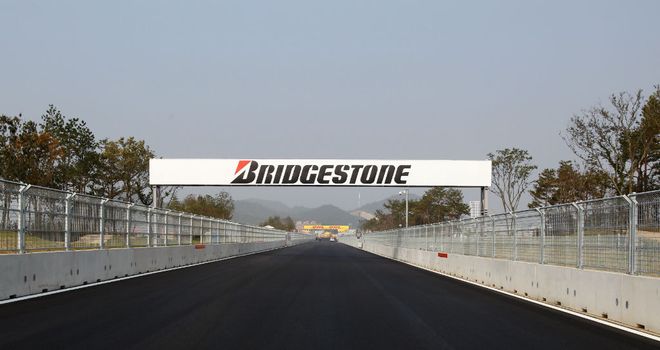 Formula 1's governing body has continued to refine the length of the overtaking zones during ther course of this season after experiencing varying degrees of success with the zones during the DRS's debut season in 2011.
A week on from shortening the area of track where the moveable rear wing could be activated in race conditions at Suzuka, the FIA has announced that the DRS at the Korean International Circuit has been extended by 80m on the kilometre long straight between turns two and three.
In other tweaks to the circuit for this weekend's race, a number of verges have been laid with asphalt and painted with green non-slip paint while drainage has been improved in the pit entry.
The 'sausage' kerb on the apex of the final corner, turn 18, has also been lowered compared to last year.