Bernie Ecclestone confirms that a 2013 French GP would be staged at Magny-Cours
Bernie says June 23 date would 'make sense'
Last Updated: 08/11/12 12:34pm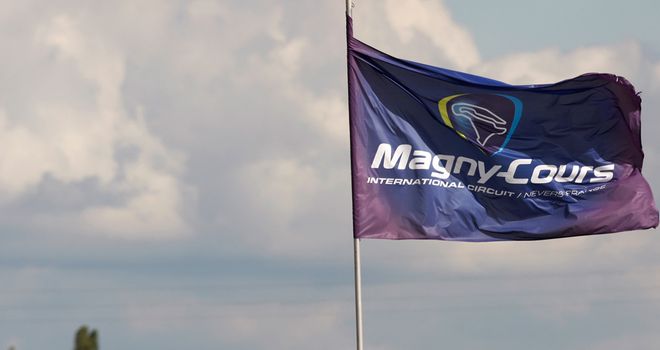 The prospect of France returning to the F1 calendar has become a popular talking point in the paddock in recent weeks following the news that the planned New Jersey GP has been dropped from the 2013 schedule due to doubts about its state of readiness.
Although Turkey has been mooted as another potential replacement, France remains the overwhelming favourite to fill the void were a 20th grand prix to be named.
At an event to commemorate his 82nd birthday in the Indian GP paddock, Ecclestone told Sky Sports Online that he was "ready to sign" a deal with race authorities, and the F1 supremo has now confirmed that, if France was added to the 2013 calendar, the grand prix would return at Magny-Cours on June 23rd.
"That would make sense, wouldn't it?" Ecclestone was quoted as saying by Germany's Auto Motor und Sport when asked if the race would be back-to-back with the British GP. "If we go, it will be to Magny-Cours."
The circuit staged the most recent French GP in 2008, although it did host a Young Driver Test in September.
Possible 2013 Calendar were France to be added:
Australia - March 17.
Malaysia - March 24.
China - April 14.
Bahrain - April 21.
Spain - May 12.
Monaco - May 26.
Canada - June 9.
France - June 23.
Britain - June 30.
Germany - July 14.
Hungary - July 28.
Belgium - August 25.
Italy - September 8.
Singapore - September 22.
Korea - October 6.
Japan - October 13.
India - October 27.
Abu Dhabi - November 3.
USA - November 17.
Brazil - November 24.