Luxury car brand Infiniti to become Red Bull Racing's title sponsor from 2013
Nissan brand and World Champions enhance relationship
Last Updated: 25/11/12 1:23pm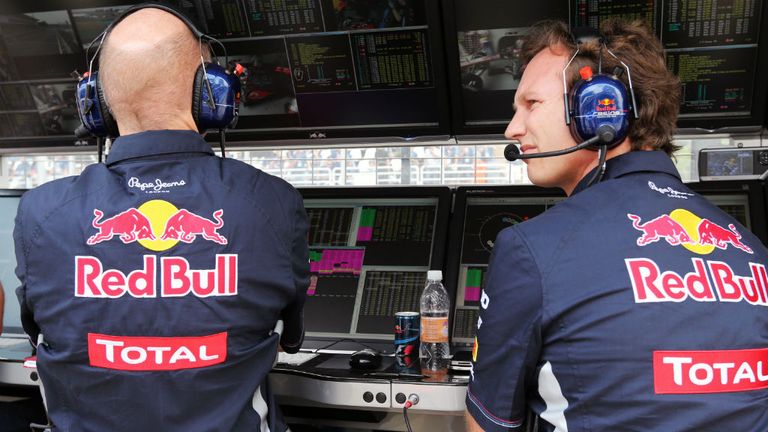 The Milton Keynes outfit first joined forces with the luxury car division of Nissan, which is part owned by the team's engine supplier Renault, on the eve of last season.
An enhanced agreement has now been announced until at least the end of the 2016 season to include both title sponsorship and "a number of new technology initiatives" - which Red Bull design chief Adrian Newey has confirmed will include work on the new Energy Recovery Systems for 2014.
From next season the triple World Champions will be officially known as 'Infiniti Red Bull Racing' and Team Principal Christian Horner says he has been impressed by the brand's capabilities to date.
"Red Bull Racing and Infiniti have been working on a number of initiatives since the start of our relationship in March 2011," Horner said in a statement.
"During that time, Infiniti has demonstrated significant technical prowess and I've been impressed by the depth of the wider engineering capabilities of the Nissan Motor Company.
"In terms of marketing, Infiniti has leveraged their involvement with Red Bull Racing and Formula One very effectively and has become well known in a short space of time. These two attributes are what makes Infiniti the ideal title and technical partner for Red Bull Racing."
Newey added: "Formula One presents immense design and engineering challenges on a daily basis. Having a committed technical partner like Infiniti gives us a great platform for working together on technical projects, such as the Energy Recovery Systems for the 2014 season."
However, Carlos Ghosn, President of the Renault-Nissan Alliance, said that Red Bull's Renault engines would not be rebranded accordingly.
Speaking in the paddock at Interlagos on Sunday morning, Ghosn said: "I don't think we want any confusion within the Alliance as to who does what. Renault changed and adapted its strategy in 2008 when most of the [manufacturers] went out of F1 and Renault stayed.
"We just changed our strategy and instead of being just a one-team player we wanted to be a multi-team player by bringing the heart of the competition, which is the engine.
"By having Renault supplying today one third of all the cars running and being for the third year in a row Champions with Red Bull is a validation of the strategy we have taken."