Sam Michael confident McLaren will enjoy a strong winter and make a fast start to 2013
Sporting Director says team making changes to avoid 2012 pitfalls
By James Galloway
Last Updated: 04/12/12 10:09am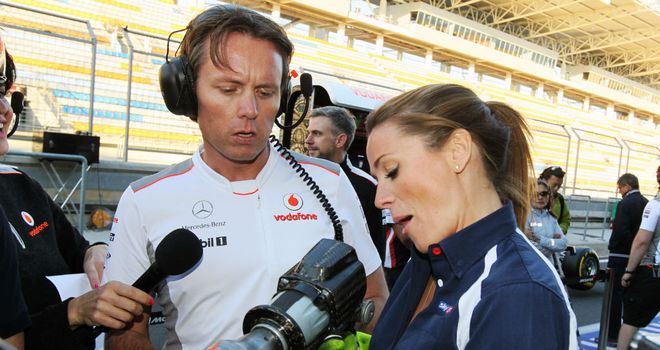 Although the Woking-based team were ultimately left disappointed to finish only third in the Constructors' Championship, the team tied Red Bull for the most wins during the course of campaign - seven - including wins in both the first, and last, grand prix.
And although Michael, the team's Sporting Director, acknowledges they will still have to make a decent step forward over the winter to keep that advantage into the next season, he is confident things nonetheless bode well for 2013.
"The car was really quick in the last two races and I think we can look forward to some really strong performances next year," he told Sky Sports News.
"We have to make the normal gains you have to do over winter and Red Bull and Ferrari will be flat out doing that, as will the other teams trying to catch up - Lotus and Mercedes.
"But we're pretty confident we can do the right things over the winter and start off strong. We're going to Melbourne to win."
McLaren's seven victories were as many as they have achieved in a season since their last Drivers' title win with Lewis Hamilton in 2008 and Michael admits they had to be pleased with the car's underlying pace.
But he admits that, in addition to preparing for the arrival of Sergio Perez over the coming weeks, they are making improvements to ensure they make a more sustained push for championship honours next time round.
"It was a fantastic year for the team," he reflected. "We obviously wanted to perform better in terms of end result and be there for the championship. But the car was strong at the end and we're really focused on 2013 now.
"We've got a change to one of the drivers, so that's a big change for the team, and we're doing all the planning for that now. But also putting in place all the changes that we need to make sure that we're successful next year - and that means the whole lot."