Bernie Ecclestone expects to be removed if he is found guilty of bribery
F1 boss says CVC could be "forced to get rid" of him
Last Updated: 01/01/13 1:56pm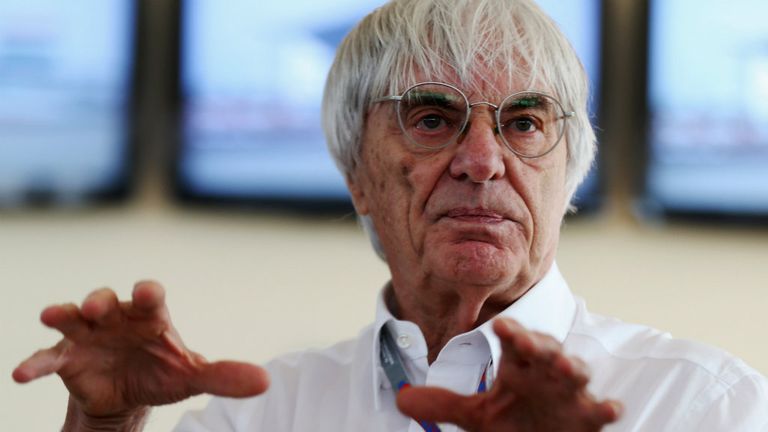 Ecclestone may face further action over the Gerhard Gribkowsky bribery case, for which the German has already been jailed for eight and a half years.
Gribkowsky was found guilty of tax evasion, breach of trust and bribery following the sale of Formula One to Ecclestone in 2005 and in the closing remarks Ecclestone was described as "the accomplice".
Ecclestone, who denies the charges, told the Sunday Telegraph that he will be forced to step down from his F1 role if he is charged and subsequently found guilty.
"[CVC] will probably be forced to get rid of me if the Germans come after me. It's pretty obvious, if I'm locked up," he said.
CVC have already started asked a head-hunting agency to short list potential replacements, but Ecclestone says he is not unduly worried by that.
"They said they had hired a head-hunter to find somebody in the event that I was not going to be there - if I was going to die or something," he added. It is the normal thing they do to keep people happy."
Ecclestone's comments about his future come after Ferrari president Luca di Montezemolo said a change would be needed if German prosecutors acted.
"I hope for Bernie and F1 that nothing will happen," said di Montezemolo. "If Bernie is accused under process I think he will be the first to give a step back in the interests of Formula 1. This could be bad for F1."
He added: "The era of the one-man show cannot continue. We are slowly approaching the end of a period characterised by the style of one man who has done significant things."