Damon Hill talks up Lewis Hamilton as making Mercedes into F1 challengers
Sky F1 pundit identifies five potential winners in 2013
Last Updated: 01/04/15 2:40pm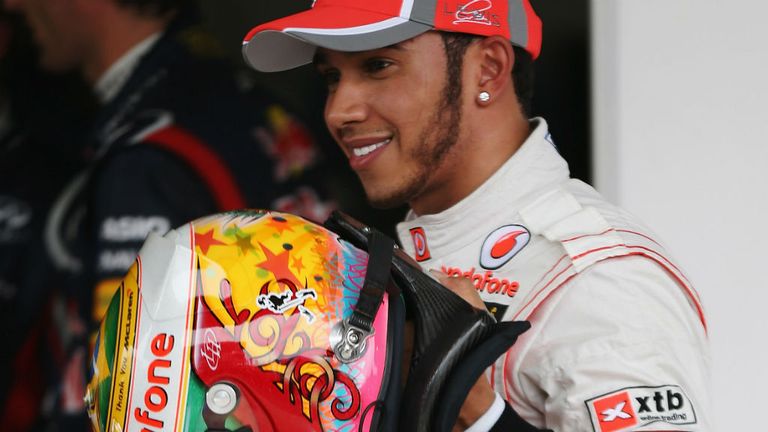 Mercedes suffered a largely poor 2012 campaign, with Nico Rosberg's surprise win in China in the third race a false dawn that preceded a sequence of just two podium finishes over the next 17 races.
Hamilton ended his long association with McLaren to join Mercedes as the replacement for the underperforming Michael Schumacher, although many in the paddock feel the Briton may have made a mistake in giving up a proven race-winning car for a team that finished fifth in the Constructors' Championship last season.
Hill, however, believes Hamilton's arrival will galvanise the team, who must now focus their efforts on the 2008 World Champion in a bid to combat the threat of Sebastian Vettel at Red Bull, Fernando Alonso at Ferrari, Jenson Button at McLaren and Kimi Raikkonen at Lotus, who will be the de facto lead drivers at their respective teams.
"In the old days there was only ever one team worth driving for, so you had the two best guys in the same team fighting over attention," Hill told Autosport.
"Now you have more than one team (capable of winning races) and four guys with their own teams.
"You could look at 2013 like this: Jenson Button's got McLaren, Lewis has got Mercedes, Fernando's got Ferrari, Sebastian Vettel's got Red Bull, and Kimi Raikkonen's got Lotus.
"The reality of the situation is that any of them could win."
Hill expects Hamilton to quickly assume the mantle of team leader at Mercedes, and pointed to his own move from Williams to Arrows at the end of his 1996 title-winning campaign as an example of the kind of impact a world champion can have on a new team.
"When I was at Williams I had not been leading, I had been very much a test driver," Hill added.
"But when I went to another team I was seen as a leader, so maybe it's easier to take on that role once they're looking to you to give them some direction.
"Lewis might learn that, he might find that in himself. We don't know, but put in that situation he might find it."