Sergio Perez insists he's more than capable of being a strong qualifier at McLaren
Mexican confident he has potential to star on Saturdays too
By James Galloway
Last Updated: 10/01/13 9:56pm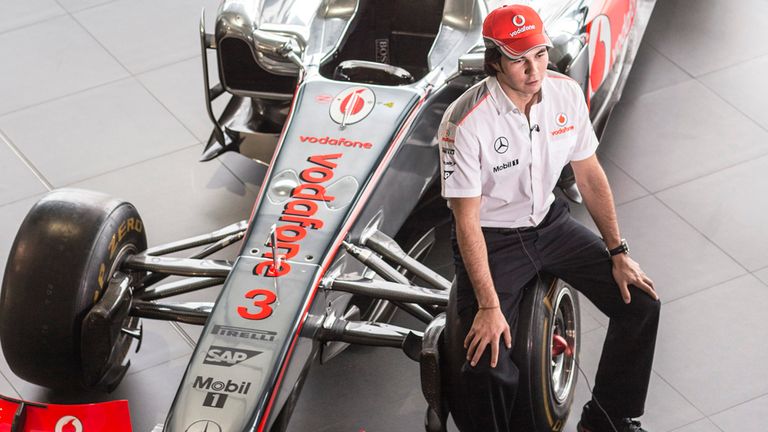 The Mexican's form throughout a complete race weekend is set to come under more scrutiny in 2013 having joined a front-running team with many observers already expressing concerns about his qualifying pace relative to the man he has replaced at Woking, Lewis Hamilton.
While Hamilton is considered by many to be the outright fastest drivers in F1, and claimed seven poles during the course of his final season with McLaren, Perez's only pipped Kamui Kobayashi in their Saturday head-to-head at Sauber in 2012 and has built his reputation on stronger race performances from the middle of the pack.
Asked in an interview with reporters in London on his first official day of duty at McLaren if he agreed that qualifying was an area he needed to work on, the 22-year-old replied: "I think obviously it's something to improve. It's not like when you go into a top car you will be in pole position.
"It's work to do but I'm not worried about the qualifying pace.
"I can be up there if I put everything into place. I can maximise the potential of the car so that's the most important thing as a driver."
Indeed, Perez acknowledged that expectations on him will be completely different at McLaren with more of an emphasis on running at the front on both Saturdays and Sundays.
"I think the approach this year is different," he said.
"In Sauber it helped me because the approach was to always try to maximise the race potential, not so much the qualifying. Here the target is to be on pole position and win the race.
"Normally the fastest strategy is the one where you do the most stops and you are pushing all the time so in that respect I will obviously try to help with my understanding of the tyre, but I think the approach has been different."