The Nurburgring will host the 2013 German GP after striking deal with Bernie Ecclestone
Historic venue to stage July 7's event as scheduled
Last Updated: 31/01/13 12:35pm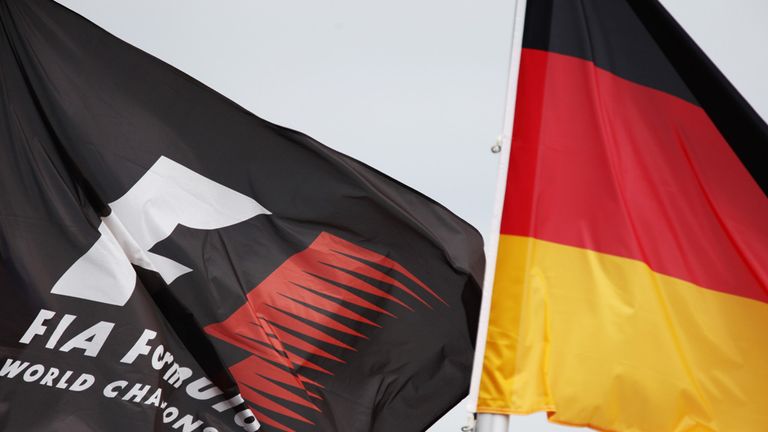 After months of uncertainty over whether the historic circuit would strike a deal to stage the July 7 race as scheduled, Bernie Ecclestone has announced he has agreed terms with organisers.
"I treasure the Nurburgring and its history," Ecclestone was quoted as saying by Reuters.
"In view of its long tradition, I was glad to support choosing the Nurburgring as the venue for the Formula 1."
The Nurburgring and Hockenheim have alternated as the host track for their country's annual grand prix since 2007 after both agreed to share the financial burden of hosting the flagship event.
However, last year the Nurburgring ran into severe financial difficulties, and near bankruptcy, after the track's owners became embroiled in a dispute with the venue leaseholders.
Only on Wednesday Ecclestone had blamed fighting between two of Germany's motorsport associations for the ongoing lack of a confirmed venue for the country's 2013 GP, flagging up the possibility that the Nurburgring might block Hockenheim from using the German GP title should the race be moved to the other venue.
The ultimate confirmation that the Nurburgring will stage July's race as scheduled means the 2013 season looks certain to run to 19 races, Ecclestone having all-but ruled out a 20th event in recent weeks.
The F1 2013 Calendar As It Stands:
Australian GP - March 17.
Malaysian GP - March 24.
Chinese GP - April 14.
Bahrain GP - April 21.
Spanish GP - May 12.
Monaco GP - May 26.
Canadian GP - June 9.
British GP - June 30.
German GP - July 7.
Hungarian GP - July 28.
Belgian GP - August 25.
Italian GP - September 8.
Singapore GP - September 22.
Korean GP - October 6.
Japanese GP - October 13.
Indian GP - October 27.
Abu Dhabi GP- November 3.
United States GP - November 17.
Brazilian GP - November 24.