Fernando Alonso says he's happy to miss next week's Jerez test
Ferrari star preparing for new season elsewhere
Last Updated: 02/02/13 10:26am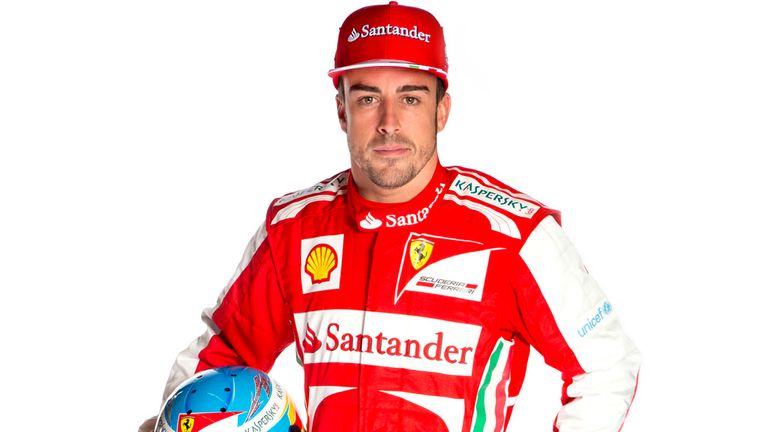 The Spaniard will miss the four-day event with Felipe Massa debuting the Scuderia's new F138 car for the first three days of the test, which begins next Tuesday. Newly-appointed development driver Pedro de la Rosa will get behind the wheel on Friday.
In total, Alonso is scheduled to be in action for just five of the 12 allotted days of winter testing. However, the two-times World Champion is convinced that his reduced workload will pay a long-term dividend as he seeks to avoid burnout from his hectic recent schedule.
"We finished our 2012 activities on December 20 and then we were busy in January and so, looking at the priority of the first test - which is very low because there are only a few important things to test - plus the little time we have to prepare, we decided to change the programme and I'll miss the first test," explained Fernando at the launch of the F138 at Maranello on Friday.
"[This way] I'll prepare really well for the new season."
Although absent from the Jerez test, Alonso will nevertheless closely follow the F138's development before driving it for the first time on February 19 at Barcelona.
"I will follow the Jerez test, keeping in touch with Felipe and Pedro and analysing the data acquired by the engineers," said Fernando. "Testing in Barcelona is more useful for measuring performance as well as being a circuit we race on."
"I can't say if it's a nice car or if it's good enough to make the difference, because tenths are not visible to the eye, you need to see them from the cockpit. Now, all we can do is concentrate on testing."
2013 Ferrari test schedule
Jerez
Day One: Felipe Massa.
Day Two: Felipe Massa.
Day Three: Felipe Massa.
Day Four: Pedro de la Rosa.
Barcelona First Test
Day One: Fernando Alonso.
Day Two: Fernando Alonso.
Day Three: Fernando Alonso.
Day Four: Felipe Massa.
Barcelona Second Test
Day One: Felipe Massa.
Day Two: Fernando Alonso.
Day Three: Felipe Massa.
Day Four: Fernando Alonso.