Mercedes' plan to preview their new car hits a snag with website outage
Virtual reveal of W04 hits snags
Last Updated: 03/02/13 9:39am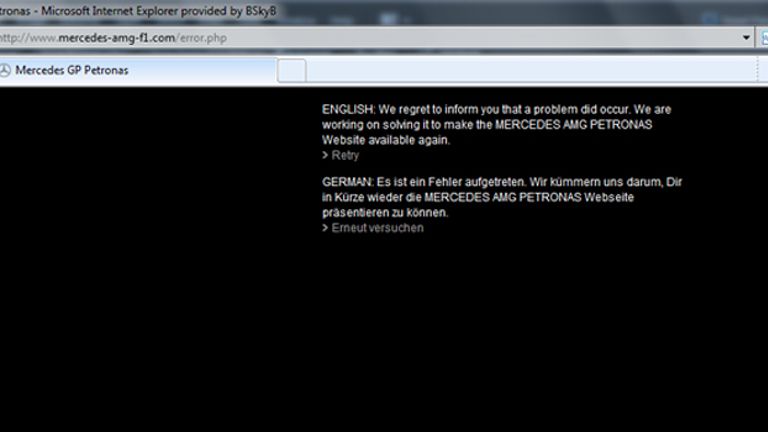 The team took to Twitter earlier in the afternoon and said that, for every tweet with the hashtag #F1W04reveal, an image of a garage door would inch higher - with a glimpse of the W04 the reward if fans showed enough interest.
It appeared that they showed too much of an interest, though, as the website promptly buckled under the strain.
Instead of the Silver Arrow in which Lewis Hamilton will make his debut for the team, visitors were met with a stark black screen and the words: "We regret to inform you that a problem did occur. We are working on solving it to make the MERCEDES AMG PETRONAS Website available again."
Alas, it was several hours before the site returned, with Mercedes tweeting in explanation:
'Guys, server demand today has exceeded anything ever seen for Mercedes-Benz worldwide...'
The team have now pledged that 'the car will be unveiled progressively between now and Monday'.
The official launch for W04 will take place at Jerez on Monday, with the event covered live on Sky Sports News.