Mika Hakkinen says leaving McLaren is a major gamble for Lewis Hamilton
Finn says Mercedes must start to deliver results
By William Esler
Last Updated: 14/02/13 9:20am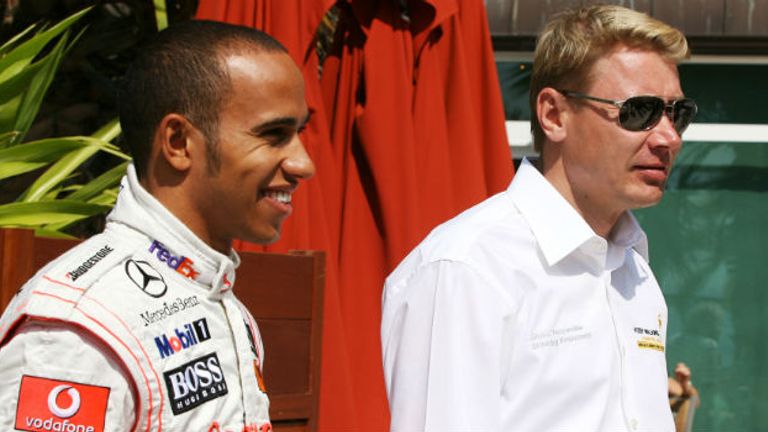 The Finn spent all but two years of his Formula 1 career with the Woking-based team, winning the title in both 1998 and the following year.
After quitting F1, he joined Mercedes for three seasons competing in the DTM series and is thus well-placed to pass judgement on the workings of both organisations.
The 44-year-old feels that the Silver Arrows have underperformed since returning to the sport and says they need to start delivering this season ahead of new engine rules - which Mercedes hope will boost their competitiveness - in 2014.
"McLaren are a great team - they are always targeting victory and are just a fantastic team," Hakkinen told Sky Sports News Radio.
"So for him to go to Mercedes, I think we will know better half way through the season, but I think Lewis is thinking for the long-term anyway. They've had quite a few bad years so they really need to start producing good results this year in my opinion.
"Testing did not start well for them - there was a brake failure and Lewis crashed - so it was a bad start to the season. But testing is testing and if one driver is running with a full tank of fuel then your lap times can be two or three seconds slower easily. So testing can sometimes be misleading."
Hamilton's replacement at McLaren, Sergio Perez, has confidently talked about challenging for the title in his first year with the team and Hakkinen hopes that self-assurance is not misplaced.
"He is very confident at the moment - he is looking at winning races and Championships - which is a positive sign," he added.
"But let's hope he is not too confident as that is how the mistakes happen."