Pirelli have nominated their tyres for the first four races of the 2013 season
Cars to use supersofts in Melbourne for the first time
By Mike Wise
Last Updated: 13/02/13 2:26pm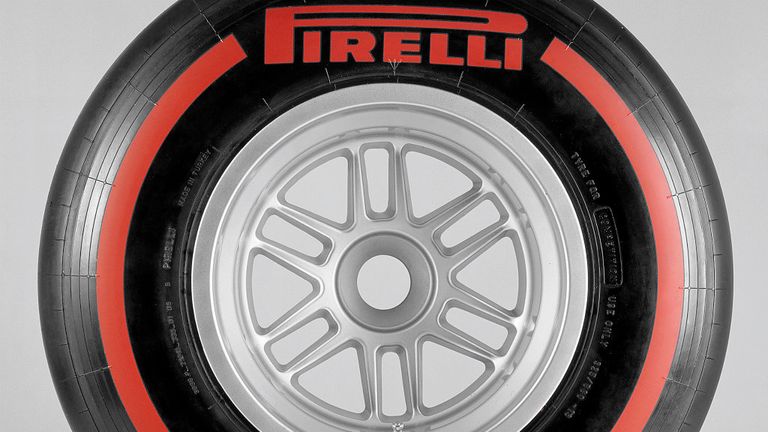 The red-walled tyre will be used alongside the white medium for the season-opening Australian Grand Prix on March 17. The Italian supplier is hoping the full step in tyre compound will bring a performance gap that allows for more strategy choices.
A combination of hard and medium tyres will be used in Malaysia seven days later. Pirelli says this is because of the "high temperatures and abrasive surface that is a well-known characteristic of the Far Eastern track".
Medium and soft tyres are nominated for the Chinese Grand Prix on April 14 while the Bahrain Grand Prix the following week features, like Australia, a new nomination.
Teams will use the hard and soft compound at the Sakhir circuit. Pirelli says that "this is designed to ensure plenty of speed in qualifying coupled with the durability needed for the race, which is again often held in high temperatures".
F1 rules state that each car can use six sets of the harder (prime) compound and five sets of the softer (option) compound for a dry race weekend. Each must be used during the race.
Pirelli will also bring its green intermediate tyre for damp track conditions (four sets) as well as the blue rain tyre (three sets) to each race.
The coming season features softer slick compounds across the board as Pirelli aims to provide exciting racing. The construction of the tyres has also changed to give a bigger 'footprint' on the track surface.
Tyre nominations
Australia - Supersoft and Medium
Malaysia - Medium and Hard
China - Soft and Medium
Bahrain - Soft and Hard