A change of tyre propelled Sebastian Vettel to pole position for Malaysia Grand Prix
Two pole positions in a week for reigning World Champion
Last Updated: 24/03/13 7:50am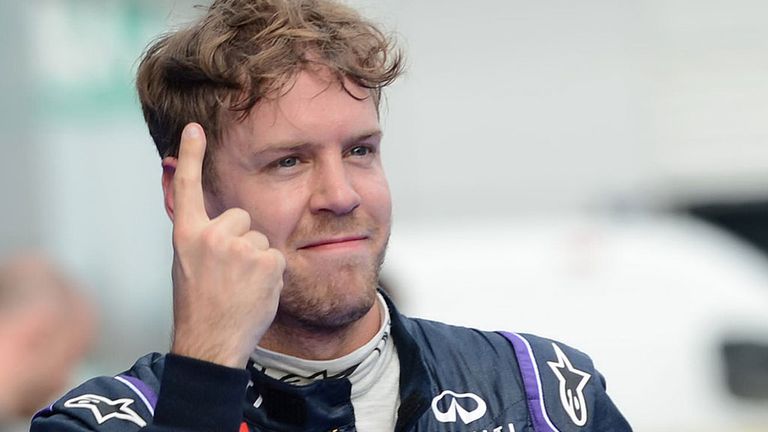 Rain hit the circuit during the session but the track then began to dry out and Vettel changed tyres towards the end of Q3 before storming around the track in a time of 1 minute 49.674 seconds to claim pole position just as qualifying came to an end.
Vettel's time seconds was almost a second faster than Felipe Massa and the German yelled out in celebration when informed he had landed pole.
"I'm a bit surprised by the gap," said Vettel. "I had a decent lap and was very happy, obviously.
"It was quite tricky, because some parts of the track were still wet and others were dry. It was an interesting qualifying session.
"In Q2 we were quite on the edge, so probably the rain helped a bit, because I would have had to have gone out again.
"Then in Q3, with the circuit drying, it was better to change tyres. We confirmed that early and did the right thing."
Last week in Australia, Vettel could only finish third from pole after he had some problems with his tyres, but he thinks he may have more success this time, having attempted to conserve them during Q1 and Q2.
"For the race, it will all be about managing the tyres," said the three-time defending world champion.
"We managed to save some tyres, which could be crucial tomorrow.
"If you start in the front, you always want to finish there as well. It will be a long race and it's difficult to know the true pace. I'm happy with the balance of the car."