Porsche dismiss speculation Mark Webber has 2014 deal to race for them in sportscars
Speculation had suggested Aussie had agreed a multi-year deal
By James Galloway
Last Updated: 16/04/13 4:56pm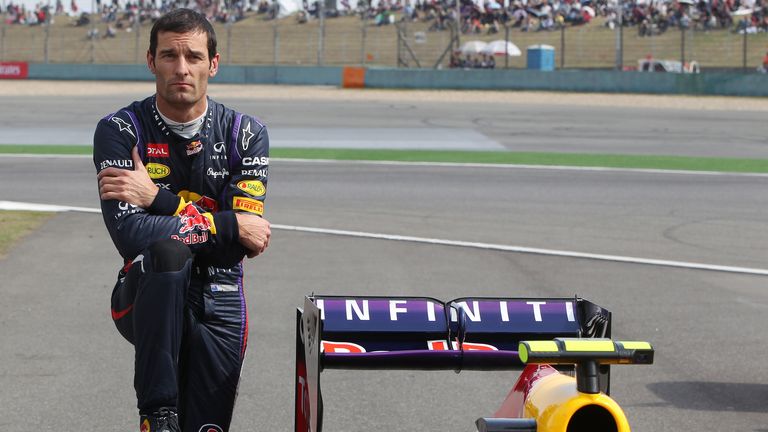 The 36-year-old's future at Red Bull, and in Formula 1 in general, beyond the end of the current season was already uncertain even before the explosive events of the Malaysian GP last month when Sebastian Vettel ignored team orders to beat Webber to the race victory.
Although initial suggests that the Australian might even quit Red Bull immediately proved well wide of the mark, reports in the German press nonetheless suggested that Webber was already in talks with Porsche and considering a switch to sportscars from next season to spearhead the legendary car maker's return to Le Mans and the World Endurance Championship.
Those rumours went into overdrive on Sunday following the Chinese GP, with suggestions emanating from France that the nine-time grands prix winner had even already signed a five-year deal with the car maker.
However, Porsche themselves have insisted Webber has signed no deal with them, although are not ruling out ultimately hiring external drivers to their 2014 programme.
"Mark Webber has not signed a contract with Porsche," Porsche's motorport spokesman told Sky Sports Online.
"In 2014 Porsche will return to Le Mans and the Sportscar World Championship WEC in the highest class LMP1. Our ten factory drivers are an excellent basis for our driver line-up. If we will add additional drivers will be decided later this year."
As has been the case in recent seasons, Webber's plans beyond the end of the current campaign currently remain unknown owing to the fact that the 36-year-old has for several years only been on a rolling one-year deal.
Speaking about his plans post-2013 on the Thursday of the Chinese GP, Webber had insisted he never makes decisions on the next season this early in a year.
"Year-by-year [contract extensions], that's how it has always been for me, so come the summer I will talk to Dietrich [Mateschitz] and we'll go from there," Webber confirmed. "We're only at the third race and I have never, ever made decisions about my career at this point in a season and, although it's a topic at the moment, I don't see why I should make any decisions about the future."