Pirelli introduce more durable hard tyre into range from Spanish GP
But all other compounds remain unchanged despite controversy
Last Updated: 25/04/13 1:16pm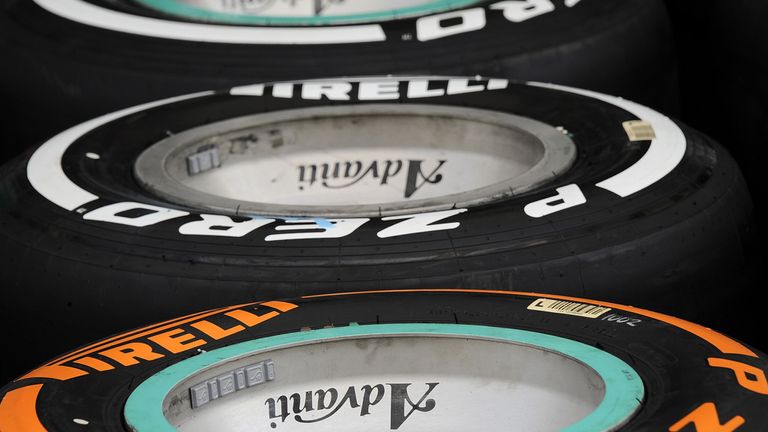 The Italian manufacturer on Tuesday conducted a review of their tyres' performance during the opening four races of the campaign with the firm having been under pressure to make changes to their range following controversy over the high degradation levels being experienced with the new season's rubber.
And as part of their expected announcement for which compounds they will bring to the opening rounds of the European season, Pirelli confirmed they would introduce a more durable hard compound from the next race in Spain which is more in line with its 2012 equivalent.
"After evaluating tyre performance over the balance of the first four races, we took the decision - in consultation with all of the teams - to change the hard compound from Spain onwards, as we did in Barcelona two years ago when we also introduced a new hard tyre for the rest of the season," Pirelli's motorsport boss Paul Hembery said in a statement.
"This latest version of the hard compound is much closer to the 2012 tyre, with the aim of giving the teams more opportunity to run a wider range of strategies in combination with the other compounds, which remain unchanged."
The new-look hard tyre will be paired with the existing medium compound for the Spanish event, with the usual selection of supersoft and soft for the following round on the tight and twisty streets of Monaco.
The Canadian GP in June, however, will feature a two-step compound gap for the first time with the supersoft and medium being selected.
It remains to be seen whether Pirelli's decision to tweak only one of their compounds for the remainder of the season - and only the hitherto hardest tyre in any case - will pacify the more outspoken critics of their 2013 tyres.
Speaking in wake of Sebastian Vettel's dominant victory in Bahrain last Sunday, Red Bull chief Christian Horner continued to insist that the tyres were "too on an edge" with the World Champions believed to have previously pushed for Pirelli to bring back their complete 2012 range.
Pirelli's latest tyre allocations
Spain: Medium and Hard.
Monaco: Supersoft and Soft.
Canada Supersoft and Medium.