Former Chairman Adam Parr reckons Williams will start making real progress soon
"They've got the ability to get on top of these problems," he says
By Mike Wise
Last Updated: 02/05/13 2:52pm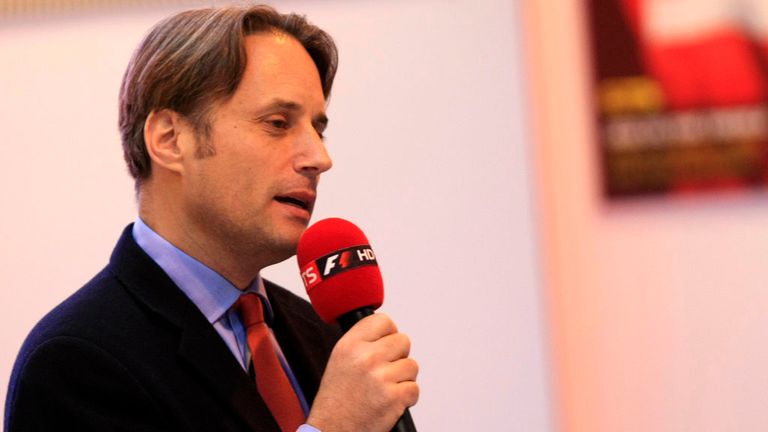 The team, courtesy of Pastor Maldonado's maiden victory in F1, won in Barcelona a year ago but merely scoring points at the Circuit de Catalunya this time around would count as progress for Williams following the pronounced difficulties they've experienced with the FW35.
According to Technical Director Mike Coughlan, their 2013 car lacks grip with a new Coanda-style exhaust having proved troublesome. Maldonado, Williams' hero in Spain 12 months ago, has also complained it lacks consistent handling during races.
"I know they've got the ability to get on top of these problems. The head of aero, Jason Somerville, Mike Coughlan and Ed Wood, the Chief Designer, are talented, capable people," Parr told Sky Sports Online.
"They did a great job with a great car last year. This year's car is only an evolution; possibly, maybe, they're trying to be too complicated?
"I'm completely confident that Barcelona will see them take a step forward and if you look at how the boys raced in Bahrain, of course they weren't in the headlines, but 11th and 14th - they made up positions and had a solid race.
"If they do that in a slightly better car, they'll start building up points."
Parr, who left Williams in March 2012, also gave his backing to Claire Williams, who was recently appointed Deputy Team Principal and denied that he had ever seen himself as a successor to Sir Frank Williams.
"My plan was always Claire. I worked with Claire from the day I started. She worked her way steadily through the business on merit and I was proud and pleased to promote her to the board along with another woman, Louise Evans, who is the Finance Director," he added.
"I think Claire has all the makings of being a great Team Principal for Williams. My only regret is that I intended to be there a little bit longer to help her make the transition and support her in that process. But I never wanted to be a Team Principal."
Click here to watch the full exclusive interview with Adam Parr