Kimi Raikkonen calms fears Lotus will be hurt by James Allison's sudden exit from the team
"For me, it doesn't really make a difference," says Kimi
By James Galloway in Barcelona
Last Updated: 09/05/13 6:16pm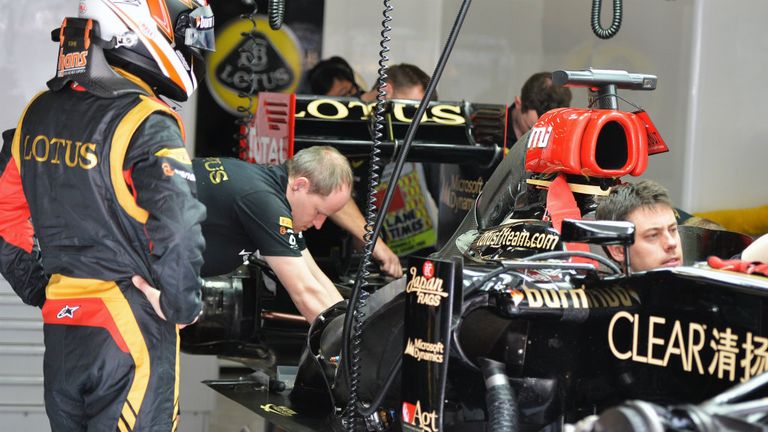 Following speculation since the start of the season that Lotus's highly-regarded technical chief was becoming a prized target for a number of the team's rivals, the Enstone outfit announced on the eve of the Spanish GP weekend that Allison had left with immediate effect with Nick Chester appointed in his place as Technical Director.
Allison's exit, and the identity of his next employer, has duly proven to be the hot topic of conversation in the paddock on the opening day at Barcelona and unsurprisingly the question was the first put to Raikkonen when he faced the press on Thursday afternoon.
The Finn, asked if Allison's departure was likely to have a negative impact on his title challenge, replied: "I don't know. Time will tell.
"I don't know the reasons behind it and it's not my thing to comment [on]. Ask him what the reasons were. Obviously you [want to] keep the people in the team but there is always many reasons behind everything."
Raikkonen insists the true impact of Allison's departure will only become clear in time and in any case points out that Lotus's management would have been aware of their technical chief's intentions for some time.
"For me, it doesn't really make a difference but I cannot tell if it makes a difference in one week or in one year, or maybe it doesn't make a difference, I really don't know," he said.
"Time will tell but it's not like it suddenly happened in one day. I think for sure people discussed about it and the team knew for a while what will happen. So it's not like it's something that when we wake up it's different than it was.
"I think there is a lot of strong people and we should be fine."