Claire Williams keeps faith in FW35 after both Williams cars knocked out in Q1
Team took pole position and victory in Spain just 12 months ago
By William Esler
Last Updated: 11/05/13 1:56pm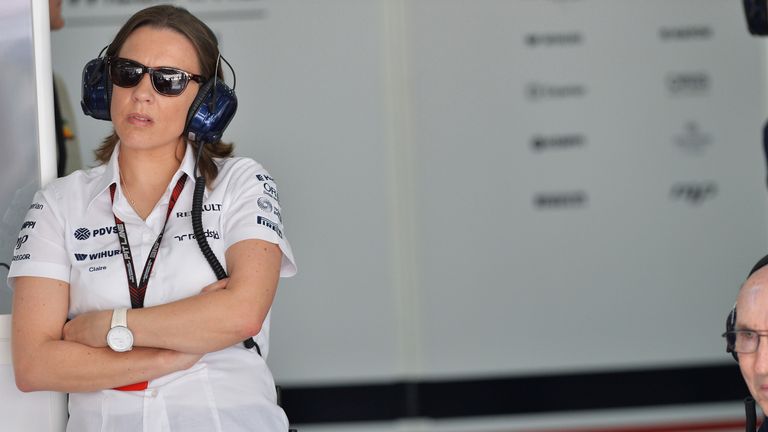 The team have struggled for pace throughout the season, are yet to score a point and, with the exception of China, a Williams car has been eliminated at the first stage of qualifying at every grand prix in 2013.
Whilst they are still well clear of the Caterham-Marussia battle, the nine-time World Champions are in danger of finding themselves in a 'no man's land' between the midfield and the back of the grid.
"This isn't quite 2012 is it, it is really disappointing," Deputy Team Principal Claire Williams told Sky Sports F1. "We are still trying to get on top of the situation and a lot of work is going on back at the factory. It takes a long time to turn things around in Formula 1.
"I don't think it is an inherently bad race car, it is just that the field is so tight at the minute and we were just a tenth away from getting both drivers into Q2.
"I am not sure it is necessarily a correlation issue. We just really need to look at the aerodynamics of the car and it is a work in progress."