Under-fire Pirelli predict two pit stops to be the norm in Sunday's Monaco Grand Prix
But there's an 80% probability of the Safety Car being deployed!
By Pete Gill
Last Updated: 22/05/13 7:58am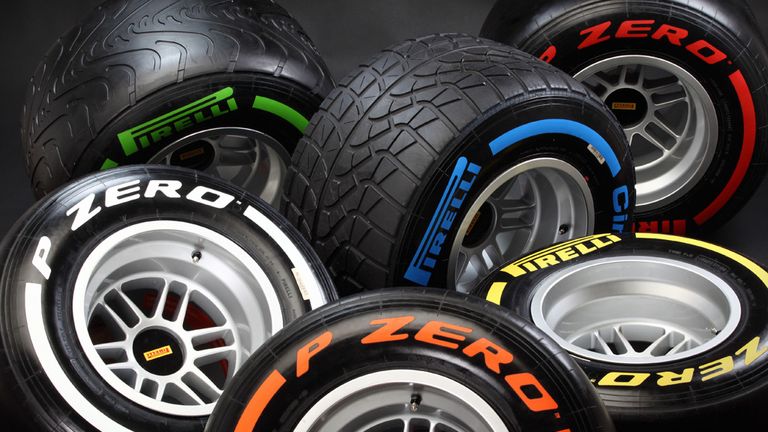 Despite suffering a critical backlash in the wake of the Spanish GP, which featured a total of 82 pit stops, and their subsequent decision to strengthen their compounds, which comes into effect at next month's Canadian GP, Pirelli have selected the two least durable tyres in their 2013 portfolio - the softs and supersofts - for F1's showcase event this weekend.
However, the sport's sole tyre supplier is confident that the unique characteristics of Monaco will see the bulk of the field pit just once or twice during Sunday's race.
'Monaco is the slowest and most twisty circuit on the calendar, where it is hard to overtake, so this makes rapid warm-up and high levels of mechanical grip from the tyres essential. Nonetheless, wear and degradation is also the lowest of the year: meaning that a maximum of two pit stops per car should be the norm,' report Pirelli.
'The Monte Carlo Grand Prix track has a record number of 'leasts' - as well as being the slowest track of the year, the surface is also the least abrasive of the whole season.'
In last May's race, which was also run on the softs and supersofts, all of the top-ten finishers opted for a one-stop strategy. However, this year's tyres are significantly softer than their predecessors, opening the possibility of a 'strategic split' on Sunday - especially if, as expected, the fast but tyre-hungry Mercedes qualifies on pole position.
There is one other tactical curve-ball to be considered, however: the probability of the Safety Car being deployed. It hasn't been seen so far this season but, according to Pirelli, 'the tight confines of Monaco, with its never-ending Armco and very little run-off means that this is statistically likely to change. Along with Singapore, Korea and Canada, Monaco has one of the highest probabilities of safety car deployment all year, at around 80%.'
2013 F1 Monaco Grand Prix this weekend, live only on Sky Sports. Don't miss out, upgrade or subscribe to Sky Sports today